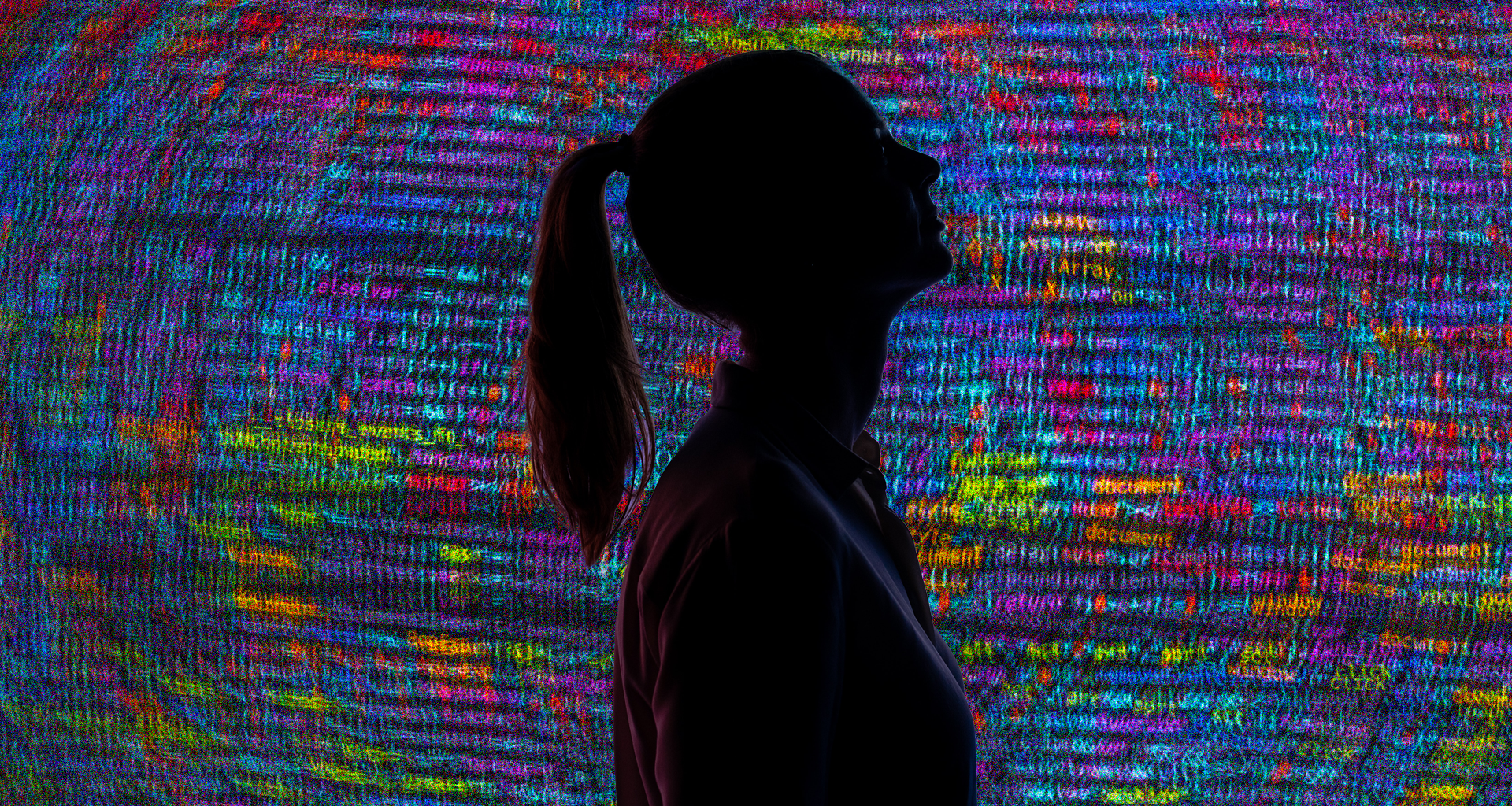 Understanding SaaS Software Development Lifecycle
Software development has accelerated as a result of technological advancements. Software subscription models have been implemented to democratize access to technology.
SaaS is growing towards its next unexpected checkpoints. But do you know that a SaaS tool is available in 2022, be it any task that absorbs more time? It took me days of procrastination to sit down to write this article. But now it's happening with the mobile application 'Forest.' Just a tiny mindset trigger, and I completed this blog post.
Does SaaS help us only with this? (Because I am so grateful to technology for improving our lives.) I want to give you more examples.
Recently found this mobile application called Mochi that helps me with my vocabulary improvement. All I need is to feed in the content, which helps me have a self-test and recall my learnings. We'll discuss more of these kinds of apps that will help us learn in the future.
Why this lengthy introduction?
Because I wanted to let you know that no matter how simple your idea might be, even the teeny tiniest idea can be built with the help of SaaS—but wondering how to do that?
Welcome to this article. Here we'll discuss understanding more about the SaaS software development lifecycle.
Software development has accelerated as a result of technological advancements. New technologies have impacted many sectors, and digital transformation is now needed, but not every company can afford the price of software development. Software development has accelerated as a result of technological advancements. Software subscription models have been implemented to democratize access to technology. They are the SaaS Application Development Lifecycle (SaaS ADL) (Software as a Service).
But before proceeding, why should we use SaaS?
Why SaaS?
As more firms adopt the subscription-based software service model, SaaS application development services have become the norm. Since we've built and scaled several SaaS applications over the years, we've decided to share the development lifecycle, problems, and advice for SaaS Application Development Lifecycle.
Reduced expenses. Because SaaS is both a "cloud" and a multi-tenant solution, consumers' costs are far lower than if they developed their solution and kept their data on-premise.
Scalability. Because SaaS is highly scalable, customers do not need much capacity planning because the solution has already been established.
Modifications. All updates and upgrades are handled using SaaS, which is relatively easy for their users.
Integration. SaaS platforms are ideal for integrating with other services, so users rarely need to purchase additional software.
The User's Perspective. SaaS solutions attempt to make their user experience joyful and intuitive user interface, allowing consumers to learn how to use the program in less time.
Let's understand the SaaS development life cycle:
The cloud service provider is a significant success factor in the SaaS development life cycle; hence cloud service deployments demand a different methodology than traditional software development. The assessment of the cloud provider in terms of platform capabilities and operational enablement usually is the focus of the SaaS Application Development Lifecycle approach.
This SaaS development life cycle diagram assumes that no cloud service provider preferences existed before the start of the project. Because the SaaS developers can use the work that has already been done during the recent SaaS development, this is the case. The Platform Evaluation, Subscribing, and Operations phases of the SaaS development life-cycle, on the other hand, will be less extensive if this is not the company's first SaaS-based product.
Here are the steps involved in the SaaS development life cycle:
1. Visualize what you want:
The first part of the SaaS Application Development Lifecycle is visualizing, including discovering new business prospects, such as market gaps identified by company leadership or how to upsell to existing customers. The process of visualizing SaaS solutions is similar to that of envisioning traditional software. However, because of the solutions' reachability, discoverability, and scalability, SaaS offerings open up new prospects for business executives. The following activities are necessary at this stage:
Your to-do list for this stage:
Understand what your current business is and analyze if they are one.
What would be the reach and scope for your business once the business needs are satisfied.
Decide on your mandatory purchases.
Evaluate the licensing model, your financials, and how you will promote the product.
2. Platform Assessment:
The success of a SaaS product is highly dependent on the performance of cloud service providers. Activities centered on selecting the optimum cloud service for the SaaS product will be required as part of the SaaS product development strategy. ISVs or the firm developing the product must choose a cloud service that will enable them to carry out the product strategy outlined during the envisioning phase.
The SaaS software architecture proof points intersect with the cloud's platform features and capabilities to conclude suitable for the purpose. In some circumstances, the product owner's or ISV's existing relationships with the cloud service provider are critical in shaping the architecture to meet the cloud's criteria.
Your to-do list for this stage:
Create a technical architecture.
Define the evidence points that are both functional and non-functional.
Examining the economics of PaaS solutions
Consider the features and capabilities of the cloud platform regarding the SaaS product architecture.
Prepare a limited list of PaaS vendors for a proof of concept.
Attempt to obtain a PaaS solution trial membership.
Plan the stages of product development (waterfall or agile)
3. Your Blueprint:
This phase of the SaaS Development Lifecycle is very similar to the traditional software development lifecycle in activities. The planning phase can begin once the cloud platform selection, feasibility study, and fit-to-purpose analysis have been accomplished to plot the path of action for a project delivery projection. The project's size mainly determines the planning activity's complexity.
Your to-do list for this stage:
Compile a list of the essential product features.
Product architecture and design specifications should be simplified.
Make a project timetable and plan.
Make a plan for resources and communication.
Make a plan for risk management.
What should be your deliverables for this stage:
The current iteration's project plant
Plan for growth
Requirements for the current iteration of features
The current iteration's resource plan
The solution's technical architecture
requirements for design
Plan for monitoring the operation
4. Subscriptions:
A critical stage of the SaaS development lifecycle is subscribing to third-party services like cloud platforms and payment systems. Trial subscriptions are used to make purchasing decisions. The deployment patterns, business continuity, upgrading schemes, support processes, and disaster recovery are factors to consider when choosing a cloud service provider. The procurement team will look at price models and support costs to find the best subscription.
Your to-do list for this stage:
SLAs (Service Level Agreements) should be negotiated with managed service providers.
Examine the polished solution architecture's viability and determine if it's achievable with the chosen cloud service provider.
Validate the disaster recovery strategy and compare it to the cloud service provider's recovery procedures.
Validate data privacy, audits, and compliance.
Make a plan to mitigate residual risk.
To launch your product, you'll need to purchase a cloud subscription.
Development:
The architecture and design specifications for the SaaS product are transformed into code artifacts and support documentation in this step. The product development process includes several iterations according to the technical architecture and design specifications. However, the design and architecture may alter slightly if new state-of-the-art functions are discovered and functional needs are refined—the number of iterations and granularity. The developers will collaborate with the solution architects throughout the service delivery process.
Your to-do list for this stage:
Setup of the development environment
Continuous deployment and testing throughout the iteration
Integration of cloud and on-premise solutions for application security
Effortlessly extracting, uploading, and synchronizing data
Integration of support and helpdesk processes
Support and help desk processes are being tested.
Operations
The standard software development lifecycle includes deployment and operations procedures (SDLC). The actions during this phase are significant for the success of the SaaS product due to the explicit requirements of support contracts, SLAs, compliances, shared infrastructure, and security.
Your to-do list for this stage:
Determine the needed capacity.
Testing under load
Plan for deployment
Setup and testing of disaster recovery and business continuity processes
Putting the finishing touches on the support strategy
Evaluation of the backup and recovery method
Creating collateral for service discovery
User and support guides are being written.
Deployment, monitoring, and performance evaluation of the production.
With all this being discussed, what is that idea you want to become a SaaS product? Comment on them we'll discuss more.