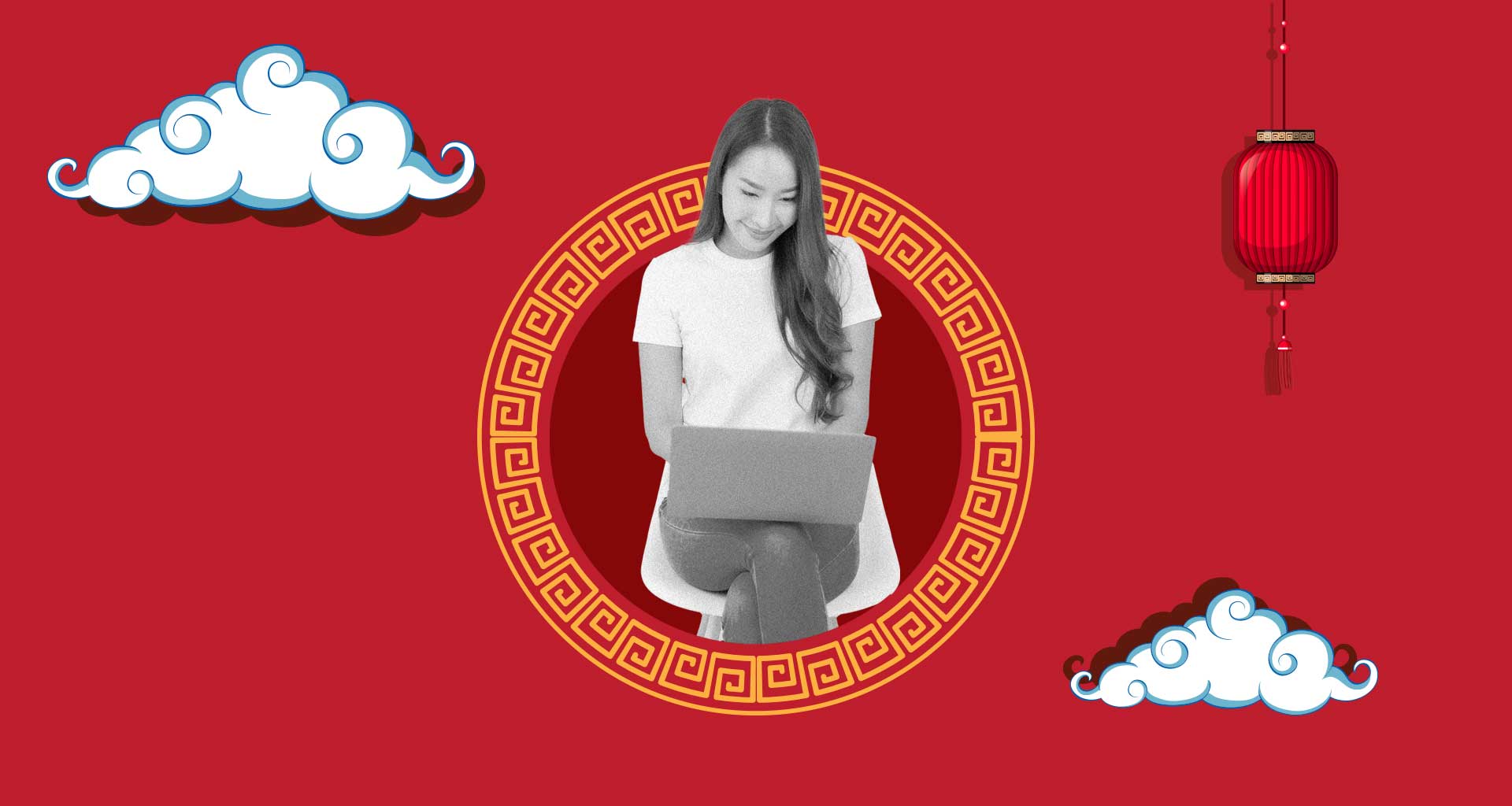 The Rise of SaaS in China
China has acquired a name in the cloud and IT Infrastructure. It's rapid growth in computing models and the IT sector is due to the tough competition presented by the US.
In recent years, China has acquired a name in the cloud and IT Infrastructure. China's rapid growth in computing models and the IT sector is due to the tough competition presented by the US. China has been adopting the US's computing model since 1995, but they are catching up to them, closing the gap faster than before.
Apart from Infrastructure, Chinese businesses have wanted to safeguard their workloads and data ever since there has been a rise in awareness of information security vulnerabilities. That is why adopting cloud services has been difficult.
Times have changed now. As one of the world's fastest-growing sectors, Software-as-a-service (SaaS), is booming in China, with the sector ready to double in the next few years. China's cloud infrastructure spending surged by more than 32% in the last quarter of the year, from around $107 billion in 2019 to $142 billion in 2020. It shows that the country is adopting long-term structural trends in cloud computing worldwide. Moreover, businesses are accepting cloud and SaaS solutions which in turn help the sector grow.
Infrastructure as a service ("IaaS") and platform as a service ("PaaS") are two more common cloud computing alternatives, in addition to SaaS.
---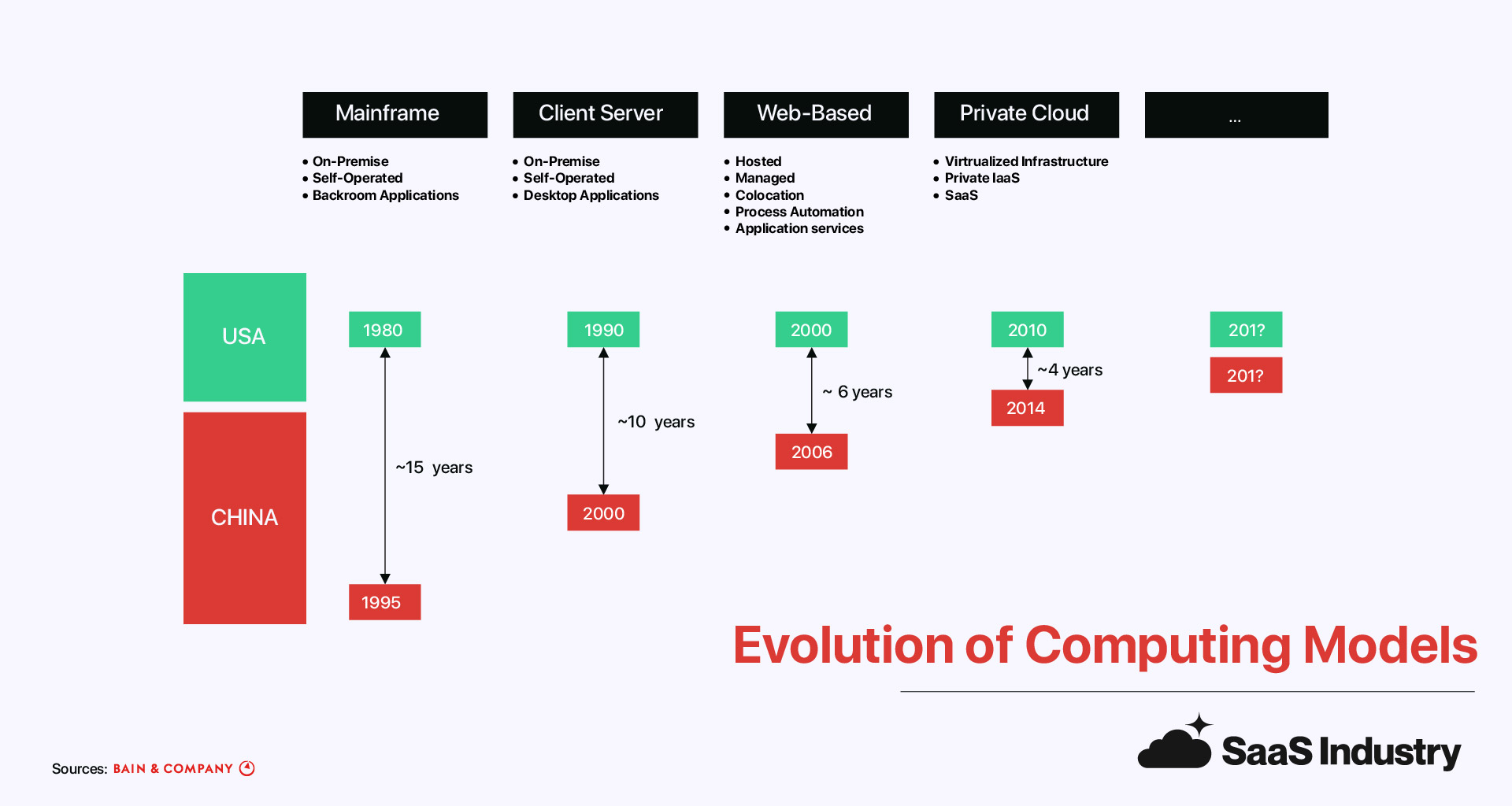 What's really behind the China SaaS growth?
In the last ten years, many retail companies in China have grown to similar or even greater stature when compared to the tech giants in the West. China's interest in becoming one of the major tech players in the cloud and digital transformation could assist the enterprise sector. Due to these factors, more businesses are shifting to cloud-based Infrastructure to save money, generate revenue, and improve customer service and satisfaction. This approach also results in SaaS and customer-engagement initiatives, moving away from passive traditional efforts and toward proactive AI-powered SaaS solutions.
Still, the country's SaaS market is severely fragmented, with just roughly 35.6% of the overall market share held by the top ten suppliers. No prominent market leaders have arisen, and no Chinese companies have expanded outside the country. That is primarily because the domestic market is still in the developing stage. Because of the lack of consolidation, even tiny international entrants with a good product and a good strategy may compete in the Chinese SaaS market. The Chinese SaaS industry is still modest, indicating that there is still room for foreign companies to compete in both existing and developing product sectors.
Chinese SaaS companies are looking for new global playgrounds.
The software-as-a-Service (SaaS) solutions market is enormous and rising in China. Most of the advanced global SaaS companies are based in the United States, and therefore it's no wonder that their technology is frequently the most popular in China. Two of those significant SaaS companies in US are Salesforce.com Inc, the world's most popular customer relationship management (CRM) platform, and Twilio Inc., an American cloud-based communications platform as a service company.
Currently, the most developed SaaS products are office automation software (OA), customer relationship management software (CRM), and office collaboration software widely used in China.
Leading the market, Infobird Co. Ltd. is releasing the next generation of SaaS in China to capture a large portion of the market. The company has served many prominent enterprises in numerous industries with operational expertise. It includes China Guangfa Bank and Alibaba Group Holding Limited, an international e-commerce behemoth. Infobird's solutions look more innovative and focus on proactive client interactions, allowing customers to enhance revenue.
Infobird is the only company in China that owns and uses cloud-native architecture for customer service. IFBD is one of China's few SaaS enterprises capable of transitioning to a typical SaaS business model. The company's strategic objective is to profit from China's massive digital transformation. According to CMIT, China's cloud market is expected to develop at a stunning 30 percent compound annual growth rate until 2023.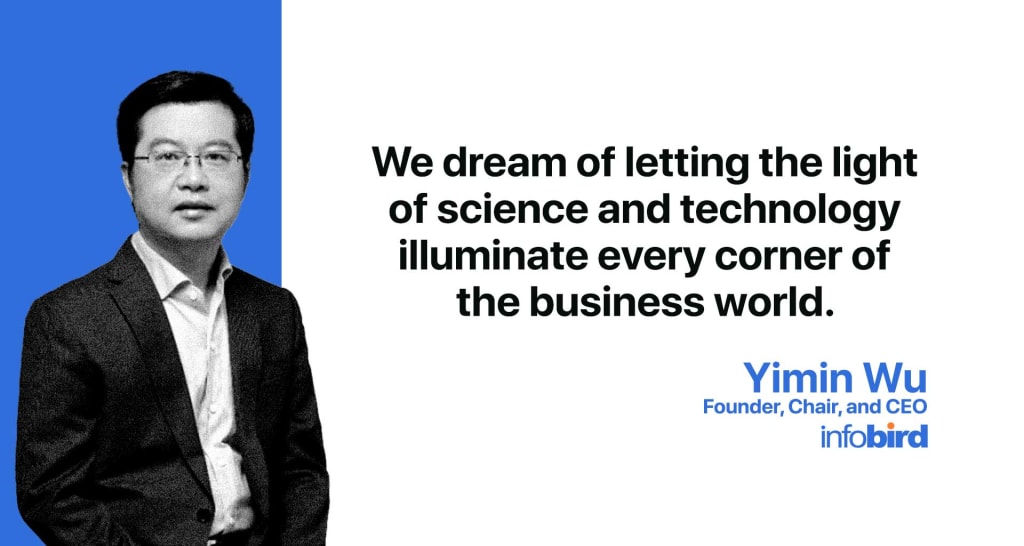 "We dream of letting the light of science and technology illuminate every corner of the business world. Therefore, we choose to be listed on NASDAQ. We must accelerate development with a global vision. The IPO is not the end, and it is a new starting point, meaning more opportunities and bigger responsibilities. To achieve new growth, we will face more tests and challenges in the future. Maybe Infobird will go through revolutions, but our mission to make customer engagement smart will not change,"Yimin Wu, Founder, Chair, and CEO of Infobird.
Other Major Players in SaaS:
Alibaba Group Holding Limited is a Chinese multinational technology business specializing in e-commerce, retail, internet, and technology are also known as Alibaba Group and Alibaba.com. Through its Alibaba Cloud subsidiary, Alibaba is currently one of the top three Infrastructure as a Service (IaaS) providers globally.
Zendesk Inc. is a customer relationship and management software firm that focuses on service. Zendesk now connects more than 100,000 organizations with hundreds of millions of customers via telephony, chat, email, messaging, social media, communities, review sites, and help centers and powers billions of conversations.
Twilio Inc. is a California-based cloud communications platform as a service company. Twilio's web service APIs allow software developers to make and receive phone calls, send and receive text messages, and conduct other communication operations programmatically.
Salesforce.com Inc. is a California-based cloud-based software corporation. It offers a customer relationship management solution and a complementing set of enterprise tools for customer support, marketing automation, analytics, and application development. Salesforce is the most used customer relationship management (CRM) software on the planet.
The switch to SaaS for businesses has introduced new productivity, cost savings, scalability, and corporate agility, with digital transformation being the watchword of the year.
How is China's SaaS landscape becoming mainstream?
The Chinese application and the SaaS software market is helping the service providers, customers, and investors in the IT industry get to know the market's new trends, dynamics, ecosystem, problems, and opportunities. As work became more remote, cloud migration intensified with the emergence of COVID. In 2020 alone, one million new Chinese enterprises planned to use cloud computing services to conduct their businesses. It is due to the structural trends and increased business acceptance of cloud services. The Chinese government promotes cloud adoption by issuing guidelines for promoting enterprises to move business to cloud platforms.
Despite the pandemic, China's GDP grew by 2.3 percent in 2020, making it the year's only major economy to increase. The cloud market is the main reason behind this economic impact, as the pandemic forced many businesses which had not yet adopted cloud computing to do so since office-goers had to work from home.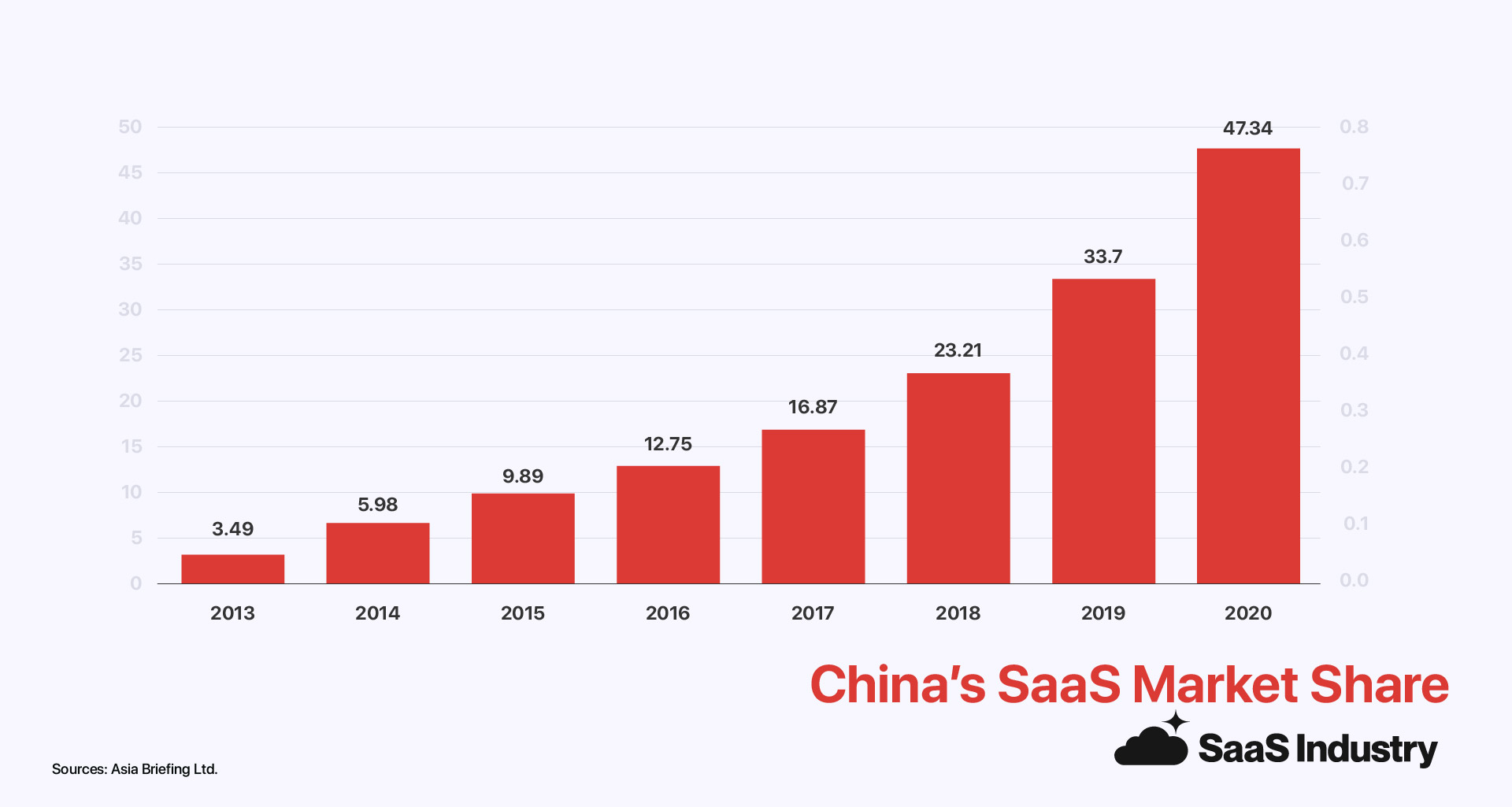 While China is constantly innovating and adapting to the SaaS business model of the West, it is also launching new products that pose a tough competition to its competitors. For example, take Lark Suite, a business collaboration platform developed by ByteDance, the parent company of Tik Tok. It is based in Singapore. Lark integrates messaging, video conferencing, schedule management, collaborative documents, cloud storage, email, and workflow applications to provide a seamless collaboration experience on all your devices.
ByteDance was planning to offer a "Google-like suite of office collaboration tools" in March 2020, with a focus on cloud-based file management and document and spreadsheet editing. They haven't disclosed further details regarding this.
In August of last year, Lark began operations in India with clients in retail, manufacturing, information technology, logistics, and education. "The enterprise market is maturing. With an increased pie, there is space for everyone. We are confident that our pricing is competitive. There are a large number of companies that are in the early technology adoption stage. Many startups use free versions of multiple apps. We are focusing on small and medium-sized businesses. It is a big segment for us," said Vinay Bhartia, Lark Head, India.
With the significant rise in cloud computing and SaaS business models in China, it will be no surprise that in the next few years, China might emerge as a new superpower in the IT market as well.