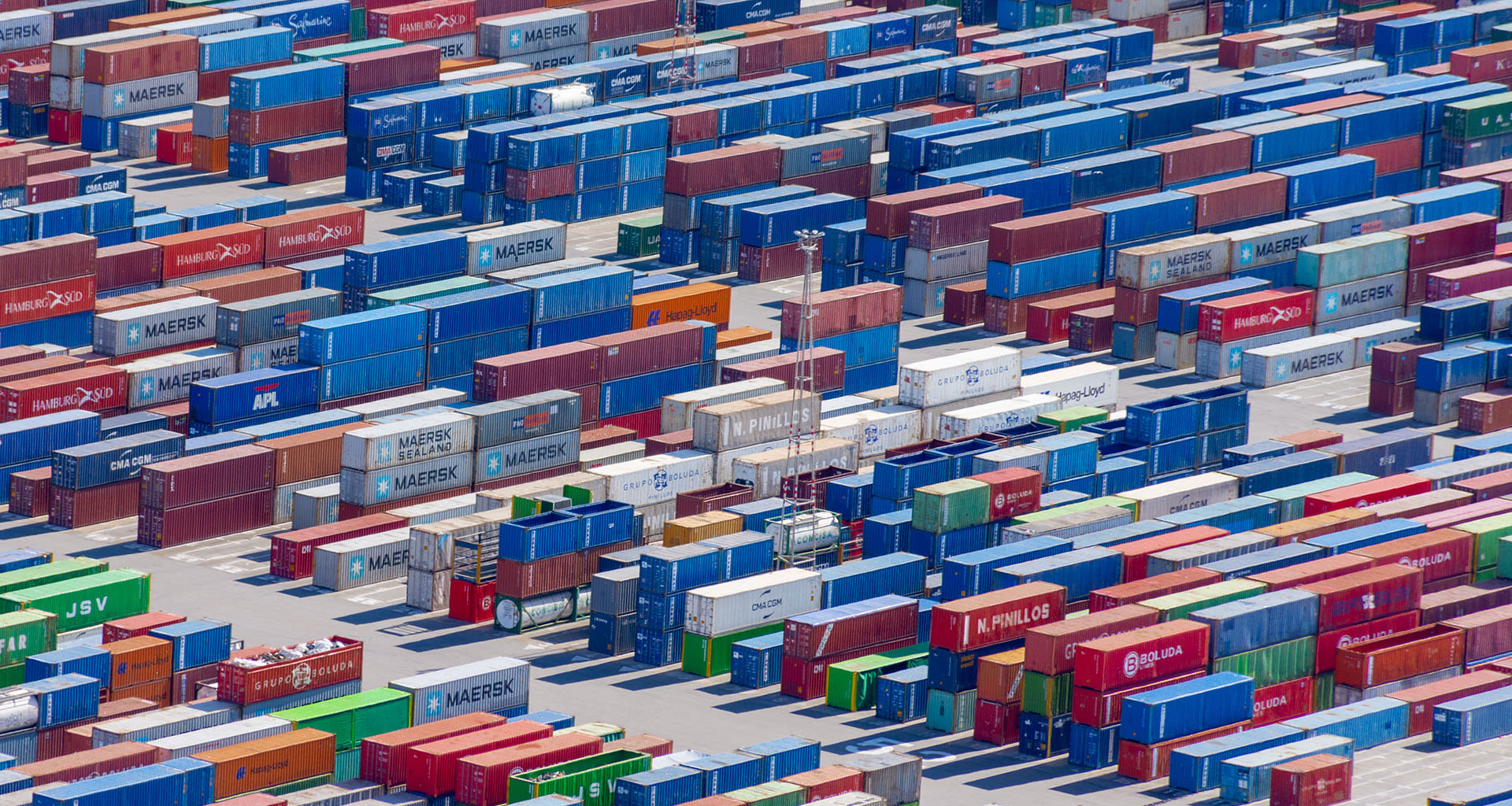 Integrating Technology with Logistics
We want to be the number one platform when it comes to intelligent delivery orchestration.
Elixia Tech, founded in 2011 by Sanket Sheth, seeks to improve the logistics industry by introducing cutting-edge technological advancements in the area of the supply chain. The startup offers a range of goods and services to meet the demand for supply chain and logistics-related requirements.
Vehicle tracking, warehouse monitoring, fleet management, document management, an end-to-end logistics control tower, and distribution and sales management are just a few of its solutions.
A fully digital and effective suite of supply chain solutions under the supply chain control tower had been released by the firm after the release of its initial product in the car telematics market SCT. Elexia Tech Solutions wants to establish itself as a big player in the logistics industry.
Mr.Sanket Sheth, the founder & managing director of Elixia Tech Solutions Limited sits down with SaaS Industry for an interview and talks about green supply chain, supply chain management, drone technology, and his plans for the company
What are your views on green supply chain and sustainable supply chain?
When it comes to sustainability or a green supply chain, one of the important things which we have done by far is carbon emission savings. There are 14,000 tonnes of carbon emissions saved by using the Elixia platform overall, for all the customers in the previous year. Last year's record was about 14,000 tonnes of carbon which we saved. And that's approximately 70 lakh kilometers of travel for different types of vehicles, which we saved for all the trips, which happened on our platform.
So that's something wherein we support sustainability a lot. At the same time, there are several customers like Schneider Electric, they had something called the GoGreen project, which we supported and because of us, they eliminated paper in totality. So they do not print papers, especially in this generation of the era. So that is how we support going green.
What are your plans for the company?
The plan typically is multi-fold. We want to do multimodal deliveries which means we want to incorporate rail, air, and sea as well. So this will ensure we start bringing global visibility throughout. This is the near plan. For the next three quarters or four quarters, the plan is to get into drones. So air being one of the modes of transportation, we are incorporating drones as well. We are giving software as a service for drones as well. There will be a drone control tower on which we will be operating. There are primarily three types of drones, we'll be catering to all three types of drones. Additionally, we'll be doing it for V loss and BV loss (visual line of sight and beyond visual line of sight), short range, and long range. This is something we are getting into.
With regards to geography expansion, there are three locations we are targeting. One is the UAE. With UAE as a subsidiary, we want to scale ourselves up in Yemen and Qatar. So these are the three countries we are wanting to scale up. The second is with Singapore as a base, we want to scale up in Vietnam, Indonesia, and the Philippines. The third is the US which has a very big market for drones. So there we are.
How do you overcome the high order intensity ratio problem?
We have internal automation at our end. This helps us stabilize a lot of orders which come in, and the team is pretty strong enough to correspond to them and close deals. At the same time, we filter out bad deals, we know what we are doing, and we have become pretty focused. We are a product-focused company, so anything that comes our way is a bad lead. For instance, if someone wants a WMS or a CRM or inventory management or procurement, I typically say no. If someone wants demand forecasting or network optimization, I usually do not do it though it's a part of supply chain tech, but not a part of what we do.
So I filter out those deals and it becomes easy for us to cater to customers who need what we give and what we offer. It helps us crank deals faster as well. So that's how we manage the high order intensity. We filter out the customers which we don't want and still maintain a healthy prospective customer relationship with Elixia. The sales and R&D are pretty strong and we are continuously improvising on increasing the sales team.
How is drone technology shaping up?
When it comes to product portfolios, drones are the crazy thing. Slowly, the government is giving good regulations but we see a good trend for drone manufacturing and drone delivery. It might happen in the e-commerce or the healthcare segment at this stage. It is where logistics will shape up drastically because the transit time is usually very high. These days, because of drones, this will go down drastically. And people are supportive, especially when it comes to drones. And there are lots of logistic companies experimenting or doing POCs with, you know, drone, manufacturing, and delivery companies. And that is where I believe the industry is shaping for the good and will bring light to the future.
Do you think technology will completely take over the logistics sector in the future?
In India, I don't think so. At least for the next 10 to 12 years, nothing of that sort will happen. But then technology cannot take over the entire logistics. We need people to operate and manage the entire show. But then after 10 to 12 years, we don't know what's going to happen, and eventually, when soft bots come into the picture, I can only talk about deliveries and deliveries will be automated. Today if we have like 20 people running the show of managing deliveries, it will be reduced to 10 and later reduced to eight, but that cannot become zero. We need people who manage, catch exceptions, highlight problems, and then act on them. The roles of dispatch planners and roles of control room executors will vanish because you will not require those people, the system will do everything for them, but the other critical operational problems which when we need people will still stay.
Could you share your views on the importance of analytics and supply chain management?
There are several things where improvement is needed, not just in India, but globally. It's not just visibility. It's about improving the visibility, where the analytics come into the picture. Supply chain heads typically look for reports wherein they can start making decisions. The reports that we generate, especially when it comes to Elixia, highlight them telling what action should they be taking, to improvise. For instance, if it's like detention or a dwell time analysis that happens at the loading point or unloading point, or when the vehicle is in transit, there will be several reports.
Generally, there are like 30-35 different types of reports, which get generated from the Elixia system. Finally, we do big data analytics and help them catch exceptions. So what we intend to do shortly is to just give decisions to supply chain heads to take, rather than generating reports and helping supply chain heads. The system themselves should give decisions to supply chain heads, and that is what they should act on. There are several types of algorithms, that help us to generate reports, especially when it comes to predictions and historic data. We can do analytics and let supply chain heads know, what they are doing wrong and when the goods are in transit.
Do you have any tips for entrepreneurs who want to start a startup?
Don't think twice. Just go ahead. Start something if your gut says so. Understand the market, don't build anything based on intuition, but understand the market requirement and be well aligned with what the customers want before doing something. People are afraid of people are scared of doing something and they're slow, they think twice before doing it. If the gut says do it, just go ahead and do it. So that's something which I would like to share with young entrepreneurs, starting their own company, or wanting to start their own company.