Uizard raises $15M in Series A from Insight Partners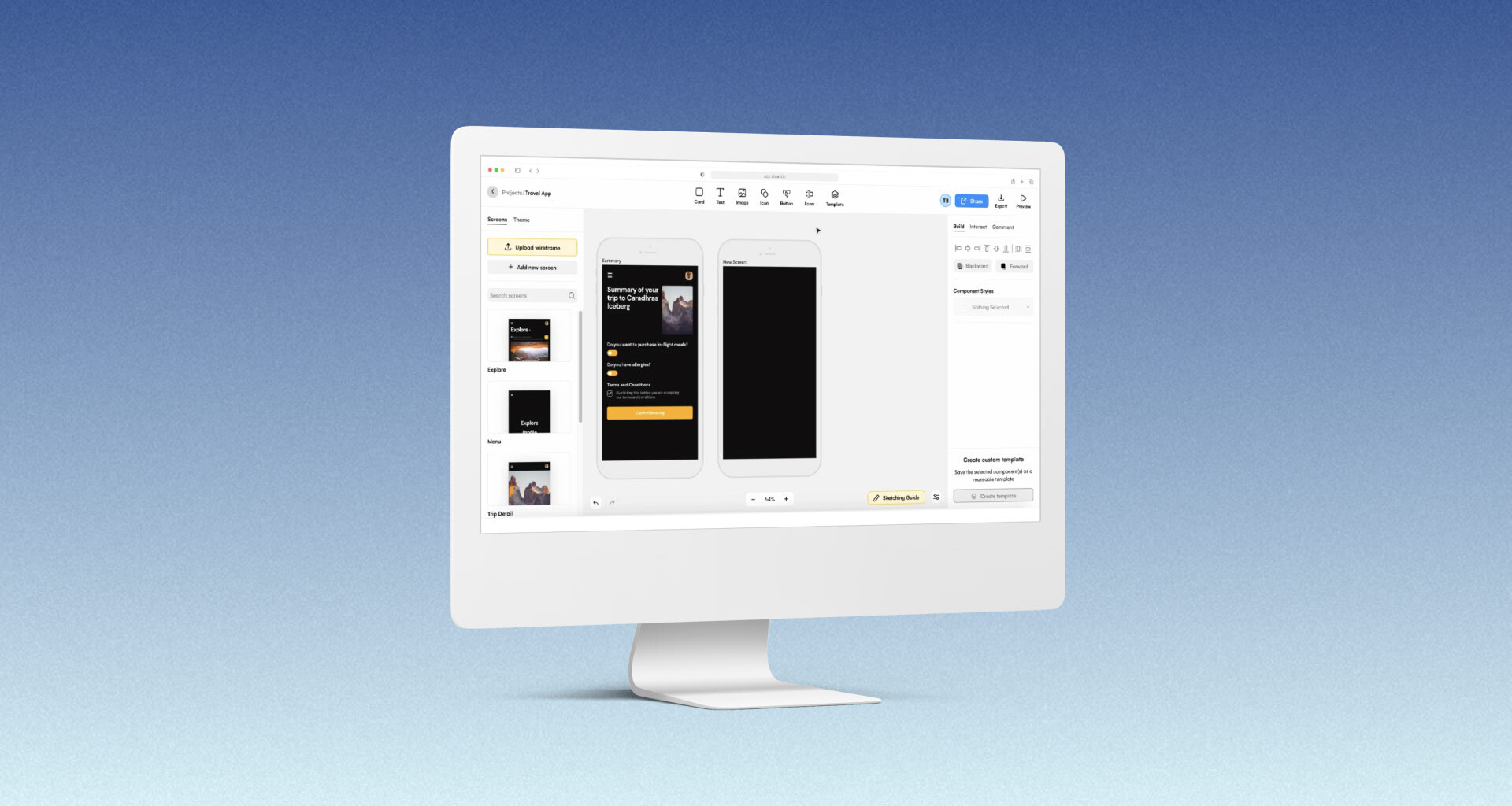 uizard.io
---
At a Glance
Uizard has raised $15M in a Series A funding round and aims to hire talent, grow its marketing and commercial teams
---
Copenhagen's Uizard, a provider of AI-powered design tools for non-designers, has raised $15 million in a Series A funding round led by Insight Partners to advance its mission to democratize design processes, a press release from the company said.
The seed round funding for Uizard came in September 2019, where it netted $2.8 million. With the close of Series A, the total funding raised by the company has crossed $18 million, as per Crunchbase.
Other and existing investors – Mariano Suarez-Battan, CEO and co-founder of Mural, byFounders, LDV Capital and av8 Ventures – participated in the funding round.
Uizard, founded in 2017 and launched out of beta in 2021, provides a SaaS platform that assists anyone (with or without coding or design experience) to create digital products such as mobile apps, websites and desktop software. Tony Beltramelli, co-founder and CEO of Uizard, stated that today every company is a software company regardless of the industry it is in and added,
"With this new round of funding, Uizard will be able to make key hires to help us scale our platform globally. Every company needs to design user-friendly software either to serve its customers or to serve its staff and operations."
Uizard stated that it witnessed explosive growth after launching out of beta in 2021, with over 13000 monthly active users and 170,000 accounts. The company said that it would use the proceeds from the funding to grow its marketing and commercial teams, and hire new talent globally, focusing on Europe.
Nikhil Sachdev, managing director at Insight Partners, stated that Insight Partners are excited about Uizard's vision of enabling a new wave of citizen designers, harnessing the power of AI.
"We're thrilled to play a part in the company's growth story and look forward to working together to help them become a category leader, "

Nikhil Sachdev