SignalWire raises $30 million in a Series B funding round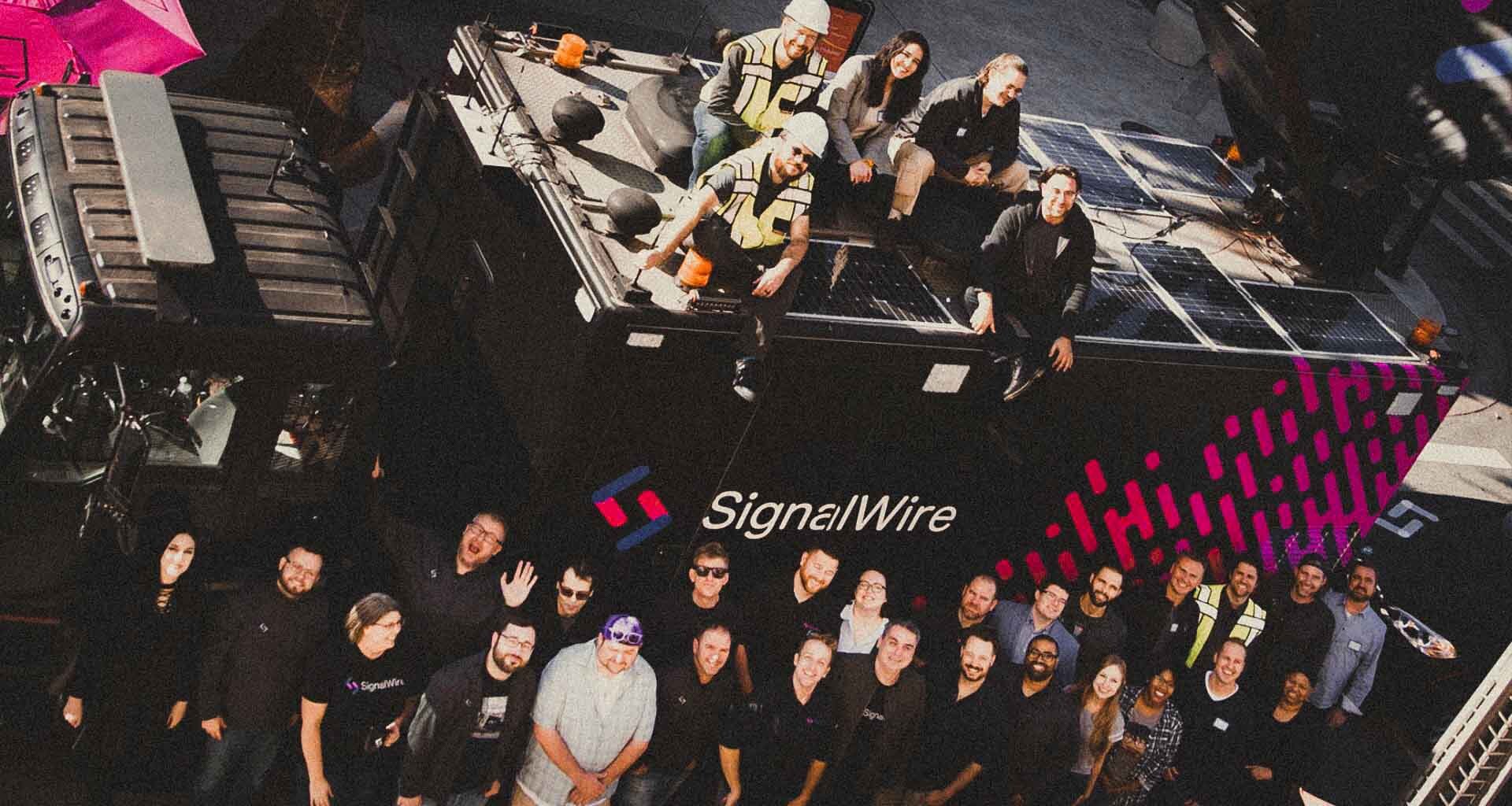 SignalWire
---
At a Glance
SignalWire raised $30 million in a Series B investment round led by Prosperity7 Ventures. The funds will be used to hire more people and assist product development, according to the business. SignalWire's cloud communications product includes 4K video and programmable SMS. SignalWire expects to earn more than $10 million in recurring revenue in 2020, according to the company. It has over 100 customers and 15,000 members.
---
SignalWire, an API (Application Programming Interface) and products platform, has raised $30 million in a Series B funding round led by Prosperity7 Ventures. There was participation from Samsung Next, Storm Ventures, among others. The money will be used to increase its employees and support product R&D, according to the company.
SignalWire, launched in 2017, is a cloud network that allows businesses to incorporate messaging and video capabilities into their apps and infrastructure. SignalWire's cloud messaging platform provides programmable SMS, which may be used to contact clients on their chosen channel or to include chat experiences without requiring network restrictions to be reconfigured.
SignalWire was born in open-source. Our core founding team developed the most widely deployed open-source communications platform in the world, the de-facto standard for software-defined communications products and services, FreeSWITCH.

Sean Heiney, COO, told VentureBeat
He added that SignalWire was founded to democratize the powerful open-source technology platform via an elastic cloud network and developer-friendly APIs.
SignalWire's network of 15 datacenters is built as a centralized system, with containerized, cache-equipped, and optimized nodes that can run across public and private cloud providers all over the world. According to the firm, its network can intelligently route traffic such as voice calls to the nearest relevant server, endpoint, or public switched telephone network provider, lowering latency and data access times.
Because our architecture can be run in private data centers on any commodity hardware, it is possible [for companies to] collaborate to extend our real-time telecom network to [a proprietary] network edge for use in industrial, surveillance, or collaborative applications in remote locations not well-served by traditional telecom networks

On its website, the company says
A newer service called SignalWire Work enables 4K video and over 100 participants and AI-based noise suppression and transcripts. It breaks things up into virtual offices with different rooms that remain in the cloud from a workflow standpoint. SignalWire Work is a virtual venue with one or more spaces or video resources that work in tandem with SignalWire Events.
In 2020, SignalWire claimed a yearly recurring income of more than $10 million. It presently has over 100 clients and 15,000 active users.