Salesforce announces three new Sales Cloud innovations for companies to sell better, grow revenue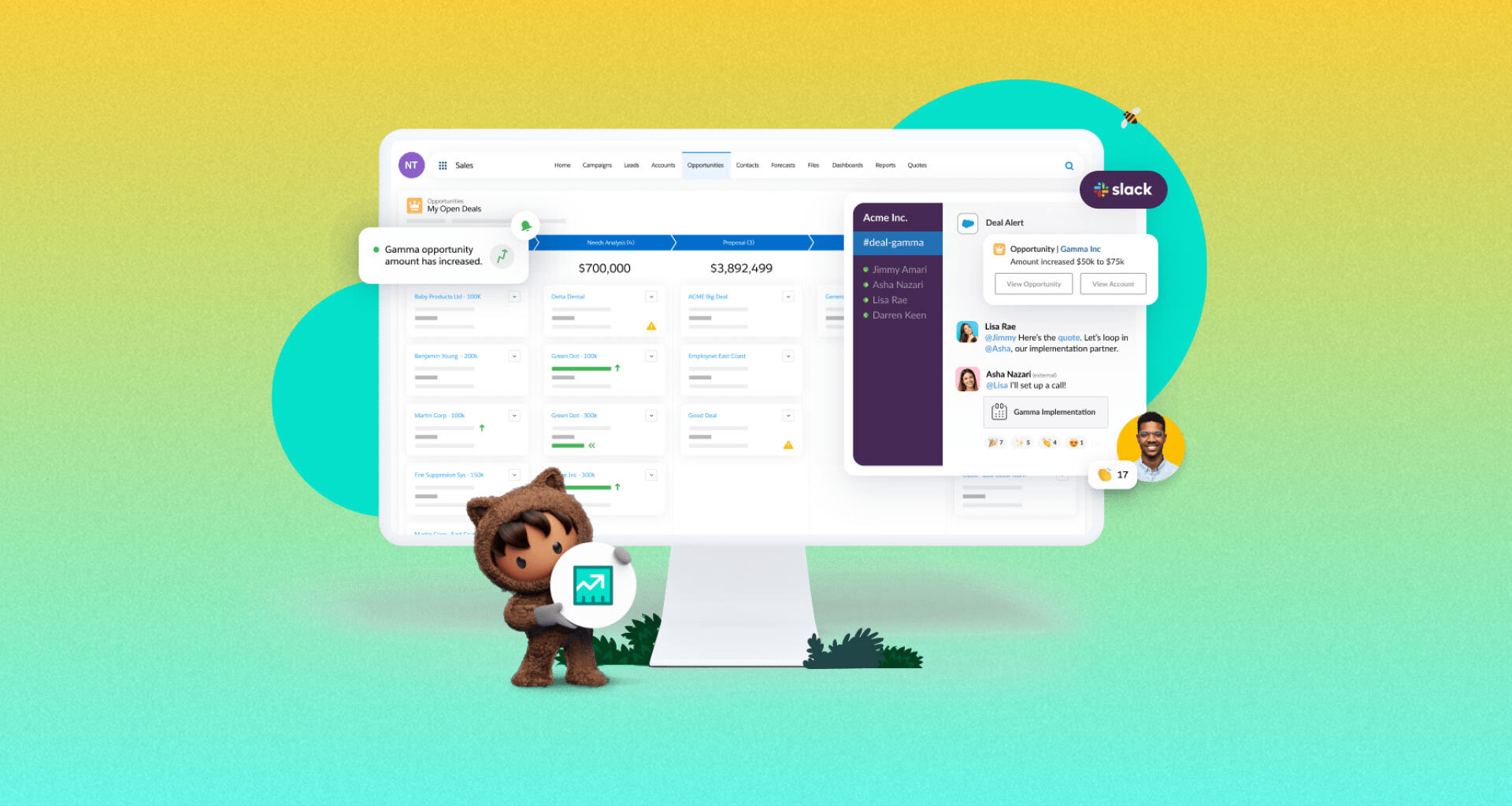 salesforce.com
---
At a Glance
Salesforce announced three Sales Cloud innovations weeks after its new slack integration announcement. They aim to empower sales teams to accelerate their growth through AI-powered insights, integrated sales enablement and subscription-based self-service that helps customers
---
In a move to help companies sell smarter and grow their revenue faster, CRM SaaS provider Salesforce announced three new Sales Cloud innovations that provide sales teams AI-powered insights, enablement resources and self-service options to provide additional power for customers, a press release from Salesforce said.
Salesforce stated that many sales leaders today require a digital HQ to close deals and build high-performing sales teams. With rapidly growing demand for sales roles and the changing market, Salesforce stressed the necessity of tools for leaders to support the new way of digital-first selling to meet customer expectations.
"Salesforce is at the forefront of evolving sales playbooks to meet the needs of customers in the digital-first, work anywhere world. Continued Sales Cloud innovation has made it a leader in its category for more than a decade, empowering sales teams to achieve success no matter the selling landscape,"

Bill Patterson, EVP and general manager of CRM Applications at Salesforc
The announcement comes weeks after Salesforce announced its new Slack integrations across sales, marketing and the service cloud to connect employees, customers and partners in a single platform. The three new Sales Cloud innovations include:
Revenue Intelligence that aims to equip sales leaders with insights throughout the entire sales and revenue cycle. It combines Sales Cloud, Einstein and Tableau capabilities into a unified revenue management command center to help its customers close deals confidently, meet sales targets and adopt a data-first sales strategy.
Sales Enablement that enables smooth onboarding, training and development experiences for sales representatives for creating engaged teams and retaining or attracting strong talent. Being embedded directly within Sales Cloud makes it easier to build high-performing sales teams fast, accelerate deals with data, and upskill sales reps with real-time contextual learning.
Subscription Management for Revenue Cloud to help companies deliver a unified customer experience built on the Salesforce Customer 360 platform and empowering them to manage subscriptions from any self-service channel on their own. Customers could manage their complete subscription journey, deploy across self-service channels and maximize revenue.