SaaSBOOMi Awards- Recognising the deserving SaaS startups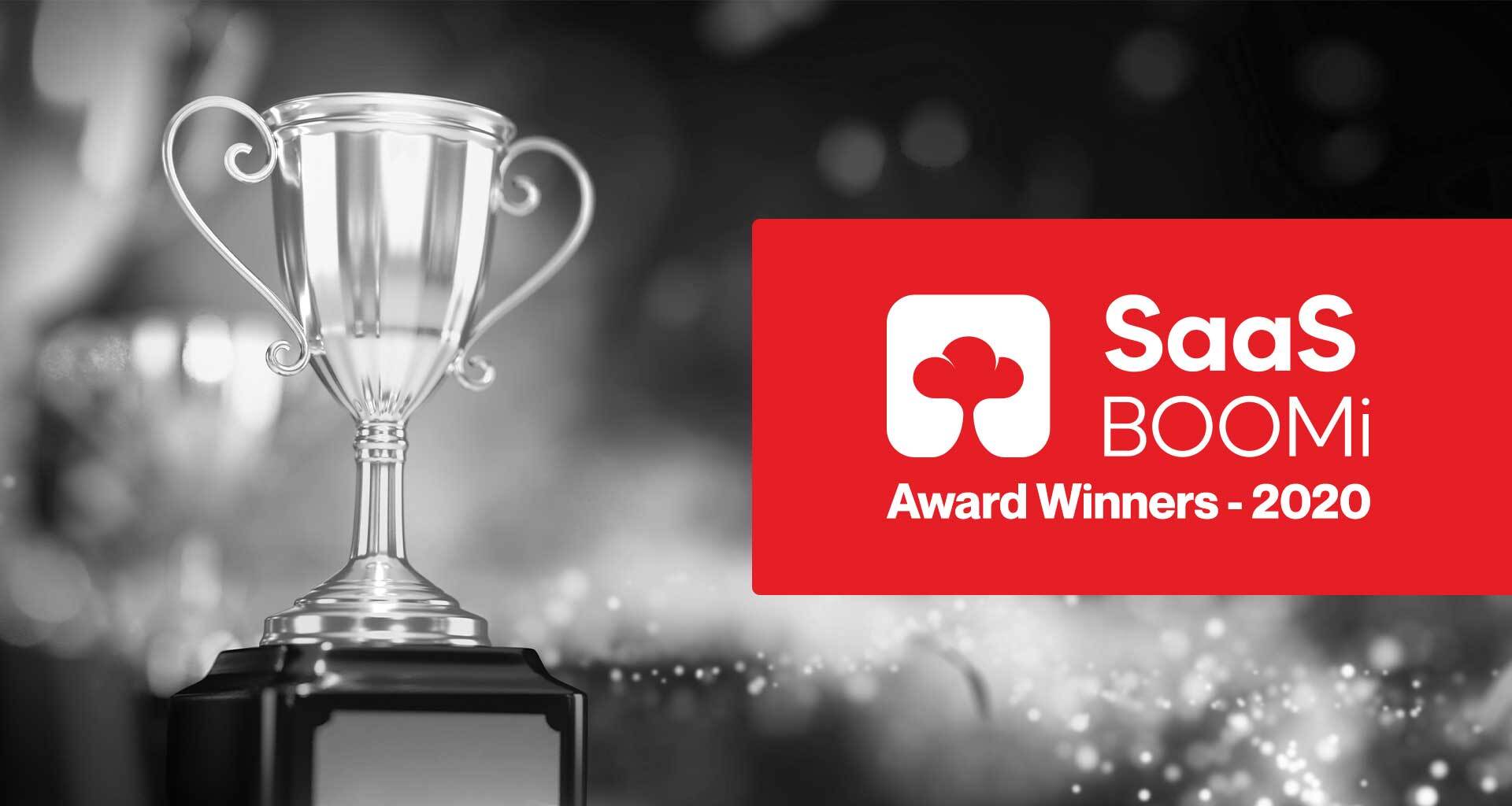 ATKWORK@Freepik
---
At a Glance
To honor the deserving, who otherwise remain hidden from the public, SaaS entrepreneurs SaaSBOOMi, take matters into their own hands
---
'You cannot be your own judge is the norm of natural justice.' Leaving the judging to people can be slightly indistinct. But who better to judge you at what you do other than those who do the same thing you do with no vested interests at play.
This is precisely what SaaSBOOMi has done this year by bringing together some Indian SaaS leaders and making them confer awards on the deserving SaaS companies.
Founded in 2019, headquartered in Chennai, India, SaaSBOOMi has been 'the' go-to platform, nay community connecting Indian SaaS founders. Creating an atmosphere to share knowledge, expertise, experiences, ideas, and insights among the Indian SaaS community, they have for the first time conferred these companies with the SaaSBOOMi awards.
The SaaS industry has become one of the brightest spots in the Indian startup domain and shall account for 7-9 percent of the global market by 2022. According to a study by Bain & Company, Indian SaaS companies will produce $18-20 billion in sales.
Reports highlight that Indian SaaS startups had raised $251 million in 69 deals in 2020, up from $184 million in 58 deals in 2019.
Why SaaSBOOMi awards?
As cited, there was a dire need to bridge the existing gap and weave a connective tissue to unify these companies. SaaSBOOMi began accepting applications from November last year, wherein a company could apply for themselves or another in a maximum of two categories. From over 200 applicants, nominees were selected for eight categories, from which one company was declared winner in each.
While the organizers picked five nominees from the applicants for each category, the jury bench, including some of the best from the SaaS community, selected the winners from nominees.
What's so different?
SaaSIndustry reached out to the organizers of the SaaSBOOMi awards. Pallav Nadhani, CEO of Charts.com, one of the organizers, and a jury, enunciated the awards' specialty. Stating that most startup awards in India until now had either been self-serving and opaque, he expressed concern for the alteration of the norm through the creation of a new norm of awards that can exemplify authenticity and integrity.
"This helps us recognize the best companies and give them a platform to showcase their growth and achievements to the world. In addition, we wanted to give a platform for deserving startups, several of whom might not have come to public attention otherwise." Mr. Nadhani added.
Picking nominees and winners was challenging, according to Mr. Nadhani. Each category had a separate set of criteria barriers that the applicant had to meet. One of the main challenges the organizers faced was judging these companies' performance through the information available on their websites. However, all those were countered effectively to land at a 'realistic and accurate assessment, Mr. Nadahni states.
SaaS Industry also reached out to the companies who bagged these awards. Here's what they have to say. The parameters for each of the categories are also mentioned.
OkCredit- Moonshot startup of the year
Parameters used for the category: The jury gathered and decided.
For OkCredit, a digital bookkeeping startup that provides bookkeeping software for MSMEs, bagging the Moonshot startup award from SaaSBOOMi meant a recognition of their move in the right direction. Pontificating on how OkCredit has entered the realm of providing software for small and micro merchants that once was a no go area for tech companies, they stated,
"We are already working with more than 5.5 million merchants, and awards like SaasBoomi push us to go deeper in the SMB ecosystem."
OKCredit envisions democratizing technology for Small and medium businesses (SMB). Breaking their most significant challenges of striking a mutual trust with shopkeepers, who are more accustomed to traditional styles of bookkeeping, to transit to digital modes of keeping records, OKCredit has come a long way in bringing over 5.5 million MSME users onto their platform.
Hubilo – Breakout SaaS Startup of the Year
Parameters used: Funding, Magic number, Growth, Subjective evaluation.
Expressing delight at winning the 'Breakout SaaS' Startup of the year award, Team Hubilo feels that it depicts the pace they have grown. They will also be releasing an advanced edition of the Hubilo platform this quarter, in response to industry feedback from earlier this year, says Vaibhav Jain, Founder, and CEO of the virtual event platform provider,
"Because of the pandemic, everyone had to pivot to the virtual events, and Hubilo was fortunate to be one of the early movers in this new space. The rapid advancement of the virtual events space certainly helped with our growth and ARR we have today." – Vaibhav Jain responding to the massive ARR growth that Hubilo witnessed during the pandemic.
Cardinality.ai – Vertical SaaS startup of the year
Parameters used: Growth / Funding, Market size, Current revenue.
This category was by far the most competed as per the organizers. Cardinality.ai was thus elated to see their efforts being recognized by SaaSBOOMi, in this highly-contested category.
Ganesh RVR, a co-founder of the company that offers SaaS to Health & Human Services, said,
"We started Cardinality.ai to bring user-friendly technology and advanced cloud applications to government agencies undertaking mission-critical work."
Adding that the pandemic had indeed highlighted and accelerated the need for digital solutions that allow the government to represent its constituents even in the face of adversity, Ganesh opines that work in child welfare, for example, cannot be stopped because it is always a life or death situation.
Entropik Tech – DeepTech SaaS Startup of the Year
Parameters Used: Tech/Research aspect, Current Stage / Pratical usage, Recognitions / Community, Funding / Growth
"Deep tech space is our dream," the Entropik Tech team proudly states. Using Emotion AI and patented technologies, this Bengaluru-based startup excels at deciphering consumers' cognitive and emotional responses.
Competing with an excellent set of other companies in the category, they stressed how they have always aspired to "disrupt the industry" with technological innovations and present an advanced way for brands to understand their consumers.
Also, after the pandemic intrusion, when the world transitioned to contactless work, Entropik's Emotion AI technologies enabled global brands to measure and analyze consumer emotions and in augmenting their existing consumer research methods. Entropik has witnessed an 11 times increase in its platform usage in the last year alone and has seen a 2.6x revenue surge.
"The team at Entropik made our vision a reality. Especially in the deep tech space where the challenges are plenty, R&D requires extensive work, and products must efficiently solve business problems. But our team kept at it and successfully built solutions that are accurate, efficient, agile, and scalable. – Entropik Tech
Companies that won in the other categories have not responded to the queries of the SaaS Industry yet.
Here are the other winners
Kovai- Bootstrapped SaaS startup of the year
Parameters used for the category: Current Size, Growth, RPE / Efficiency, Qualitative [Market size]
Coimbatore-based Kovai, which provides a wide range of business software and enterprise software products, was anointed the Bootstrapped startup of the year award. One of their aspirations, as reported by YourStory, is to turn the Coimbatore city into a global SaaS-hub
Acceldata- Category creator SaaS startup of the year
Parameters used for the category: Category creation score, Growth/funding
Palo Alto-based Acceldata helps enterprises monitor, measure, and model information flowing across different pipelines via its data management tools on a single platform to enhance data observability.
Postman- SaaS startup of the year
Parameters used for the category: The jury gathered and decided.
Postman, a unicorn SaaS company, provides a collaborative platform for Application Program Interface (API) development in a simplified and faster way.
Hasura – DevTools (B2D) SaaS Startup of the Year
Parameters Used: Revenue & Growth, Developer aspect / community, Market size
Hasura makes data easy to reach by writing a GraphQL API supported by databases and utilities in real-time, allowing the development team (or API consumers) to get to work right away.
The jury consisted of Aneesh Reddy, Co-Founder & CEO, Capillary Technologies; Ashwini Asokan, Founder & CEO MadStreetDen; Girish Mathrubootham, Founder & CEO, Freshworks; Krish Subramanian, Co-founder & CEO, Chargebee; Manav Garg, Founder & CEO, Eka Software.
The organizer desk comprises Mr. Pallav Nadhani, Sumanth Raghavendra, CEO and Co-founder of Presentations.AI; Vinod Muthukrishnan, Chief Operating Officer, Cisco, and Avinash Raghava, former Community Platform Evangelist at Accel, presently volunteering at SaaSBOOMi.