SaaS financing platform Requr raises €5M as growth capital growth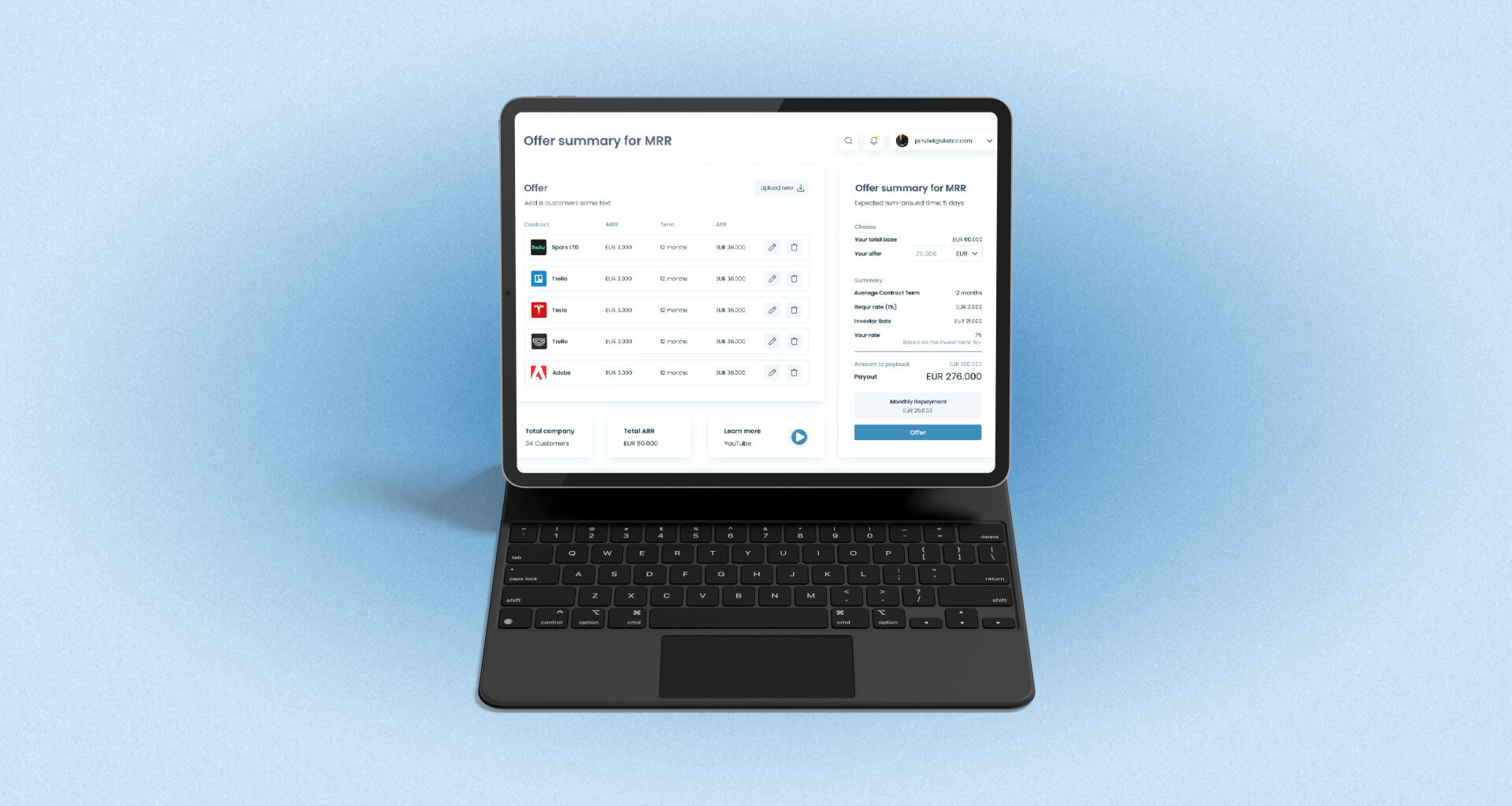 ---
At a Glance
SaaS financing platform Requr has received €5M (USD 5.8M) in funding from a group of experienced investors. The SaaS-focused Dutch startup promises to assist with cash flow issues by providing upfront capital without dilution.
---
Requr, a SaaS financing platform, has raised €5 million (approx. USD 5.8 million) as growth capital from a group of expert investors. The Dutch startup, which focuses on SaaS startups, promises to address cash flow difficulties by providing upfront money without dilution.
Requr pays SaaS companies the annual value of their monthly subscriptions upfront with predictable and regular revenue. This helps founders of SaaS companies to fund their expansion without dilution.
According to Tom van Wees, co-founder and CEO of Requr, the fundamental issue for fast-growing digital companies is that investment expenses often outweigh the advantages.
As an entrepreneur, you have to invest a lot in key talents, in the sales and marketing engine, and also in your product before full turnover is realized. To have cash available sooner, some SaaS companies offer up to a 30 percent discount to customers who pay their subscription fees in advance. Requr's financing model largely solves this cash flow problem, which is a critical growth barrier for SaaS companies.

Tom van Wees, co-founder and CEO of Requr
Ginger and Storyteq, founders Tom, Lennard Kooy, and Martijn Niessen, faced the same problem with their SaaS firms. They learned firsthand how the present method of acquiring growth capital affects firm operations and equity ratios as seasoned entrepreneurs.
Collecting growth capital takes a long time, diverts attention away from the core business, and requires issuing shares with each raising. Companies can achieve growth, expand globally, or make acquisitions with the funds acquired through Requr, all without the risk of non-strategic dilution.
Requr has created a proprietary algorithm that maps SaaS company and contract risk profiles. This risk analysis is used to calculate the return for financiers, which ranges from 2 to 10%.
In ten years, a new method of SaaS funding will be the norm. Requr is initially targeting SaaS companies in continental Europe with monthly recurring revenue of more than €20,000 (approx. USD 23,500). The firm intends to grow across Scandinavia rapidly.
You see a global trend of online and offline companies moving towards a subscription model. In time, those (non-SaaS) companies will also gain access to Requr's platform. I am therefore convinced that this method of non-dilutive growth financing will be the standard method of financing in ten years' time.

Tom van Wees, co-founder and CEO of Requr
Requr allows professional investors to prepay the annual subscription price (contract value) of SaaS company clients. The prepared money is subsequently returned to them in monthly installments, together with a predetermined return. Because SaaS companies' customers typically pay monthly or quarterly, this is advantageous.