Resolve raises $60 million in a funding round led by Initialized Capital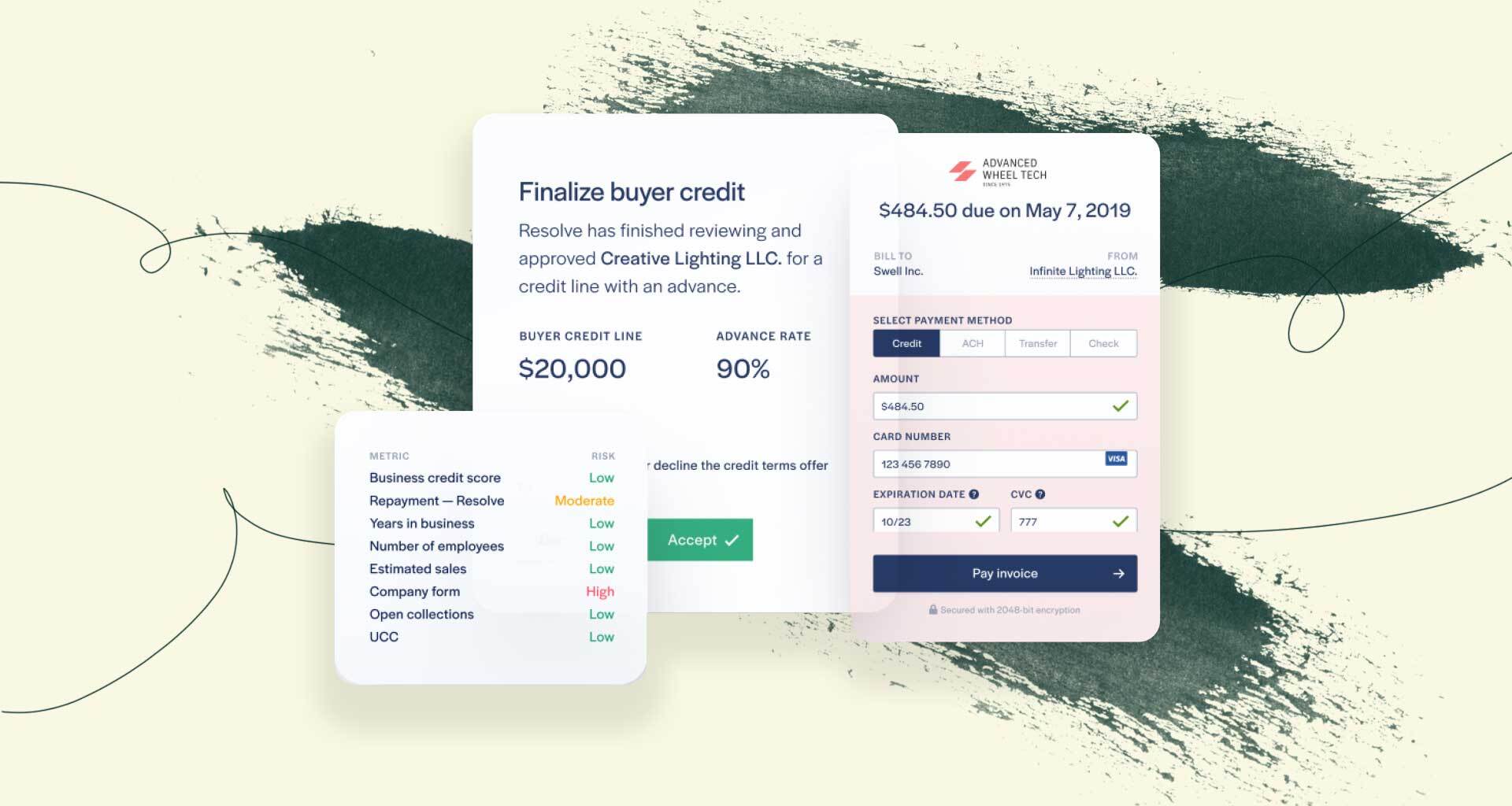 Resolve
---
At a Glance
In a fundraising round, Resolve, a Buy-Now-Pay-Later (BNPL) invoicing solution for B2B transactions, raised $60 million. Since Resolve integrates with a business's financial technology stack, the company believes that its integrated platform gives it an advantage. By automating the process of invoicing and purchasing on credit, Resolve focuses only on business-to-business billing.
---
Resolve, a Buy-Now-Pay-Later (BNPL) billing provider for B2B transactions, has raised $60 million in a funding round led by Initialized Capital. Other participants include KSD Capital, Haystack VC, Commerce Ventures, Clocktower Ventures.
According to co-founder and CEO Chris Tsai, the money is a mix of stock and asset investment, though he declined to divulge the proportion.
Resolve, founded by Brian Nguyen and Chris Tsai, claims demand for its B2B BNPL billing option for corporate purchases has been overwhelming since it launched as a spinoff from Affirm in 2019. The two firms, in particular, refer business to one other. Max Levchin, the founder of Affirm, is described by Tsai as a "friend" who has collaborated in various roles since 2012.
Unlike Affirm—which focuses on the consumer, Resolve concentrates solely on business-to-business billing by automating the process of invoicing and purchasing on credit. According to the company, what it's doing is allowing businesses to delay payments digitally and on better terms than they've seen in the past using an automated underwriting process. It claims that this will result in speedier invoice payment and, as a result, increased cash flow.
Tsai says that Resolve allows companies more control over their billing and financial flow by offering payment periods ranging from 30 to 90 days.
He added that because so many businesses turn to digital e-commerce in the aftermath of the COVID-19 outbreak, the company has witnessed a substantial and meaningful rise in growth. One of its customers, for example, is a bike shop that had to expand into internet sales as a result of the pandemic.
This is not a new transaction type, but being able to do it in this new digital or e-commerce way of BNPL, like Affirm — that's very new, and it's still very much not the norm yet. But we're finding, especially post-pandemic, the incredible demand for switching to more digital e-commerce payment formats.

Chris Tsai
Tsai feels that the integrated aspect of Resolve's platform provides it an advantage because it interfaces with a company's existing financial tech stack. Increased growth and sales revenue and streamlined cash flow will benefit the firm, he added, while eliminating risk for the organization.
Businesses desperately need to manage their B2B billing operations, from helping them gauge the strength of their customers to chasing down payments. 

Alda Leu Dennis, Partner at Initialized Capital
Their [Resolve's] approach of accelerating payments and collections via software and offering payment terms as an ancillary service is a powerful pairing; it provides an easy yet comprehensive way for merchants to improve their entire system of managing receivables and billing on credit. 

Alda Leu Dennis, Partner at Initialized Capital
We're doing a lot of work to scale the platform. So we're investing heavily in products and the customer sides of the business, given all the demand that we've seen. The operations software that we've built is very seamless for our customers, but a lot is going on in the background that we have to do to reduce the complexity for our customers.

Chris Tsai