Quolum launches Quolum SaaS card for the purchase and management of SaaS subscriptions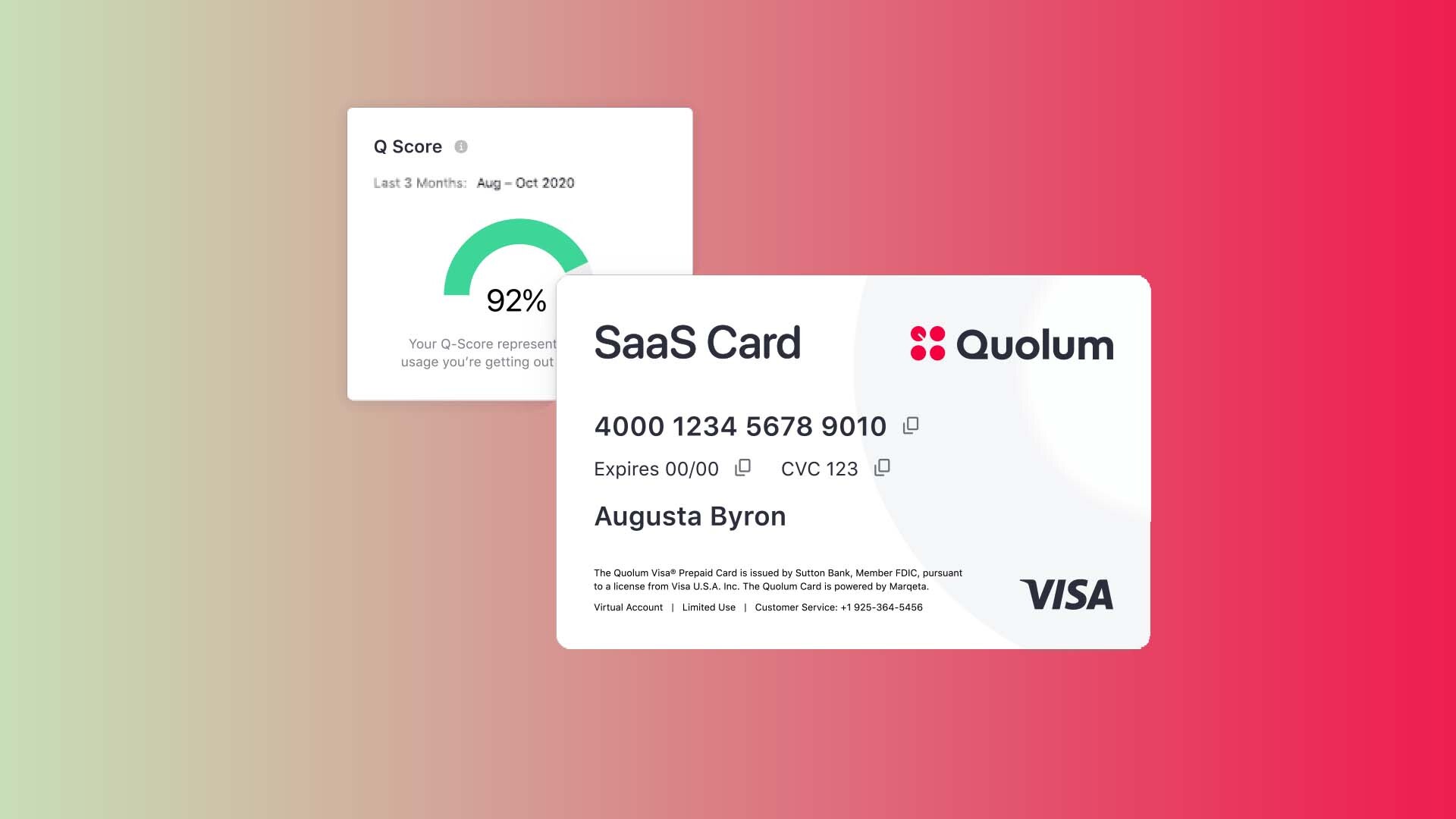 ---
At a Glance
Quolum launches a card called Quolum SaaS card to purchase and manage Saas subscriptions. According to the company, software visibility, invoice aggregation, and control are some of the card's characteristics.
---
Quolum, a SaaS spend management company, has launched Quolum SaaS card, a one-of-a-kind virtual corporate expense card dedicated to the purchase and management of recurring SaaS and Cloud subscriptions, the company said in a press release.
The new SaaS Card is the frontend purchasing card and backend monitoring software stack for hundreds of enterprise SaaS transactions.
In the current SMB environment, frontline workers often bypass IT staff and find their SaaS solutions to business challenges, purchasing them singlehandedly with a corporate or personal credit card and dealing with IT down the road, if ever. With the explosion of SaaS adoption in the workplace and monthly recurring SaaS spend now higher than ever, companies must look to modernize control over spending, data security, compliance, and utilization of SaaS and Cloud services. Quolum helps companies understand what they are spending on SaaS tools and goes deep into consumption. 

Indus Khaitan, founder and CEO of Quolum
By giving one virtual expense card per employee and individualizing expenditure, the Quolum SaaS Card promotes transparency. This helps firms combat fraud by allowing them to revoke a single employee's Quolum SaaS Card instead of a multi-use company credit card, limit subscriptions to recognized SaaS providers exclusively, and reject non-compliant payments.
According to the press release, some of the card's features are software spend visibility in real-time, aggregation of invoices, and management of utilization.
Indus added, "With the massive explosion in SaaS popularity, it just doesn't make sense any longer to have hundreds of monthly recurring charges for software leapfrog IT and go straight to Accounting for payment with absolutely no insight into compliance, data security, or purchase authorization. The Quolum SaaS Card solves these problems for both departments, and it gives the organization peace-of-mind knowing that this critical part of their business is being monitored and managed efficiently."