Pixalate raises $18.1M in growth funding from WTI, Javelin Venture Partners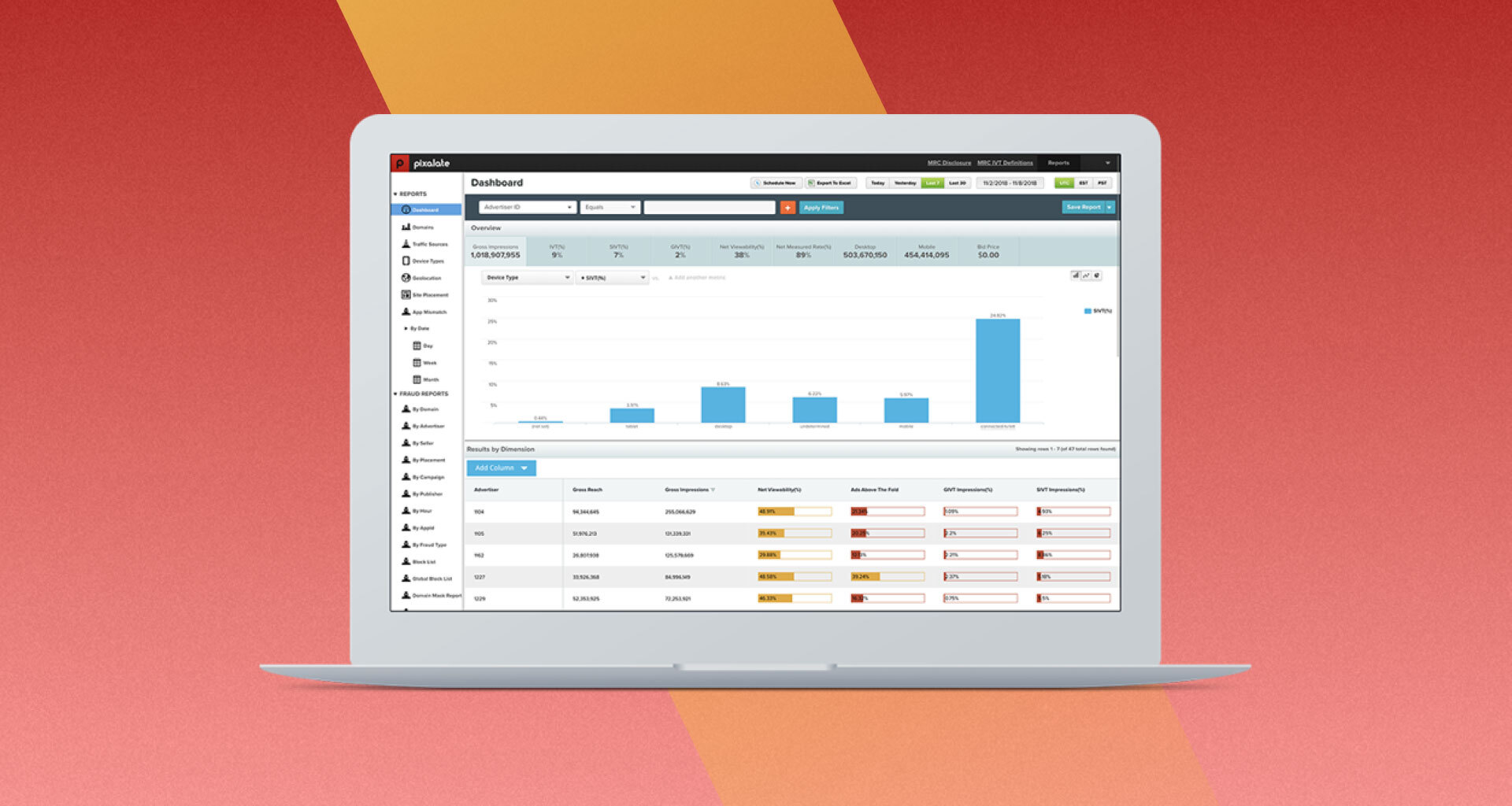 pixalate.com
---
At a Glance
Pixalate raised $18.1M in growth funding from investors to expand its product offering globally without compromising emerging international regulatory obligations
---
Pixalate, an intelligence platform and real-time fraud protection provider, raised $18.1 million in additional growth funding from Early Palantir and Google Investor, Western Technology Investment (WTI), and Javelin Venture Partners, a press release from Pixalate said.
The Series A funding for the company came in 2013, where it netted $4.6 million. With the close of this round, the total funding raised by the company stands at $22.7 million. Founded in 2012, Pixalate provides fraud protection, privacy, and compliance analytics platform for connected TV (CTV) that detects and reports over 40 types of invalid traffic (IVT).
Jalal Nasir, founder and CEO of Pixalate, expressed delight at partnering with WTI and Javelin Venture Partners as Pixalate enters its next growth phase.
"Pixalate is excited to expand its global footprint in EMEA and open a potential new office in Singapore,"

Jalal Nasir
Pixalate said that it would use the proceeds from the funding to expand its global product offering to support data privacy and compliance risks without compromising emerging international regulatory obligations such as GDPR, CCPA, and the Children's Online Privacy Protection Act (COPPA) in digital advertising. It stated that the growth funding is proof of its momentum and aims to accelerate expansion and media rating platform using the proceeds from the financing.
Noah Doyle, managing director at Javelin Venture Partners, expressed delight at strengthening Javelin's investment in Pixalate, which he calls a proven global leader in ad fraud, privacy, and compliance metrics, particularly in new and emerging markets such as Connected TV.
"Their data footprint is unprecedented, and we look forward to working with them to further their growth globally."

Noah Doyle