E-commerce logistics provider byrd raises $19M in Series B from Mouro Capital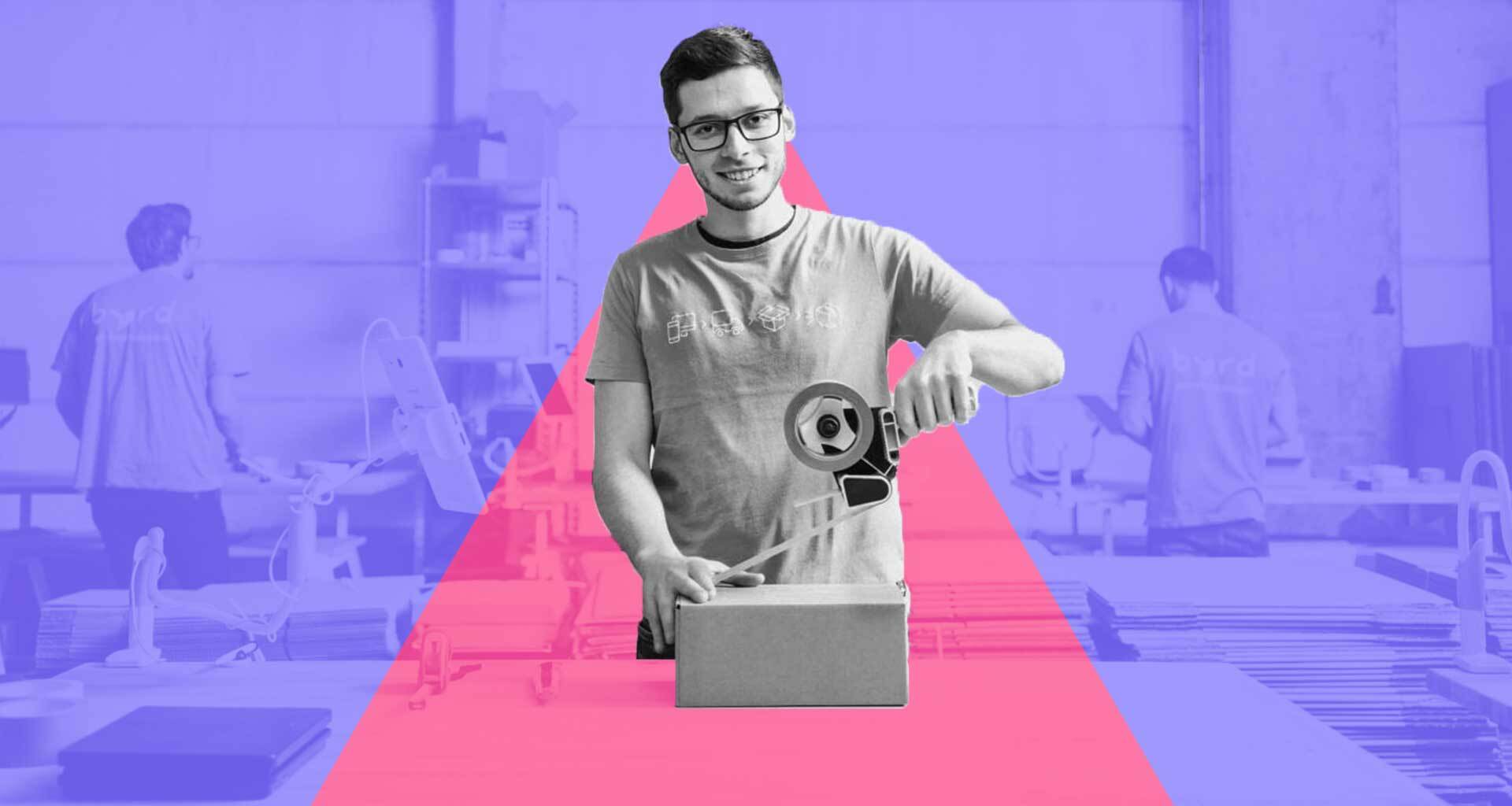 Byrd
---
At a Glance
Global e-commerce logistics provider byrd has raised  €16M ($19M) in Series B funding. The company's automated solution offers established and growing D2C companies scalable fulfillment services. It aims to give its customers access to other geographic markets using the funding.
---
Vienna's byrd, a global e-commerce fulfillment network providing online shops logistics solutions on Monday, announced the close of its Series B fundraise of €16 million, roughly $19M from Mouro Capital.
The company had raised €5 million ($5.9 million) in Series A funding in July last year and with the close of Series B, its total amount raised has crossed €26 million ($30.7 million). Existing investors – Speedinvest, Verve Ventures, Rider Global and VentureFriends- participated in the funding round, the company said in a press release.
Byrd, founded in 2016, provides solutions that offer established D2C companies sustainable fulfillment services. Its cloud-based logistics software integrates into leading e-commerce systems, provides automation and transparency. Online shops using its e-commerce fulfillment platform can outsource and control their global logistics operations.
Petra Dobrocka, co-founder and CCO of byrd, stressed that e-commerce is now a central channel for today's brands, and byrd is helping retailers optimize their logistics processes with its scalable and flexible solution. Byrd stated that it has witnessed over 300 percent increase in year-on-year revenue growth and aspires to become a pioneer of sustainable logistics solutions and a leading provider of sustainable packaging and shipping solutions for its customers.
Byrd said it would use the proceeds from the funding towards expanding its operations in its existing markets- Germany, France, UK and Austria. It would also be used to expand its offices and double its team size to 200 by the end of 2021.
Commenting on the funding, Manuel Silva Martínez, general partner at Mouro Capital, opined that the growing e-commerce market signified that innovative payment solutions and scalable logistics solutions would become increasingly important in the industry soon and added,
We are pleased to welcome the Series B funding round of byrd, especially as the pandemic has highlighted the need for flexible, digital e-commerce fulfillment solutions. byrd's comprehensive range of services, focus on sustainability and strong brands in its portfolio set the company apart from its competitors, and we look forward to the success that the geographic expansion enabled by this investment will bring.

Manuel Silva Martínez, general partner at Mouro Capital