DoControl raises $10m Series A funding to enhance data safeguard across SaaS applications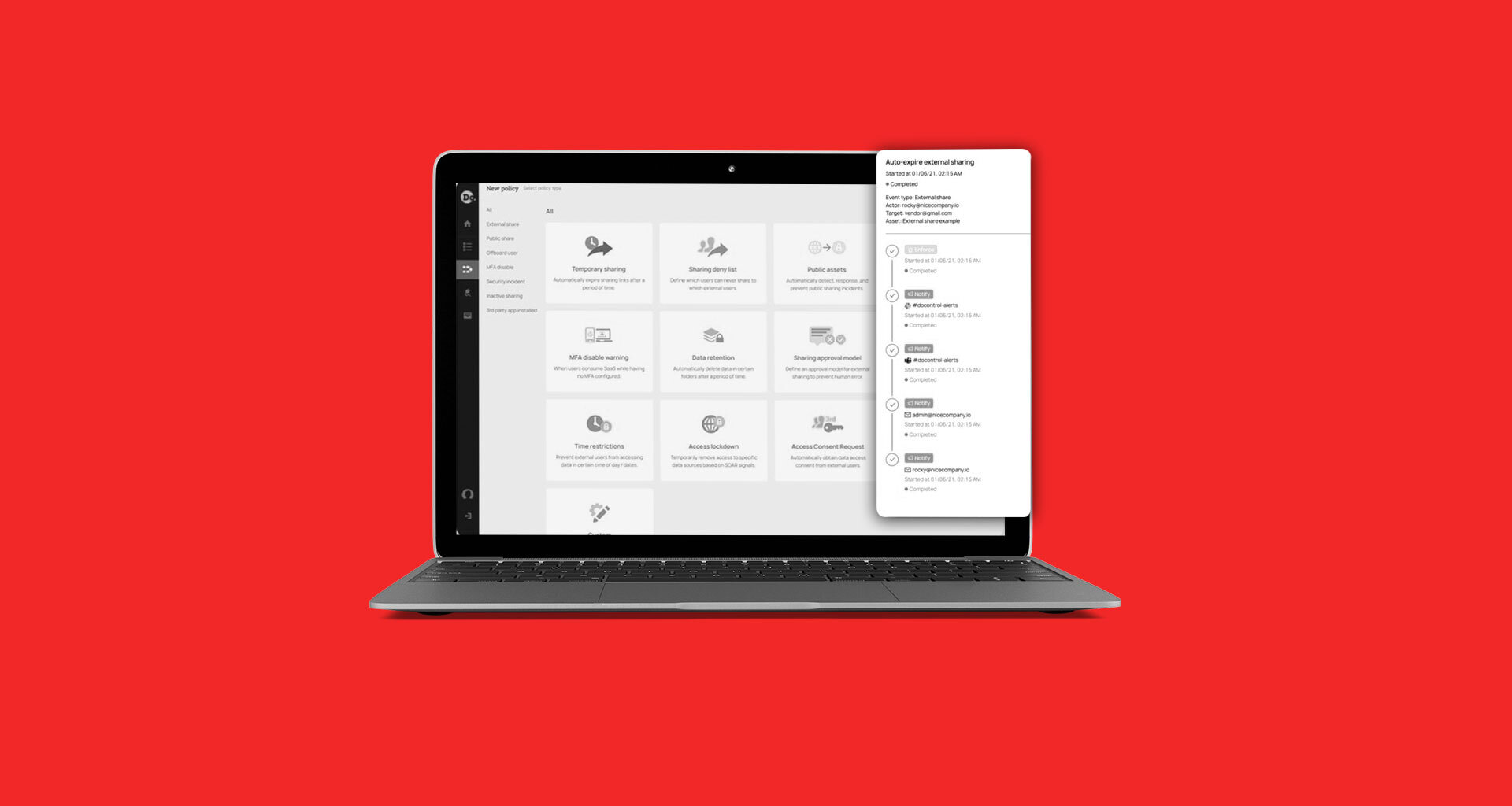 DoControl
---
At a Glance
DoControl, a SaaS security startup, has raised $10million in Series A funding led by RTP Global, backed by Cardumen Capital, StageOne Ventures, and CrowdStrike Falcon fund. The fund shall be aimed at aiding customers in data access monitoring, orchestration, and remediation across giant SaaS applications, such as Google Drive, Microsoft One Drive, Salesforce, and others.
---
Aimed at providing software organizations with automated self-service tools for their SaaS applications to monitor and polish data access, DoControl provides security policy enforcement through a "no-code" system and a bot-enabled service to provide remedies for manual errors, data leakage, or other malicious activities.
DoControl CEO Adam Gavish, drawing from his experience working at Google Cloud, recalled the complexities involved in preventing unauthorized access to data stored in the cloud. Stating that existing security/IT teams had minimal means to restrict access to data from former employees, private accounts, customers, vendors, and even partners, Gavish added that it posed significant risks of data breaches for organizations. This is where, he feels, DoControl stands out.
"DoControl solves one of the most complex operational challenges – monitoring and restricting data access to the wrong personnel without slowing down business enablement. We're giving enterprises an efficient platform to balance this functional equation through automation and frictionless, modern user experience." Gavish states.
Luke Page, a noted RTP Global partner, commented on the investment, clearly impressed with DoControl's remedial measures offered (SaaS security) that affects "every company worldwide". He said,
"We were immediately impressed with the product and engineering background of the founding team and quickly realized this customer-focused team is driven to solve real-world challenges with a differentiated technology that works at scale. With automated security workflows, DoControl makes data access control painless for enterprises of all shapes and sizes to improve security and operational efficiency."
Shawn Henry, president of CrowdStrike Services and chief security officer at CrowdStrike, also expressed his delight in the investment. Hailing DoControl's approach in reducing complexities of security maintenance, compliance, and data access on SaaS applications and platforms, he added that DoControl was doing a brilliant job to balance security and business enablement without compromising its efficiency.