Adobe acquires Frame.io in a $1.275B deal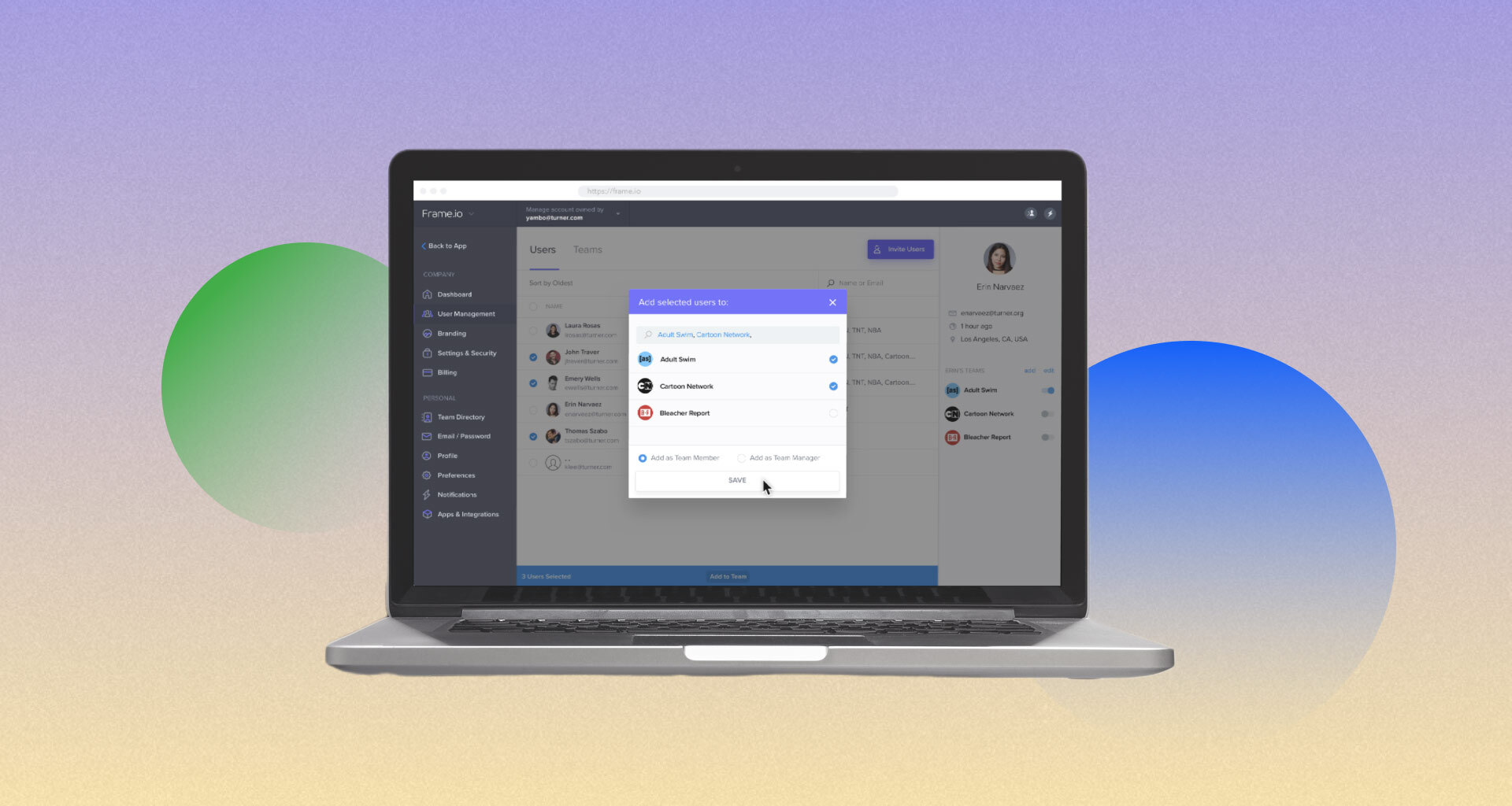 ---
At a Glance
Frame.io, a cloud-based video collaboration tool, will be acquired by Adobe for $1.275B in cash. With this deal, Adobe's creative tools, such as Premiere Pro and After Effects for video editing, will be coupled with Frame.io's review and approval functions.
---
Adobe has announced that it has entered a definitive agreement to acquire Frame.io, a cloud-based video collaboration platform, in a $1.275 billion all-cash deal. Adobe's creative technologies, including the video editing programs Premiere Pro and After Effects, will be combined with Frame.io's review and approval features to create a collaborative platform that will power the video editing process, said Adobe.
Frame.io, based in New York, was founded in 2014 by Emery Wells, the owner of a post-production firm, and John Traver, a techie, to address the workflow issues that filmmakers encounter daily.
Frame.io's platform helps creative professionals expedite the video creation process by centralizing media assets such as dailies, screenplays, storyboards, work-in-progress, and more and providing frame-accurate feedback, comments, annotations, and real-time approvals. In addition, the firm claims that its upload rates are quicker than those of other cloud hosting providers such as Vimeo, Box, Dropbox, and others.
We've entered a new era of connected creativity that is deeply collaborative, and we imagine a world where everyone can participate in the creative process. With this acquisition, we're welcoming an incredible customer-oriented team and adding Frame.io's cloud-native workflow capabilities to make the creative process more collaborative, productive, and efficient to further unleash creativity for all.

Scott Belsky, chief product officer and executive vice president, Creative Cloud
According to Adobe's statement, Emery Wells, the co-founder and CEO of Frame.io, and John Traver, the co-founder of Frame.io, will join Adobe after the deal is closed. Emery, who will report to Scott Belsky, will continue to manage the Frame.io team. The $1.275 billion deal, subject to usual acquisition price modifications, is scheduled to conclude in the fourth quarter of Adobe's fiscal year 2021 and is subject to regulatory clearance and customary closing conditions. Each firm will continue to function independently until the transaction is completed, Adobe added.
Frame.io and Adobe share a vision for the future of video creation and collaboration that brings together Adobe's strength in video creation and production and Frame.io's cloud-native platform. We're excited to join Adobe to continue to drive video innovation for the world's leading media and entertainment companies, agencies, and brands.

Emery Wells, CEO and co-founder of Frame.io
Frame.io has attracted $90 million in venture capital throughout its existence, with a $50 million Series C headed by Insight Partners with Accel, FirstMark, SignalFire, and Shasta Ventures announced in November 2019. In 2015, Accel led the company's seed and Series A rounds.