Skills set to build a SaaS product in 2022
Ride the tide by mastering these skills and build a great SaaS Product!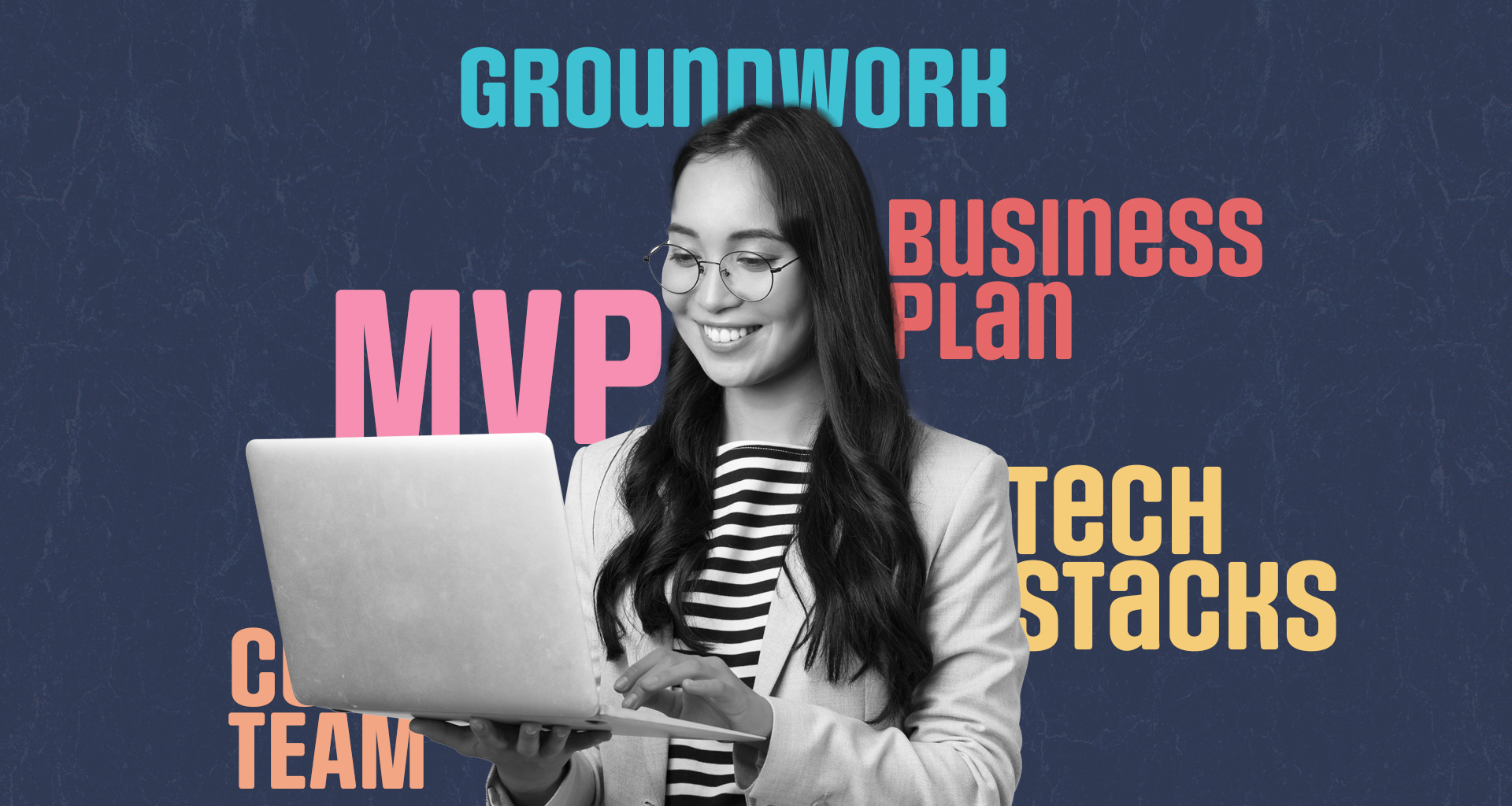 ---
Want to build your own scalable, flexible, secure, customizable, and successful SaaS product in 2022 without having sleepless nights, restless days, and becoming destitute, broke, and utterly stressed out?
If yes, these skills you will need to ride the tide and build your own SaaS product!
Before we get to the fun bit, let us look at what SaaS is and why it has been on the trending technology charts these past few years.
SaaS stands for Software as a Service, also called 'on-demand software that delivers applications on the internet as a service and answers why we need SaaS products in life? A SaaS product is among the best solutions to problems a software developer and a user faces.
It ensures reduced on-premise costs like hardware installations and maintenance and vouches for a simple, secure, scalable, connective, and user-friendly environment.
The SaaS industry has shown significant development in the past few years. It has established five times the growth in the past seven years! It is believed that by the end of 2022, this industry will be worth 172 billion dollars, and in the coming two years, about 80% of the businesses will become cloud-centric; that tells us that SaaS is the next massive thing, or is it already?
Set off your SaaS product development journey on the right foot with this road map:
Get your groundwork right: Analyze the market trends and do your research. Will your product be able to stay in the competition? Will it bring something new and unique to the table? Or will it be a better version of something that already exists? Trends related to SaaS product development include Micro SaaS, Artificial Intelligence, Cyber Security, etc.
Set a firm footing with your business plan: If you want to set out on the journey, you must set out with caution, care, and the will to carry out everything you want. Know your target audience, know what your product will stand for, and deliver. Keep the knowledge of its infrastructure and prioritize its features. Pick out the best features for your SaaS product like multi-tenancy, user login/ logout, user control, flexibility, security, frequent updates, and a systematic billing model.
Stack the right Technology: A SaaS product consists of five main ingredients Frontend (UI/UX), Backend, Database, Cloud, and Queuing System/ Event broker. The quality of these ingredients will be the deciding factor in preparing your SaaS product. Let us look at them one by one:
Front-end Architecture: You can work with Angular, Semantic UI, or Tailwind CSS to build an engaging UI and use React Native framework for mobiles (iOS and Android Development). Fiddle with API Integrations for clean APIs by using Bitly API, Google Fonts API, or GitHub Rest API, to name a few. You can use Python as the primary programming language and many frontend web development frameworks, including Django, Flask, and HTML/CSS.
Back-end Architecture: You can use any programming language you are comfortable with for your SaaS product, from Python, Node.js, MySQL, PostgreSQL, and C# to even JavaScript. To speed up the backend developing process, you can use BaaS (Backend as a Service).
Another convenient back-end web development framework you can use for your SaaS product is Ruby on Rails! With a vast arena of free OS libraries and better functionality, Ruby on Rails makes your journey much more straightforward with fewer lines and efficient code writing. Being highly secure and working on concepts like convention over configuration helps keep your code simple and legible and contributes to a faster web development process.
Efficient Database: Why do you need database design for your SaaS product? The answer is simple, to store all the large data volume on the backend and scale up and down depending on the 'traffic,' use reliable databases like MongoDB, Aurora PostgreSQL, or Amazon RDS.
Cloud/CDN (Content Delivery Network): Choose the right cloud provider, understand their pricing models, and stick to it. Use Google Cloud, AWS, or a pre-configured CDN (Content Delivery Network) to grow your business and proficiently create your product. Flexible licensing, as well as deploymengodisgood
become accessible with cloud-based SaaS.
Queuing system/Event broker: Use RabbitMQ or Kafka for communication, messaging in your application, and handling the website traffic during peak hours.
Structure and efficient team: Find a group of partners who will stick with you through thick and thin. Hire a Project Manager, a Business Analyst, Frontend and Backend developers, and professionals who know web development's design and technical aspects. Your teammates are the ones who will support you through the entire journey, and they are the ones on who you can rely. These knowledgeable developers will help you reach the finish line and have your back! After all, the estimated profitability of SaaS products with a highly engaged workforce is boosted by 21%.
Build your MVP (Minimum Viable Product) and test: This step will help you understand the customers and allow you to comprehend what is next to come. You can collect and analyze feedback, track the market's response to your prototype, and adjust accordingly.
Final product: Now that all the bugs traced during testing are fixed, launch your final product, and let the marketing team work its magic! Let them familiarize themselves with the product and accentuate its assets. Train your sales and customer service team for the future of the product.
Always stay on your toes: After the product is up and running, keep track of the revenue, customer acquisition cost, and customer churn because this will help you set future goals for the development. Keep upgrading your product with new and refreshing features to keep your audience engaged since SaaS products are based on pay-as-you-go models or subscriptions (these billing models ensure a regular, predictable revenue).
How long does it take to build a SaaS product?
Usually, SaaS products take around half a year or one to be made. Frontend and backend development may take close to 50 days (about one and a half months), while iOS and Android development may take around 80 days (about two and a half months).
This time varies depending on your challenges, including striving to meet a Zero downtime deployment, ensuring complete security of all data stored on the cloud, or even creating a productive and reliable team!
Requisite Resources
Many online sources can help you get started with Cloud Computing, UI/UX design, web development in general, or SaaS in particular. Here are a few courses you can learn from:
Paid courses: Udemy courses (Building SaaS App with Flask Course), Coursera
1-month free trial courses: LinkedIn Learning and Future Learn Courses
Free course: Google Digital Garage and Great Learning Course
In conclusion, have hands-on experience with the tools required for the development of your SaaS product, and do not forget to grow, learn, and expand your knowledge because the only true wisdom is in knowing you know nothing, and this thought process will give you the edge over your competitors and help you succeed.