Not competing with the giants; Vimeo travels in its own path to NASDAQ
Leading all-in-one video software provider Vimeo has gone public, entering the Nasdaq market. Their 16-year-old journey has involved numerous ups and downs, meanders, and challenges. From being traditionally seen as an unsuccessful competitor of YouTube, a lot of credit goes to Anjali Sud and her team for landing Vimeo in the situation it is in today.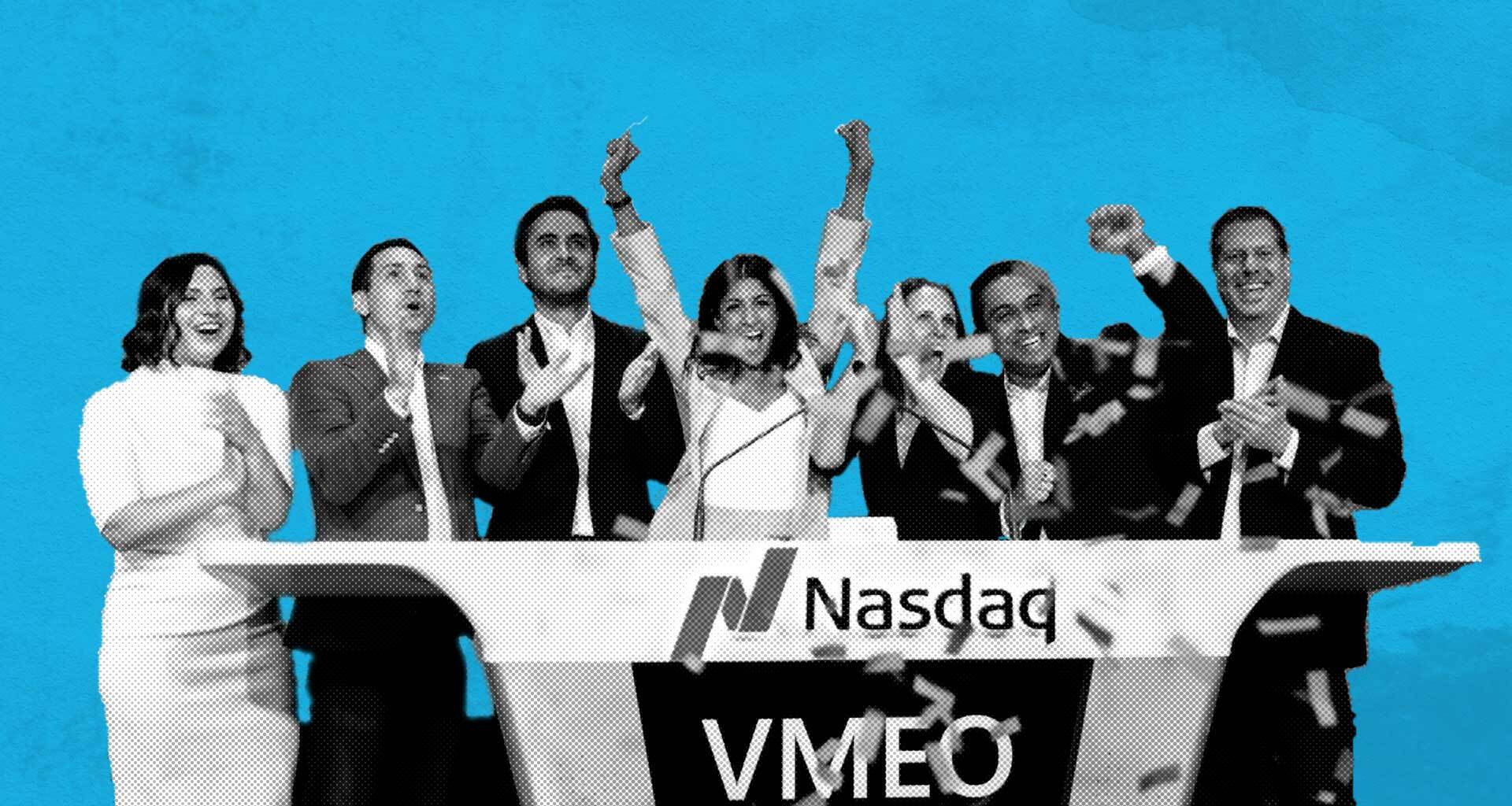 Vimeo
---
Anjali Sud on Tuesday completed the iconic ceremony of ringing the bell at Nasdaq MarketSite.
In case you are wondering who Anjali Sud is and what the bell ringing was about-, Anjali is the CEO of Vimeo Inc. The bell-ringing ceremony marked the event of Vimeo going public.
The 16-year-old Vimeo is a SaaS video platform that provides video-making tools. For businesses. However, it did not start like that. Vimeo's venture was a tale of meanders and challenges. Today, thanks to Anjali's team, the company has moved away from its once-adopted "competing with the giants" strategy and decided to revamp their business model, a move that has given them the reputation of a platform different from any, including YouTube.
Not anymore
Having been in business for 16 years now, Vimeo can tick the checkbox of popularity. However, when it comes to its business, many are still seen questioning, "Isn't Vimeo just like YouTube?" It is, however, very different, or at least became different.
The journey began for Vimeo in 2004, when Jake Lodwick and Zach Klein started the venture as a platform to share short and funny video clips among friends before InterActiveCorp (IAC) acquired it. The IAC acquisition in 2006 had made them do what many still perceive them to be doing today – countering YouTube using curated HD videos.
But for a significant part of their venture, they were doing that and even became the world's largest ad-free online video streaming service. Due to changes and difficulties in competing with giants like YouTube and Netflix, the business declined until Anjali Sud took over as its CEO in 2017. For the past four years, Vimeo has adopted a different strategy; in another direction.
Vimeo now provides businesses tools to shoot and edit videos and publish them anywhere.
In an interview with The Verge, Anjali enunciated how, in her days as the Director of Marketing at Vimeo, she realized that it would be difficult for Vimeo to tussle with content-based competitors like Netflix, weighing the spending potential between the two companies.
However, there was a scope for market in providing videos for communication to businesses and enterprises, apart from the usual filmmakers and videographers, who communicate via videos regularly. And hence, Vimeo leaned towards this angle.
Vimeo and YouTube generate revenue differently too. While YouTube relies on an advertising-based revenue model, the pay goes high when users spend more and more hours on its platform. On the other hand, Vimeo doesn't focus on bagging the tag of an entertainment destination, which YouTube would need. They make money through subscriptions, through enterprises accessing their tools.
Vimeo has kept away from those scouting for competitors to YouTube. Anjali has described this in the best way, laying stress on the business that Vimeo performs today.
"We want our success to be aligned with the success of those creators. We provide a toolset that allows any creator to stand up their Netflix-like service. They own the brand. They can stand up their apps, Amazon, Roku, iOS, websites. They can charge whatever they want. They own the customer. They own the email, and they own the relationship."
During the COVID-19 epidemic, demand for Vimeo's platform, which provides video production, hosting, and marketing capabilities to professionals and companies, increased as more individuals migrated to working and studying remotely.
Growth
Vimeo's sales increased by roughly 57 percent between Q1 2020 and Q1 2021, rising from $57 million to $89.4 million. That's a strong growth rate, but it's not surprising given how much digital video the globe consumed during the COVID-19 outbreak, which might have boosted the company's recent performance.
During the same period, Vimeo's gross profit increased from $38.6 million to $64.5 million, a 67 percent increase. As can be seen from the faster-rising gross profit than sales, Vimeo's gross margins increased from 68 percent to 72 percent in the first quarter of 2021 compared to the first quarter of 2020.
Gains
Vimeo's operational losses decreased from $17.2 million in the first quarter of 2020 to $5.6 million in the first quarter of 2021. That's quite an impressive figure. Even better, Vimeo reported positive net income in the first quarter of this year. That implies it made money in the first quarter of the year, according to GAAP.
The company's "other income" line item helped them. In Q1 2021, Vimeo earned a little more than $10 million from the "sale of [its] retained equity in its previous hardware company." It went from an operational deficit to a net profit as a result.
Going Public
IAC, Vimeo's parent company, arranged a spinoff for Vimeo on Tuesday. A spinoff occurs when a firm forms a new independent company by selling or distributing additional shares of its current firm.
IAC, which has a history of establishing businesses and then spinning them off into new firms, stated last year that it was considering selling its investment in Vimeo.
On their Nasdaq debut on Tuesday, shares of Vimeo (traded as VMEO) were down 9.5 percent.
Vimeo's stock began at $47.15 a share, down from $52.08 on Monday. Since last week, Vimeo has been trading on a when-issued basis. On Tuesday, its shares fell to $44 per share. When-issued trading is a conditional transaction in which a security has been authorized but has not yet been issued.
Irrespective of the pathway that the company undertook, the platform today has over 1.5 million customers. The move was appreciated among the entrepreneurs' community.
I look at the landscape today, and I don't think the world needs five more YouTubes. But especially since the pandemic, every business, every team I've talked to, needs a professional-quality video to be easier so that they can use it to communicate.

Anjali Sud