Managing Employee Engagement Online: 10 Most Useful Tools On The Web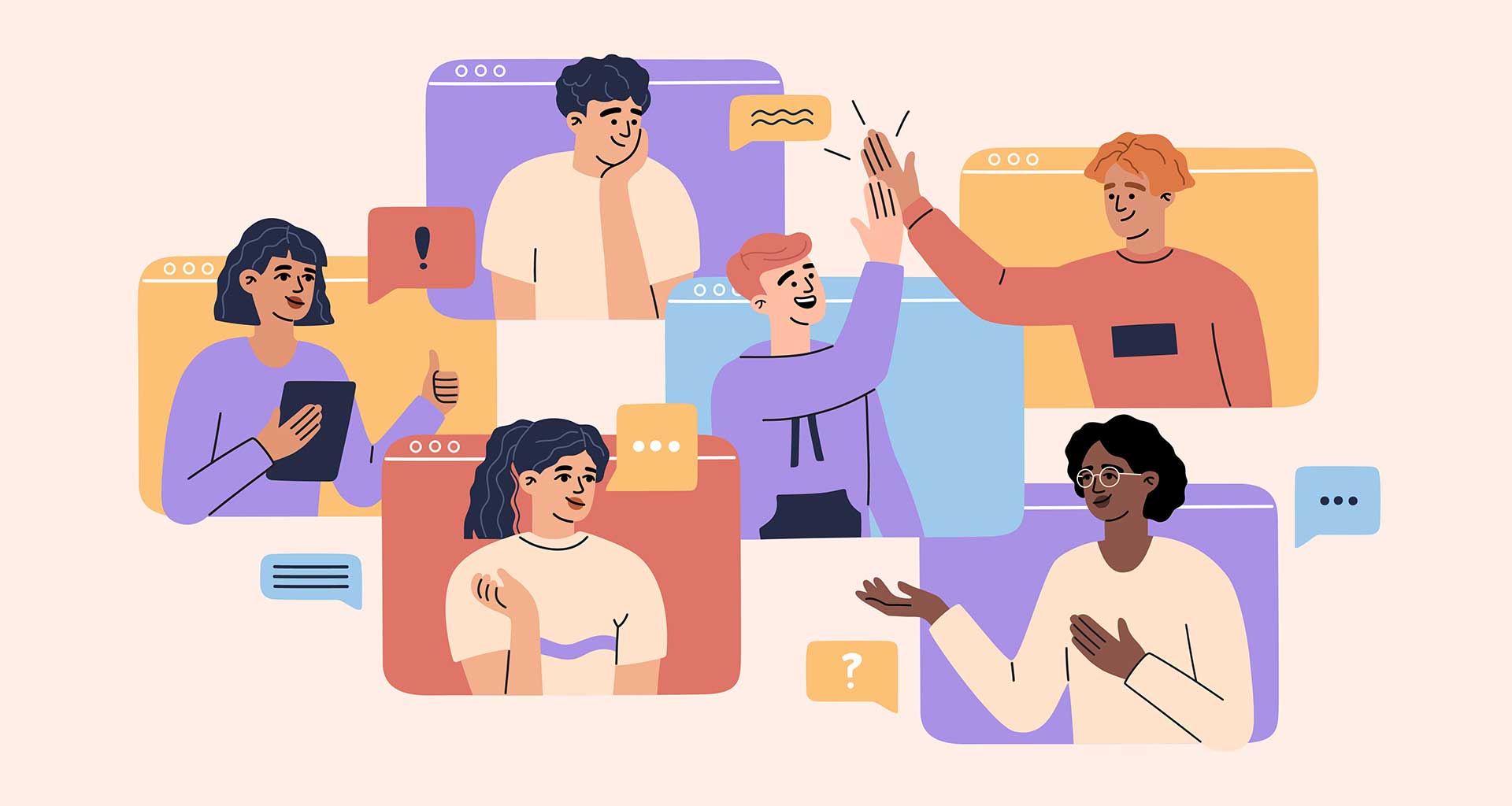 ---
Employee engagement is significant for a business. It's not just about making people more productive in their work. Concentration is vital to keeping your employees onboard in a competitive industry where every business fights to get the best talent.
For example, did you know that 26% of employees consider leaving their job at any moment? They do this because their company doesn't offer them the right conditions and incentives to keep working there. The employees are not engaged and happy, so they look for other places to work.
An engaged team would boost your employee retention but also yield better results. Companies that have engaged and happy staff are more productive.
Knowing this, what are you doing to manage and boost employee engagement?
In this article, you'll learn all about employee engagement, as well as learn about the top 10 tools that every business needs to make its team happy.
What is employee engagement?
Employee engagement is employees' motivation, commitment, and involvement toward the company they work for. This is greatly dependent on how productive and hard-working the employee is. However, it is even more dependent on what the company does to engage the worker.
Many wonders: isn't the salary a good enough incentive to convince people to work?
Yes, the salary is a vital element in the satisfaction and engagement of an employee. Even so, this is just one thing, and plenty of other things can destroy that person's engagement and make them look elsewhere when it comes to working.
For example, did you know that many employees today prefer flexibility over a four-day work week? If the people working at your company feel the same, offering them some flexibility is the best way to engage them and make them happier with their work.
Generally speaking, employee engagement in your company will lead to the following perks:
Higher job satisfaction. An engaged employee is a more satisfied and happy employee. When someone loves what they are doing and shares the same passion for your company's goal, they don't hesitate to put effort into fulfilling it.
Better customer experience. Engaged employees will be friendlier, patient, and eager to make your customers happy. This leads to an improved customer experience, which is essential for the success of companies today.
If you make your team happy, they'll be willing to keep working for you.
Tips that can help you engage your employees
Now that you know how beneficial this can be let's get to the action! Here are some great tools that you can use to manage and boost employee engagement online.
Perkbox for company perks
Perkbox is a must-have for businesses today. This rewards platform will help you create a recognition plan, connect with, and care for your employees. These are the most critical factors that lead toward engagement.
An appreciated employee is a happy and engaged employee. Perkbox has some great tips on company perks that you could use to boost your team's engagement and celebrate their excellent work.
The tool provides companies with over 4,000 perks and different discounts to recognize and reward their teams. Thanks to Perkbox, you can have a harmonized culture and keep your workers happy, motivated, and healthy.
Since it is available online, you and your team can always access it.
Superhuman for keeping your company emails organized
Next on our list is Superhuman, a useful email management tool that will help your company manage its messages. Emails are a big part of work today, especially since more and more businesses are working with remote teams or giving more flexibility to their employees.
Thanks to Superhuman, your team can unclog their inbox from things that waste their time and focus on the important messages. It will also remind you and your team to follow up on important messages and schedule emails. The tool is a great productivity booster and a smart way to streamline communication.
Proofhub for project management
Teams use Proofhub to streamline projects, communication, and deadlines in a single, cloud-based location. This software has amazing scalable features and is highly beneficial for companies of all sizes.
Since the tool is cloud-based, your team can access important information at all times, eliminating errors and missed deadlines and facilitating collaboration. Its features include a Gantt chart tool, calendar view, chats, announcements, discussion portals, custom workflows, etc.
BambooHR for human resource management
The user-friendly interface of BambooHR makes this one of the simplest yet handy tools for employee engagement. BambooHR will simplify the onboarding process and help you keep more people on board.
It gives your HR team the necessary tools to do their job correctly, which, in return, keeps your team happy. Some features in BambooHR include reporting, an applicant tracking system, a centralized employee database, smart reminders, performance and absence management, bonus management, and employee onboarding.
Slack for team communication
During the pandemic, tools like Slack became indispensable in business. Even today, businesses use tools like Slack to help with project collaboration and build stronger professional relationships among their team. Such tools make communication not just possible but very simple and effective.
Among those tools is Slack, a world-famous team collaboration tool with real-time messaging features and many integrations. Slack allows you to split the communication within your company into different channels and move it online. This way, the information is easily accessible to all – and at all times.
In Slack, you can set up meetings, send files, set up bots to synchronize the calendars, send reminders, etc. If you add such a great tool to your team's arsenal, they will be more engaged in their projects.
Toggl for time management
Toggl is another helpful tool that specializes in helping your employees make the most of their time. When your workers can do their work more efficiently and organize their time better, they are bound to feel happier and more engaged.
Teams and companies use Toggl to track how they spend their time. The tool generates reports that show everyone how long it takes to tackle a task, how much each team member needs to finish their work, etc.
Some of the features of Toggl are live time tracking, reporting, and stats, tracking reminders, archiving projects, billable rates, and employee profitability charts. But it can not do web and app usage monitoring and can be done by some of the toggl alternatives.
Todoist for goal setting
Todoist is a highly powerful application designed to help teams and professionals get more organized. Think of it as an advanced to-do list with features such as task management, notes management, collaboration, milestone tracking, file sharing, expense tracking, etc. Todoist also has easily customizable tables that businesses can use to share their goals with the team.
QuizBreaker for virtual happy hours
QuizBreaker is an innovative way to create a fun company culture online. You can use it to invite your employees to virtual happy hours where they'll play quizzes together.
You don't have to do the quizzes manually. You can use many templates and customize them for fun team building and a more engaged workforce.
Kudosnow for social recognition
Social recognition is very important for professionals today. Many business people look for recognition on platforms like LinkedIn or would simply enjoy being praised for their work in front of their friends and family.
If you want to show your staff that you value their work and engage them to work harder, you should use Kudosnow, an employee recognition software. This tool is designed to help you appreciate a job well done and provide customizable rewards to your team.
The best features of Kudosnow include performance management, leaderboard, nominations, mention management, and social recognition.
GoVisually for feedback and approvals
GoVisually is an online proofing tool that allows your creative team to streamline the approval process and deliver their work faster. With this tool, you can invite your employees and clients to look at the project, share suggestions, and approve them.
The best features of GoVisually include the audit trail, markup tools, file sharing capabilities, role-based permissions, task management, and status tracking.
Ready to make your team more engaged?
An engaged team is the best team you can have at your company. If your employees are engaged, they'll be more productive, motivated, and focused on their work. Just imagine what this will do for your company. You'll save a fortune by boosting employee retention, the work will be done more efficiently and faster, and you'll build a fantastic culture where everyone is happy.
Still, employee engagement requires a lot of effort and some investments. Start with these tools – they will make this task easier for you!