How SaaS model is mitigating challenges in accounting system
SaaS firms are predominantly subscription-based, and they require an accounting system that has the experience and infrastructure to handle the needs of a SaaS business model.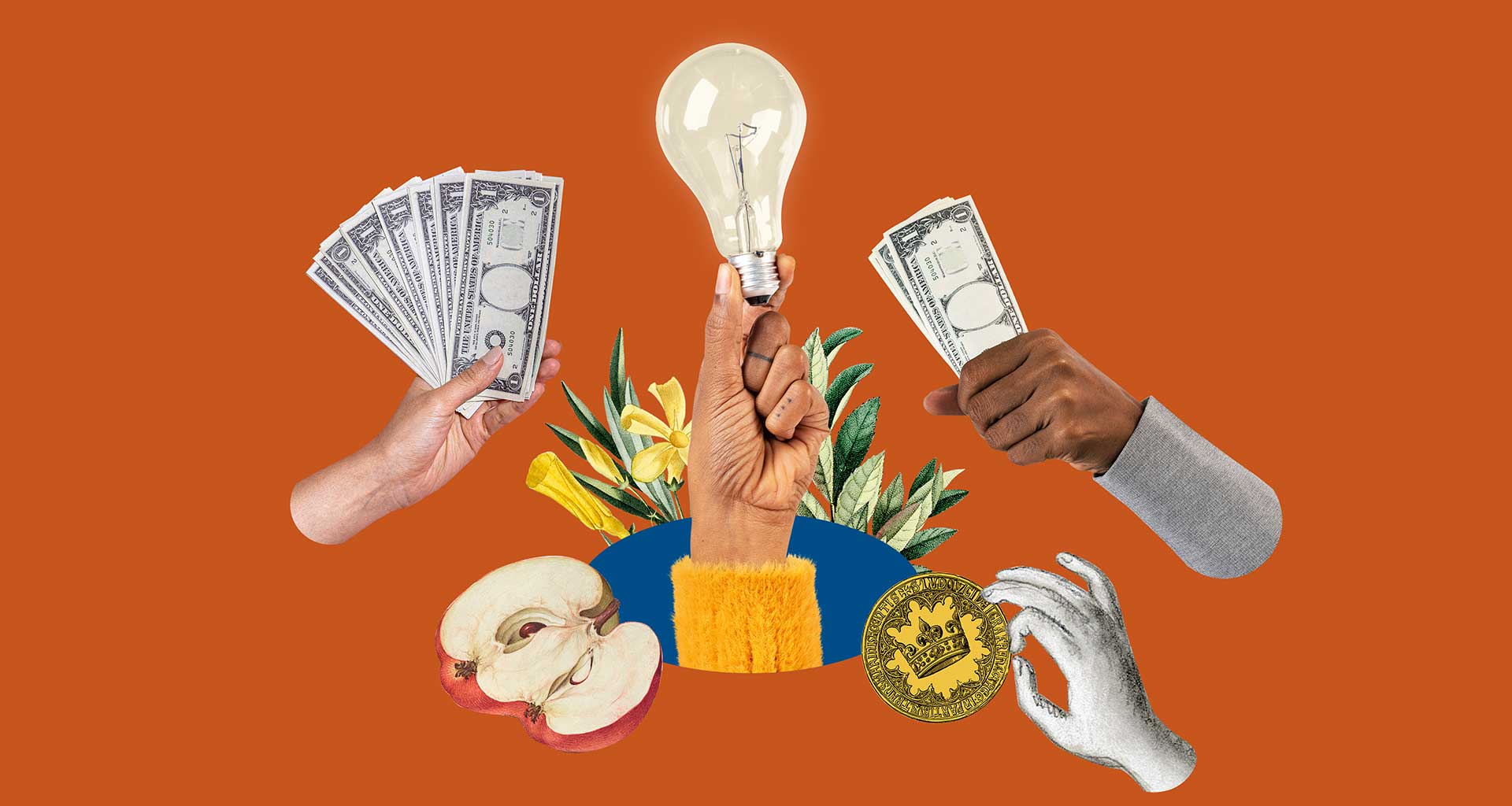 ---
Although software as a service (SaaS) is the fastest-growing software sales model globally, difficulties might arise due to accounting complexity. Numerous challenges are caused by how SaaS suppliers offer their services. Because of the complexity of subscriptions, it might be challenging to accurately apply accounting regulations, sales taxes, contract renewals, commissions, and other factors.
SaaS firms are predominantly subscription-based, and they require an accounting system that has the experience and infrastructure to handle the needs of a SaaS business model.
Many startup entrepreneurs do not prioritize accounting to keep their businesses running. They're more focused on creating a product and developing a world-class team. The sooner entrepreneurs investigate their accounting options, the less stress they will experience in the future.
To guarantee they are correctly reporting, predicting, and adhering to Financial Accounting Standards Board (FASB), International Financial Reporting Standards (IFRS), and applicable tax legislation, finance teams need to understand the specifics of SaaS accounting.
Impact of Covid on the accounting of SMEs?
Most SMEs use a desktop-based traditional manual accounting system for their accounting and compliance needs. They never made it a priority and are still dealing with their accounting and compliance issues. Many questions have been raised about their preparation for critical IT infrastructure, IT capabilities, and, most significantly, their business mentality in such odd and unexpected events as the Covid-19 lockdown.
Due to tax reforms and the current shutdown, SMEs are being pushed to shift their compliance, and accounting needs to the cloud. Accounting, compliance, reporting, and data management have changed dramatically due to GST adoption, with most compliances now using or planning to utilize an online system.
Cloud computing is accelerating small business tax services
Our business provides software as a service (SaaS) and runs on the cloud. We are independent of users' devices and reachable anytime and anywhere. We help customers decrease errors and omissions while boosting productivity with our workflow automation and single-click filing system. To put it another way, it streamlines, automates, and improves the usability of accounting and compliance.
The impact of Covid on the workplace
We swiftly adjusted to the new normal, resulting in increased productivity. People are now able to work from the convenience of their own homes. As a development firm, we'd become accustomed to it.
With the implementation of GST and the evolution of the tax regime, the government and tax authorities are bringing all taxation and compliance systems, including e-assessment, e-invoice, and the new online return structure with instant reconciliation, online and in real-time. With constant revisions and amendments to the law and filing procedures.
SaaS-based solution providers that serve a significant number of businesses are up to date on the new tax system, are adaptable to rapid changes, cost-effective, efficient by decreasing repetitive and manual chores, and controlled input, which reduces the risk of error and omissions.
Furthermore, enterprises are migrating from on-premises desktop applications to cloud-based SaaS solutions.
These on-the-go business solutions are ideal for emergencies like the current pandemic and last-minute tax filing chaos. We see enormous opportunities in this segment.
Enterprise Resource Planning (ERP) solutions are now available as Software as a Service (SaaS) in the cloud. This is considered the best chance for small and medium-sized businesses (SMEs) to benefit from the capabilities of an ERP system without the investment and management costs associated with the on-premise model. This study evaluated SMEs' causes and barriers to adopting SaaS ERP systems using a cross-sectional field study conducted across four case study firms.
The study found few deciding factors for adopting SaaS ERP, such as vendor's reputation, business compatibility, and tech support during the product life cycle. Switching the vendor is a costly option. Firms consider the accounting shift of capital expenditures to operational expenses advantageous. Competitive forces, external factors, data security concerns, and system performance, according to this study, have little effect on adoption decisions. Change management and improving the efficacy of use are challenges, but the software vendor's willingness to work with the customer's needs is a plus.
SaaS Account Challenges
SaaS companies confront additional accounting challenges, even with the robust framework provided by FASB and IFRS guidelines for reporting revenues and expenses. These difficulties can lead to significant financial reporting issues, risk violation with state, federal, and international tax and other rules and regulations, and make it difficult for finance teams to calculate figures like customer lifetime value (CLV).
Let's take a look at some specific SaaS accounting issues.
1. Recognizing revenue at the right time.
Knowing when to recognize income is the most common difficulty for SaaS organizations. The standard revenue recognition rules do not apply because the client never gains control. "FASB standards compel SaaS companies to recognize a large portion of their revenue over the contract term. This is true whether the SaaS provider is paid in full for the service upfront or on a weekly, monthly, or annual subscription basis.
2. Knowing how to maintain a budget.
Many expenses for SaaS providers must be spread out throughout the contract duration or expected client relationship lifespan. Organizations must understand which expenses must be amortized and which can be recognized immediately. The SaaS firm, like sales, must identify certain expenses at specific times.
3. Sales tax collection.
Sales tax management is another significant challenge for SaaS businesses, which commonly employ remote workers and do business in multiple jurisdictions. They are responsible for complying with sales tax laws in states where SaaS enterprises have nexus. Some states require SaaS providers to collect sales taxes on their services, while others do not.
Companies that provide SaaS should be able to recognize revenue
Earned revenue is the monetary value of goods or services that have been delivered or performed. According to the revenue recognition principle of accrual accounting, revenues must be recognized on the income statement in the period in which they are realized and earned, not necessarily when cash is received. Most SaaS companies utilize the accrual accounting approach, which means they record revenue when the sale is made rather than when the money is received.
When should organizations recognize revenue for contracted services, according to ASC 606 and IFRS15? This happens when a firm hands up management of service to the client. The "transfer" occurs in increments over the contract term because SaaS consumers never get control of the service. SaaS suppliers must record revenue from services sold increments throughout the customer's contract.
How Should SaaS Taxes Be Handled?
SaaS providers must have professional accounting knowledge to avoid costly blunders. Taxation is one of the most challenging issues to grasp, and failure to do so can result in severe fines.
Sales taxes and companies that provide SaaS
Because of the lack of physical software and the web-based nature of SaaS companies, determining when to collect sales tax is complex. Some states, such as Arizona and New York, treat SaaS as if it were any other type of software sold in a store or purchased and downloaded and apply sales tax accordingly. Other states, like California and New Jersey, regard SaaS as a non-taxable service. Even more perplexing, some states, like Illinois and the city of Chicago, do not require SaaS providers to collect sales taxes, although localities inside those jurisdictions do.
To make matters even more complicated, SaaS companies that operate in many jurisdictions must follow nexus requirements to determine whether they are required to collect sales taxes. While the core notion of "nexus" is having a "substantial physical presence" in a state, changes in how this idea is interpreted have been driven by internet-based commerce.
Out-of-state enterprises that establish a physical link through in-state employees, contractors, affiliates, or other representatives must pay sales taxes in those states, according to "affiliate nexus" rules adopted by some states. Others have enacted "economic nexus" legislation that requires out-of-state businesses to collect sales taxes once they reach a certain revenue threshold or transaction volume in the state.
Because of the nature of SaaS accounting, it necessitates a substantial degree of expertise and insight. Many SaaS companies, unfortunately, still rely on disconnected systems, spreadsheets, and other manual processes. This frequently results in disorganization, oversights, and costly mistakes.
So, what are the best-in-class SaaS firms doing to address these concerns? They're using current financial management and accounting software with integrated, comprehensive accounting and financial capability. Automating tedious operations like sales tax calculations allows SaaS organizations to streamline and optimize their financial management efforts.
The correct software can also provide meticulous financial reporting, allowing SaaS businesses to adhere to state, federal, and international accounting regulations while navigating audits and other financial inspections.
Understanding the accounting laws that regulate SaaS companies is critical, but the rules and regulations that govern SaaS accounting can be confusing. Working with a knowledgeable partner is crucial in this situation.