Cloud + DevOps – Advantages of working together
The use of cloud and DevOps open-source tools has drawn the attention of businesses and developers across the globe for its efficiency and demand in the market. The world is embraced by the cloud and DevOps, which has taken many business projects to the next level. Check this blog to learn more about how the cloud and DevOps add more value to businesses.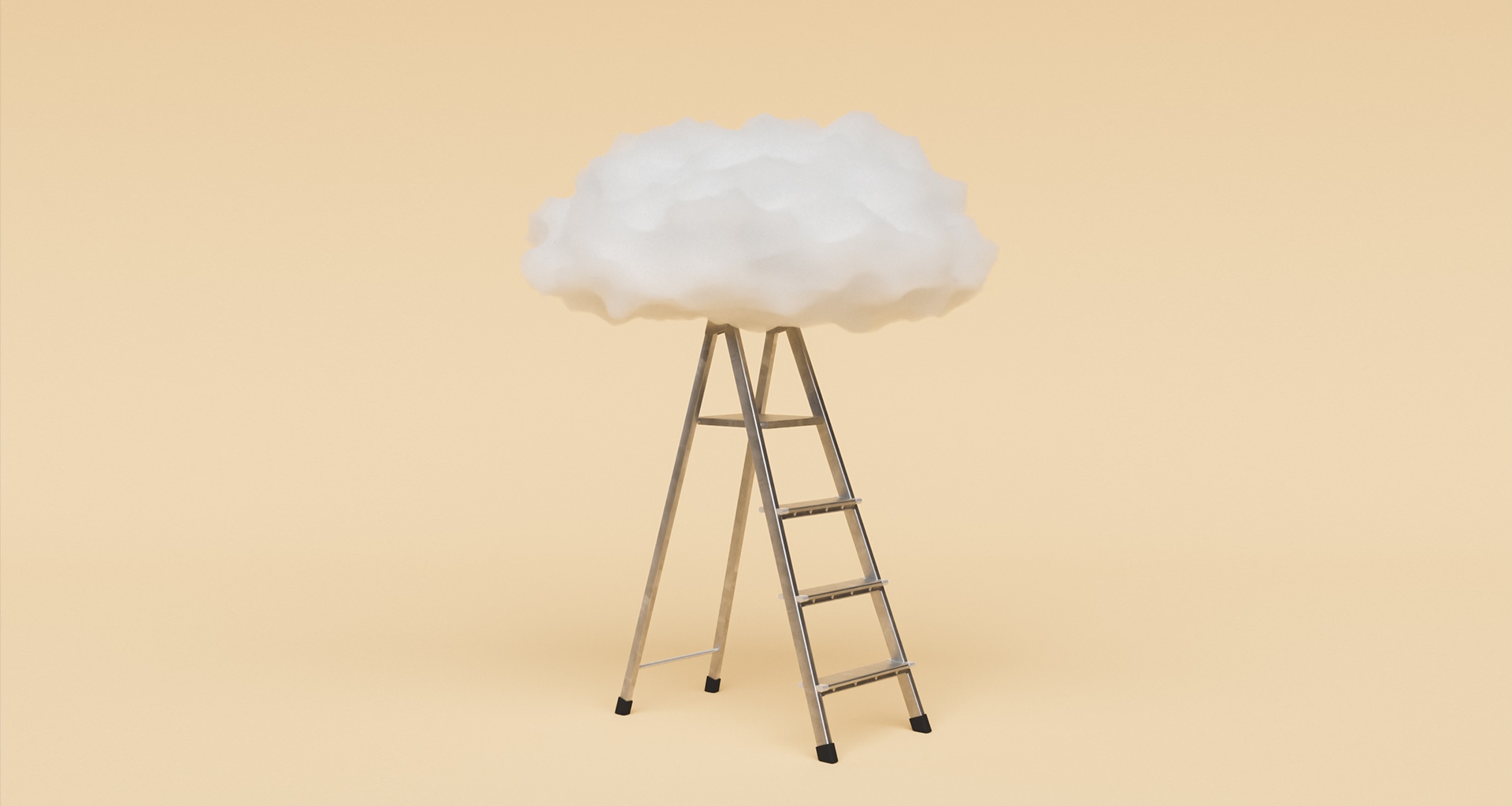 ---
Cloud and DevOps have made businesses, developers, and executives go crazy for their performance and efficiency in building a product. This newfound combination of "tools" will assist businesses in achieving the best results from their projects. The cloud is based on technology and services, whereas DevOps focuses on improving the process. According to a study, the global public cloud computing sector will be worth $495 billion in 2022. Integrating DevOps into the cloud has benefited businesses in solving complex problems.
A world where development and production teams can collaborate in unexpected ways to bring better outcomes to enrich their businesses. The cloud and DevOps are different tools but intertwined to get the best results to quickly automate, develop, and deploy real-time projects for businesses. Through this blog, you can explore these combinations, in short, how these open-source tools of cloud and DevOps help businesses, the advantages of using them, and what to expect in the future.
What is DevOps?
DevOps is utilized as software development and deployment technique. It is considered the best tool for delivering services and applications quickly to customers. Many businesses have shown interest in DevOps to experience a better quality of software products. DevOps support every deployment process to automate and streamline business operations. DevOps tools benefit businesses with agile frameworks, rapid problem resolution, and infrastructure automation options.
What is Cloud Computing?
Cloud computing is storing, managing, and processing data using a network of remote servers hosted on the internet. Businesses no longer need to rely on their data centers. Instead, they can connect with a cloud service provider to rent everything from applications to storage at a low cost. Cloud computing solutions are now widely used by small-to large-scale businesses because they are cost-effective and simple to manage. Cloud computing services have more to offer businesses in the present age when compared to traditional services.
How are open-source tools for the cloud and DevOps helping businesses?
Many businesses are now adopting the cultural shift towards the cloud and DevOps. Complete stack monitoring and configuration management, container builds and orchestration, CI/CD automation, microservice networking, and other open source solutions that help enterprises.
Open Source DevOps Tools:
It's no surprise that Kubernetes is at the top of this year's list of open-source DevOps technologies, given the growing use of microservices and container-based software. Kubernetes are mainly used to orchestrate containers. Kubernetes can automate the maintenance, deployment, and scaling of groups of containers in production rather than releasing microservices periodically. The cloud-native computing platform hosts Kubernetes.
Docker is free software and open-source platform that enables enterprises to design, install, and execute lightweight container-based applications. Binaries, libraries, configuration files, and dependencies are bundled together in containers to run an application. Over the last decade, containers have become increasingly crucial in agile development, with Docker containers leading the way. Docker Engine lays the groundwork, and Docker Hub is a great place to discover and distribute ready-to-use services in the form of containers. Free container auditing tools like Docker Bench or Anchore will help address this container risk.
Microservices are a simple development model but introduce additional infrastructure and architectural challenges. How can businesses ensure that security, encryption, observability, and telemetry policies are uniformly applied across their services? A sidecar proxy is placed next to each container by Service Mesh, simplifying these networking capabilities for the control plane. Istio is an open-source service mesh that has grown in popularity. Istio is built on the Envoy platform, which allows for the use of plugins and extensions. Linkerd and Kuma are two open-source service mesh solutions that businesses can consider.
GitHub is the world's most widely used source control and development collaboration platform. GitHub Actions are YAML files that use GitHub webhooks and are stored in GitHub repositories. GitHub Actions allow software packages on the platform to take input and conduct additional activities. This could help businesses automate some of GitHub's remarkable DevOps processes, such as code reviews, branch management, and continuous integration and delivery.
The DevOps approach focuses on developing better ways to automate and deliver new iterations. One of the goals is to create a faster integration and continuous delivery (CI and CD) workflow. Although GitHub Actions could theoretically replace a CI server in the future, many DevOps organizations still rely on CI tools like Jenkins, CircleCI, TravisCI, and GitLab Community Edition. Jenkins is an open-source automation server that uses hundreds of plugins to automate software development, deployment, and testing.
Open-source cloud management systems use cloud administration in various ways. Still, they all have the same goal: to relieve development and operations teams of the burden of rising cloud complexity through abstraction and automation.
Open Source Cloud Tools:
CloudStack started as an open-source IaaS platform for private and public clouds, but it has now evolved into a complete cloud management platform. The software includes computing orchestration, network as a service, user and account management, resource auditing, and security. It provides resource provisioning, comprehensive service management, and storage options. The software presently supports the most hypervisors of any solution on the market. Oracle VM Server, KVM, Citrix XenServer, VMware, Microsoft Hyper-V, and Xen Cloud Platform (XCP) are the hypervisors supported.
It uses a web interface, command-line tools, or a fully working RESTful API to connect with users. For enterprises wishing to develop hybrid clouds, CloudStack now includes an API compatible with AWS EC2 and S3. AWS is widely used as a public cloud, while CloudStack is frequently utilized as a private cloud. The bottom line is that businesses can use the open-source CloudStack platform to manage their cloud infrastructure. If businesses want to adopt a DIY private cloud-focused approach to cloud administration, CloudStack is a great place to start.
It's impossible to talk about CloudStack without mentioning OpenStack, which is well-known for its native cloud management features. OpenStack, like CloudStack, is an IaaS (infrastructure as a service) private or public cloud. It can manage a large pool of computing, storage, and network resources inside or outside a data center, such as a private or public cloud. Many OpenStack public cloud deployments have slipped behind the top three public cloud providers in terms of features and functions.
One of the possible benefits of adopting OpenStack is its ecosystem, which is a growing industry. OpenStack connects with a wide range of commercial and open-source technologies, making it suitable for heterogeneous infrastructures both within and outside of OpenStack, as well as on public clouds. OpenStack has a larger developer community than CloudStack, which contributes to the base code. Cloud management is handled in the same way as it is in CloudStack. It's all about using native open-source cloud management tools to deploy a multi-cloud deployment from the OpenStack private cloud.
ManageIQ is an open-source hybrid IT management platform that supports public and private clouds and legacy systems. The tools interact with several technologies, including virtual machines, public clouds, and containers, and can manage small and large environments. The ManageIQ tool can be used by businesses to analyze the existing state of their environment, provide self-service to end-users, and enforce compliance rules. Management and monitoring optimize performance and make the most of resources.
Cloudify is an open-source model-driven cloud management solution designed to automate and abstract multi-cloud orchestration. Cloudify is based on TOSCA (Topology and Orchestration Specification for Cloud Applications). A policy creation engine can help businesses focus on the desired state of an application workload.
Businesses can use TOSCA files to represent their workloads, which can then be shared between development and operations teams. These can be managed and deployed to production by the production team. The workloads can then be monitored to verify that they remain within the policies' SLAs.
What are the advantages of using the Cloud and DevOps?
Continuous Service Deployment and Delivery:
The ability of DevOps to improve production cycles is well established. Cloud-based teams typically have a much quicker development cycle, allowing them to deploy new code more frequently and with fewer issues.
Automation is the key to success, regardless of the tools a business decides to include in its team. The Cloud creates an environment that is conducive to automation. With various tools and activities, DevOps teams can manage everything from server management to operating system management, CI/CD pipelines, deployment, report generation, testing, and debugging. This results in a more dependable and robust system, which means fewer jobs waste time and a shorter time to market.
The problem is that, without adequate monitoring measures in place, detecting problems can be challenging. It's an added advantage to host DevOps in the cloud. Cloud service providers are constantly looking for innovative ways to provide a uniform set of tools and services, such as monitoring and reporting, to their customers. Cloud providers also send notifications for their monitoring services, which help businesses spot problems as quickly as feasible.
The Cloud's lightning-fast deployment capabilities are well-known. The only issue is that it takes time to put each one up individually, which is where DevOps comes in. DevOps offers click-to-build technologies that connect to cloud service apps to help automate the process and remove human error.
What can businesses expect in the future from the Cloud and DevOps?
The cloud and DevOps look better when used together to change the game of business operations and achieve better results in the future. It's a good idea for a business to upgrade its hosting platform when moving its programs to the cloud so that new cloud services can be utilized. By automating typical activities, DevOps principles can be used to minimize the complexity and struggle required for maintenance. Software distribution and deployment can be streamlined using on-demand scaling, which reduces the cost of over-provisioning that is frequent in on-premise setups. When these gains are brought together, more time and energy are freed up for innovation and value-added work that boosts customer satisfaction.
Wrapping Up:
The Cloud and DevOps are the best partnerships for businesses to overcome various challenges. Businesses can start implementing DevOps in the cloud to modernize their existing infrastructure without re-coding or re-architecting. They are generating major cultural shifts in businesses and developers, urging them to spend their funds effectively. These two tools continuously prove and add more value to businesses in terms of productivity and application quality. Enterprises willing to reshape their business with cloud and DevOps solutions can get professional support from cloud DevOps consulting services to edge out the competition.
About Author: Madhu Kesavan is the founder & CEO of W2S Solutions, a globally recognized digital transformation company empowering enterprises and governments in their digital journey. With 20+ years in the IT market, he makes his vision for a sustainable future come true by leveraging technology. Connect Madhu on LinkedIn https://www.linkedin.com/in/madhubalankesavan/