14 Best SaaS Tools to Run a Call Center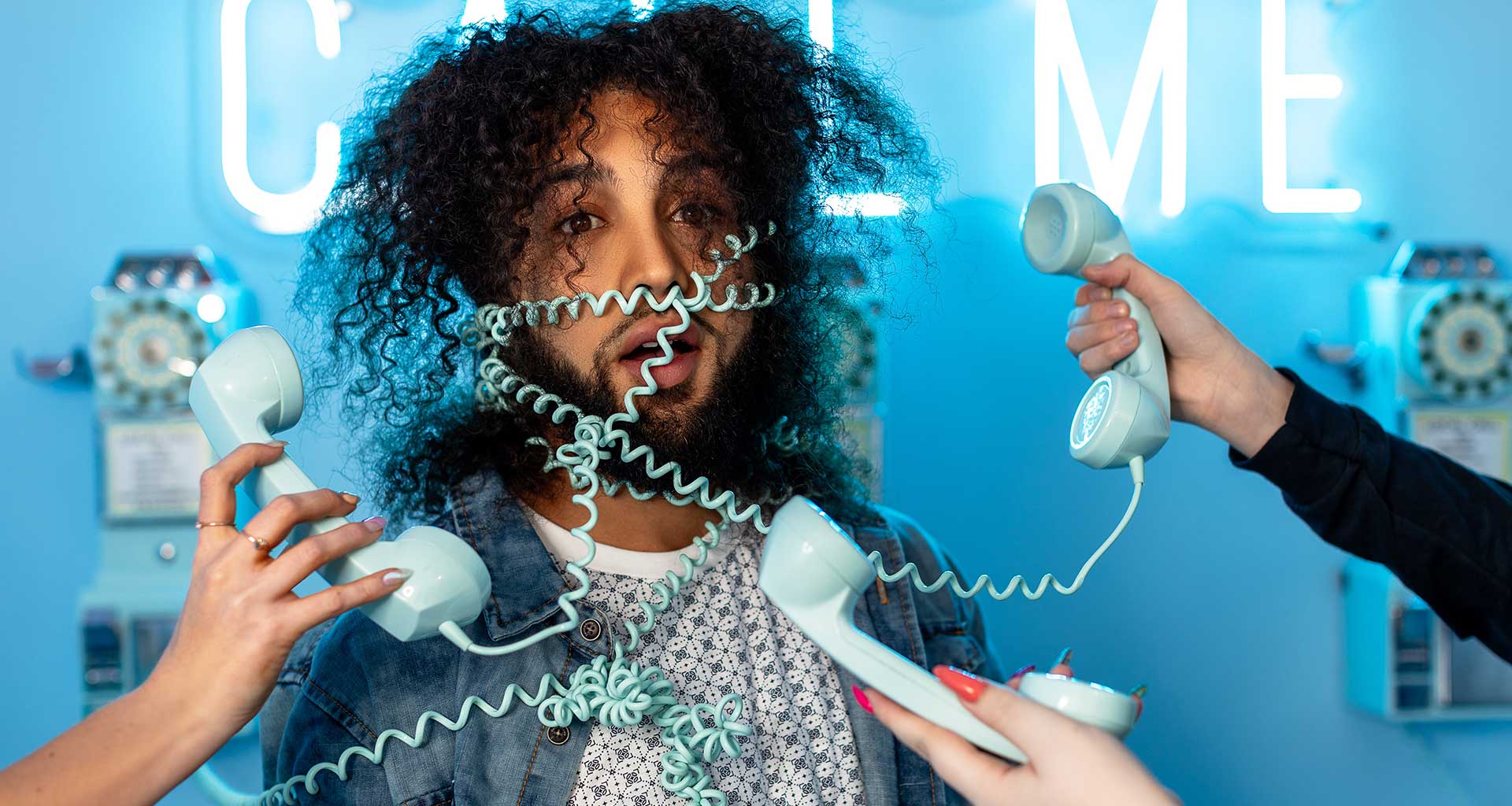 ---
In today's tech-aware time, usage of commercial apps and SaaS apparatuses in our business has been inevitable, as sure as eggs are eggs.
Luckily, no matter the business or service we are into, we have those cutting-edge, feature-rich tools and applications at our service!
Besides, in today's cutthroat era, every tech geek is ready to serve you with loads of features and facilities with their SaaS tools.
In fact, you can find so many SaaS solutions of your interest that choosing the one optimum tool that can match each and every need can be tricky for you.
In light of this, we've highlighted several top-notch Saas tools below that your call center organization and team can value.
But before we get into the specifics, you must write down a brief description of your actual requirements and a method for comparing your selections.
By doing this, you will undoubtedly be able to identify your best option in terms of value for money.
14 must-have SaaS tools to run call centers effectively in 2022
Here is the list of the best call center tools available as a SaaS model.
Time Doctor
Time Doctor is a virtual office software that tracks the overall time spent by an in-house or remote working agent in handling customers.
It complies with top-notch GDPR and HIPAA security to ensure no data is leaked.
With its precise and real-time insights and analytics, it is valuable for managers to track the activities of each agent.
Moreover, it is powered by 24-hour multilingual customer service and gives 99 percent uptime SLA to ensure no stones are left unturned.
CloudTalk
For call center services, CloudTalk is a one-of-a-kind commercial phone system.
It enables the sales team to dial more quickly and close more transactions by automating the dialing process.
Besides, it enables customer care teams to handle more calls with smart routing and IVR and maintain high customer satisfaction.
Access to the web dashboard, native desktop (Windows & Mac), and mobile applications are included with any CloudTalk package (iOS and Android).
It also assists enterprises in maintaining data synchronization by providing native interfaces with CRMs, help desks, shopping carts, Zapier, and APIs.
Recruit CRM
Recruit CRM is operated in 80+ countries and is designed specifically for recruitment agencies keeping their needs and requirements in mind.
It is a go-to tool for recruitment agencies that comprise robust ATS and supports multiple integrations.
Geared with various features such as noting notes, appointments, recording the calls, customized contact pipeline, etc, makes it a super practical tool for the highest customer satisfaction.
Not only this, but it also helps the agent share the social media handles of candidates directly to clients, importing data from Excel and CSV, and submitting candidates now to clients in just two clicks.  
It also supports email integration to help agents send emails to candidates and clients on the go. Recruitment CRM is a perfect tool for call center businesses as it can collect and integrate data from multiple sources.
Scribe How
Scribe How is a powerful tool that helps managers to guide call center executives through a well-recorded training guide and process for newly recruited agents.
It works seamlessly on Chrome, Microsoft Edge, and other web browsers.
It is integrated with most of the knowledge bases, wikis, and tools to keep you all set.
It is powerfully secured to make sure outsiders invade no privacy.
The entire process can be recorded with multiple automated screenshots, which can be edited and customized within clicks!
Moreover, the entire process guide can be shared effortlessly with a single click in various formats.
SalesBlink
SalesBlink is a project management and cold outreach tool that helps to manage various call center projects assigned to the workforce.
To help generate more customer satisfaction and engagement, it sends a personalized engagement with a personal photo and name to enhance the personal touch.
Also, it has a fantastic feature of multi-channel follow-up where agents can take follow-up from various channels such as email, name, and LinkedIn.
Warming up an inbox is no longer a time-consuming activity; it will avoid emails reaching spam and instead get into the customer's inbox.
Hive
Hive is an all-around app for facilitating all services for employees working remotely to managers.
Its time management features include a calendar, recurring tasks, auto-scheduling the meeting, and time-tracking of employee tasks.
The team collaboration segment gives in-app messenger, approval, and proofing of tasks, directly prioritizing the tasks to employees by managers, etc.
Ziwo
Ziwo is a cloud-based communication tool that facilitates straightforward client contact for businesses.
With the help of API-based ready-made CRM plugins from Ziwo, you can handle phone calls, WhatsApp & SMS chats in a single interface.
It provides immediate deployment capabilities for virtual phone numbers in hundreds plus different countries.
You may receive crucial reports with Ziwo's call center software, thanks to its 360-view live KPIs and data.
You can even combine other business-enhancing SaaS tools with just one click to enhance your customer relationships and general customer interactions.
Use the roaming agent tool to easily redirect calls to your mobile device if you're presently traveling or working remotely.
Five9
Five9 is a comprehensive call center system that allows sales and customer support to be managed from a single dashboard.
Everything your company needs to start complete customer care and sales contact center is provided by Five9.
It also has a predictive AI to boost team productivity along with the expected standard features.
As a result, agents who typically handle outgoing calls will be shifted to meet the increased burden in the event of a spike in inbound calls.
This involves several settings and features that are all geared at increasing effectiveness.
This program's adaptive connectivity with several popular CRM platforms works as icing on the cake.
In addition, Five9 is a cloud-based service, making it simple to use without the need for telecommunications equipment.
And the best part?
Pricing is adjusted for demands ranging from small entrepreneurs' needs to bigger corporate fish.
Eway-CRM.com
Eway-CRM is a great tool to effectively manage your sales team and lead them productively to meet the organization's goals.
Its seamless system automatically states the tasks simply by assigning the sales agents their roles.
Managers can efficiently track their employees' activities and assigned tasks to see if they are working as a guide.
Adding to this, it also works on Mac to give a hassle-free experience to the sales representatives.
Eway-CRM is a comprehensive tool to manage the workforce and track their activities. It can serve both an evolving startup to an MNC.
TimeCamp
TimeCamp is nothing less than a savior to those who manage a huge workforce remotely.
It tracks the on-screen time of each employee to help them boost the productivity of the employees.
Productivity tracking features are an add-on to the app that provides insights about employees' work time. Thus, improving the focus.
It is a great tool that compiles the work of managers and customer
teams working remotely from the comfort of their home
Besides, it also automatically facilitates the attendance reports and invoices payable to the team members without any manual task.
TimeCamp is beneficial to managers and managers who want to effectively run the company while not giving much time to guiding team members now and then.
This Time Clock Software provides unlimited user usage with unlimited projects and 30-plus integration modules.
Remote.com
Remote is a great tool to recruit international employees for BPO & Call Center businesses and manage them.
Remote's employer of record (EOR) is the ultimate solution for remotely hiring and managing a call center team. At the same time, it takes care of everything right from onboarding them to paying them according to their country's laws.
Being a centralized platform for all the employees and managers, it manages complex information and tasks such as managing each employee's payroll and assigning tasks to them in a simplified manner.
Its strongest security is GDPR and SOC2 compliant, which ensures that employees' data are safe and secure. It has no leaks, and shared data goes directly from employees to managers.
Supporting round-the-clock customer support makes it a one-of-a-kind tool for managing the international workforce efficiently.
TimeAnalyticssoftware.com
It is a comprehensive timesheet that helps you evaluate the time the employees spend on the assigned tasks.
Its relevant metrics help you to guide the employees according to the targets given to the employees.
Smarter work with the help of Time Analytics Software can help you track the employees' progress in real-time.
Discover essential data such as time utilization rate and a detailed timesheet examination to dive deeper into employee's work analysis.
It also scales the firm's profitability by calculating the metrics and showing the beneficial project against the one that is not worth the time.
Its flexible pricing structure fits all from small-scale to large-scale companies.
It can also evaluate and optimize the overall productivity and drive profits for the business.
Freshworks
In today's tech era, it becomes essential to focus on managing the business and the workforce to grow the business.
Freshworks has various segments under which it can operate smoothly to give better service to both customers and agents.
It automates the entire process and gives a seamless experience to HRs in call centers to manage the workforce.
Performance evaluation of each employee can be done with the help of various metrics and data collected by the tool.
Fyle Hq
Fyle is a new-age spend management platform that enables employees and finance teams to streamline their spend management processes.
Call Center employees can submit expenses through everyday apps such as Gmail, Outlook, Slack, Teams, and more.
Additionally, all expenses are submitted after they have been checked for compliance with policies.
Employees are notified directly within these apps if they violate company policies.
Conclusion
These were some efficient tools a call center managers, HRs. and all the employees can use to run more productively with focus and to scale the business's profit-making ability.
Organizations have different business models, teams, and subordinate channels, and accordingly, one can use the above-given SaaS call center tools.
Currently, most companies run on a work-from-home basis where such tools will bring wonders to the business in terms of profit.