10 Best SaaS Subscription Management Software For Ecommerce Businesses (2022)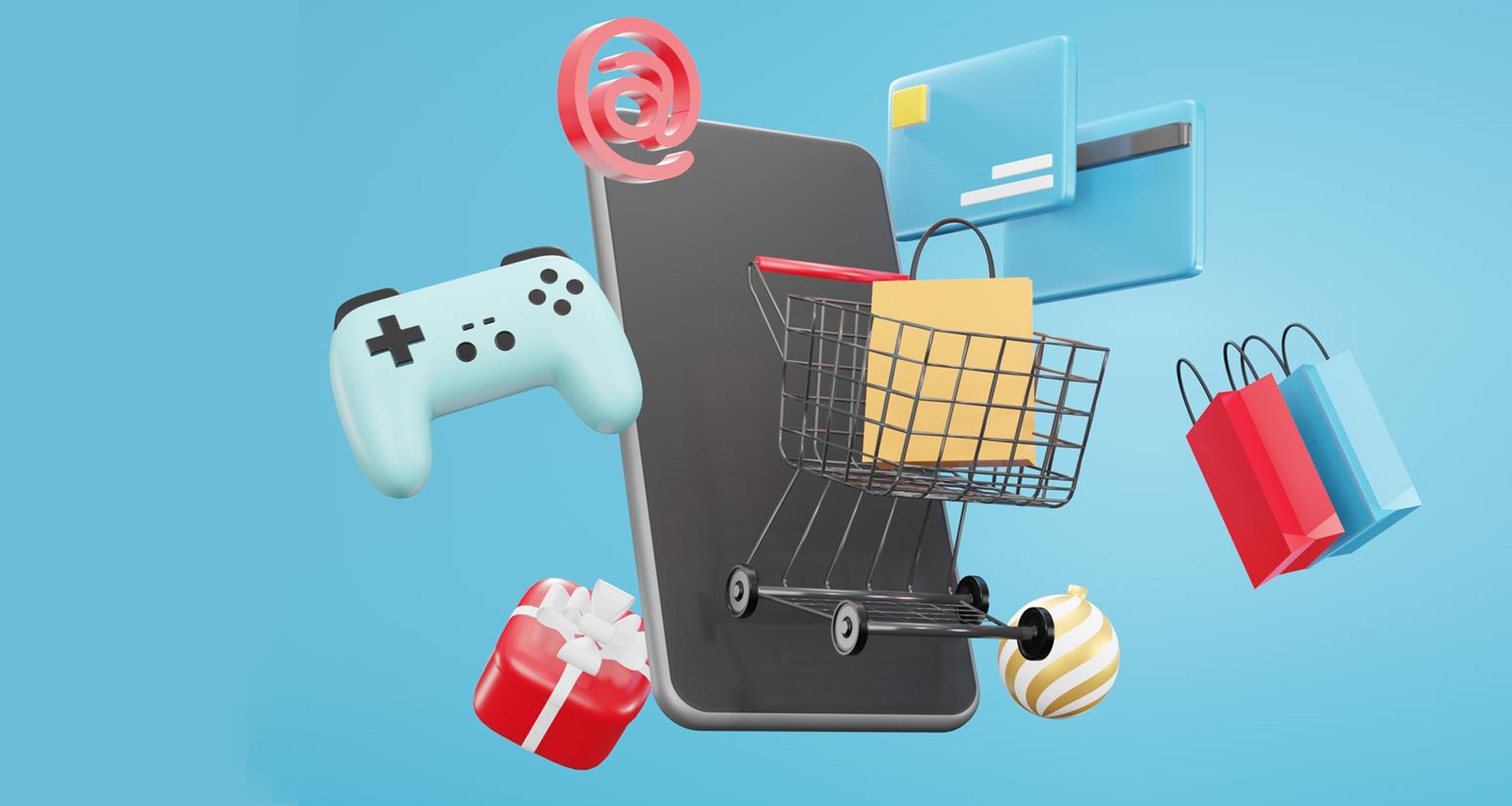 ---
Suppose you're running an e-commerce business and not already offering subscription-based products and services. In that case, you might miss a glaring opportunity to boost revenue and reduce customer churn. The subscription economy has ballooned in the past decade, with almost two-thirds of consumers saying they feel more connected to brands that offer a subscription experience than to those whose products they buy on an ad-hoc basis.
Considering that, it might be the right time to consider incorporating a subscription model into your sales strategy. That might seem like a complex operation, but fortunately, the multiple SaaS subscription management solutions are made a lot easier. Automating recurring payments and managing customer lifecycles, these software solutions take the grind out of subscription management.
But with myriad options available, which one do you opt for? In this article, we'll define what SaaS subscription management means, what you should look for in a subscription management solution, and break down the ten best solutions for managing subscriptions as an e-commerce business.
What is SaaS subscription management software?
SaaS subscription management software is an integrated business solution that helps businesses keep track of all subscription-based purchases, encompassing tools that automate the subscription workflow and manage the lifecycle of recurring payments. Typically, the main functions of subscription management software are:
Managing subscription plans for SaaS, digital or physical products
Managing pricing for subscription packages, including discounts and promotions
Facilitating automatic payments for a range of payment methods
Reporting on sales, revenue, churn, and subscription activity
Managing renewals, cancellations, and any other changes
Managing the customer lifecycle, helping to increase retention and reduce churn
Subscription management shouldn't be confused with recurring billing. However, while the two are often conflated, recurring billing (offered by providers such as GoCardless) is the automated process that allows businesses to receive payment for goods or services at predetermined intervals.
Subscription management solutions, on the other hand (the preferred payment model of SaaS providers), offer greater flexibility for the end consumer; they can choose from multiple subscription models and payment methods, while they're also fully in control of payment and don't need to share confidential information with the business they're buying from.
What to look for in a SaaS subscription management software provider?
Before opting for a subscription management software solution, it helps to know what you should be looking for. Each provider will offer its unique features and functionality, of course, but most will cover the exact fundamental requirements, such as:
Flexible pricing models: check whether a subscription management solution offers a range of pricing models (flat, quantity-based, and tiered pricing, for example), so your subscribers can tailor the way they pay for your goods and services
Customer lifecycle management: a good subscription management software will automate the process of tracking and managing each customer's lifecycle, nudging trial users towards paid plans, managing upgrades, and taking care of renewals
Customizable subscription models: your subscription management software should enable you to create, manage and modify your subscription plans to include a variety of lengths, price points, and payment options to suit your customers
A seamless user experience: your provider should make it easy for customers to self-serve throughout their subscription lifecycle, with a streamlined checkout process and the ability to upgrade, downgrade or amend their subscription effortlessly
The top 10 SaaS subscription management software solutions
1. Chargebee
A fully flexible and comprehensive solution that lets you manage subscriptions at scale, Chargebee is an on-demand recurring billing and subscription management platform that automates subscription billing for SaaS companies, e-commerce stores, and other online businesses.
Key features:
Flexible billing frequencies, encompassing flat fees, pay-as-you-go and fully customized pricing structures
Discounts, coupons, and gift subscription management to optimize conversions
Automated recurring billing workflow via a network of payment gateways and multi-currency support
Smart dunning functionality to recover failed payments and reduce revenue leakage
Optimized checkout and self-service portal
Automated subscription lifecycle management
Why Chargebee? Chargebee is a scalable platform that caters to every growth stage, so it's ideal for rapidly-growing e-commerce and SaaS businesses.
2. Stripe
Already a massive name in the online payment services sector, Stripe is a comprehensive payment provider that describes itself as a "payments infrastructure for the internet." Regarding subscription management, Stripe enables its users to automate metered charging, per-seat pricing, and numerous other payment models.
Key features:
Support for a range of pricing models, including flat fee, usage-based and hybrid models
Built-in support for coupons, free trials, prorations, add-ons, and overages
Automated failed payment emails and an automatic card updater
Third-party integration with Cloud, Android, iOs, web, and SaaS
Support for self-serve and direct sales business models
Online payments in over 135 currencies
Why Stripe? One of the most popular payment solutions, Stripe already boasts some big-name e-commerce clients such as Deliveroo and Asos.
3. Chargify
Described as "subscription management for the relationship economy," Chargify aims to reduce subscriber friction through simple signup forms, easy billing management, and a self-service portal that allows users complete control of their subscriptions. Chargify also has ready-made integrations with several marketing tools, including Xero and MailChimp.
Key features:
Tracks and manages subscriptions throughout the customer lifecycle
Self-service billing portal, which allows users to upgrade/downgrade, review billing history and manage their account information.
Customizable, PCI-compliant signup pages that are responsive to any device
API which seamlessly integrates existing signup or shopping cart processes
Automated email communication using customizable templates
Revenue alerts that trigger real-time emails and in-app notifications
Why Chargify? With its focus on creating a direct and seamless user experience, Chargify is one of the best solutions for boosting conversions.
4. Zuora
Boasting Zoom as an existing client, Zuora Billing is an all-in-one monetization solution that enables businesses to monetize through subscriptions, consumption, or a combination of the two. Branded as a "Subscription Economy," Zuora encompasses a suite of products, including payment management, subscription billing, revenue analytics, and more.
Key features:
35+ pre-built payment gateways
Low-code APIs and SDKs that integrate seamlessly with existing applications and ecosystems
Automated dunning to recover failed payments and increase customer retention
Enables the creation of packages and quotes in any desired currency
Real-time, out-of-the-box metrics, and insights with Zuora Analytics
Why Zuora? Zuora is a highly customizable platform for businesses with in-house development teams, enabling the creation of unique conditional logic and automated tasks.
5. Recharge
Aimed at creating the most seamless buying experience possible, Recharge simplifies subscription management by putting your customers firmly in control. Enabling users to skip, reschedule or swap products as they wish, Recharge's SMS feature even allows subscribers to update their subscriptions by simply replying to a text message.
Key features:
Self-service portal to enable your customers to manage their subscriptions
Simple upsell workflows to increase average order value
SMS and email notifications to alert customers about upcoming charges, failed payments, etc.
Out-of-the-box discount, tax, and shipping solutions
Analytics dashboards, including revenue planning, subscription overview, and industry benchmarks
Integration with e-commerce platforms such as Shopify and BigCommerce
Why Recharge? Regarding optimizing the user experience, Recharge is one of the most customer-friendly subscription management solutions.
6. Billsby
With the rather ingenious motto, "if you can dream it, we can bill it," Billsby is arguably the most flexible subscription management platform you'll find. Supporting unlimited experimentation when it comes to subscription plans, the possibilities are limitless. And by working with Zapier, Billsby can integrate with over 2,000 other platforms.
Key features:
Unlimited subscription models, enabling even the most complex plans
Unlimited payment gateways, currencies, and tax regions
Drop-in checkout to help customers sign up for your products quickly and easily
Self-service subscription management via drop-in account management tools
Over 2,000 integrations are available through Zapier, including MailChimp, Pipedrive, and Shipwire
Retention and promotion tools to help reduce customer churn
Why Billsby? If it's the freedom to experiment with subscription models you're after, Billsby is the solution; every Billsby account supports unlimited products, plans, and cycles.
7. Zoho
While Billsby will support any level of complexity you wish, Zoho Subscriptions is at the other end of the scale; it's not for you if you're looking to test and manage complex pricing structures, but it'll get you up and running with a subscription system in no time if your pricing strategy is pretty simple.
Key features:
Collection of online and offline payments via leading payment gateways
Out-of-the-box integrations with PayPal, Stripe, Worldpay, GoCardless, and many other payment platforms
Automated billing with the help of workflow rules and webhooks
Automated dunning features to recover lost revenue and reduce churn
Self-service portal to help customers view their invoices and make payments
30+ analytics reports, encompassing sales, revenue, churn, and subscription activity
Why Zoho? Not the most flexible subscription management solution, but it's ideal for small businesses looking to get a subscription system up and running quickly.
8. Pabbly
Principally an all-in-one sales and marketing platform, Pabbly also offers an intelligent subscription billing solution. From physical products to memberships and even web hosting services, with Pabbly, you can completely customize the look and feel of the user journey, with multiple checkout page templates to serve different needs.
Key features:
It supports over 35 different payment gateways and seven subscription pricing models
Completely customizable, multi-language checkout pages, including multi-step, pop-up, or embedded checkouts
Dunning management to recover failed payments and decrease churn
Customized analytics reports, including sales, revenue, churn, and subscription activity reporting
API enables seamless integration with existing applications and websites
Inbuilt affiliate management to create, track and grow your affiliate marketing programs
Why Pabbly? The primary advantage of Pabbly is its flexibility over the design of your checkout pages, enabling full customization to boost conversions.
9. Recurly
Powering 50 million active subscribers in over 140 currencies, Recurly is a growth-focused subscription management platform built on a so-called "Intelligent Revenue Optimization Engine," which aims to boost subscriber numbers and reduce churn. Recurly's subscription management tools are flexible and boast some of the best customer support.
Key features:
A variety of billing models, including prepaid, fixed, and quantity-based, all across different billing frequencies
Multiple customer acquisition tools, such as trials, one-time product upsells, gift subscriptions, and promotional offers
Advanced statistical models to reduce churn, increase retention and drive more revenue
Support for over 140 currencies and 18 different languages
Tax compliance requirements are covered through integrations with Vertex and Avalara
Why Recurly? Recurly is a highly flexible and intuitive platform that is focused on growing businesses — and it has an excellent customer support
10. Skio
With the motto, "sell subscriptions without ripping your hair out," Skio is a Shopify-friendly subscription management platform specializing in fast-moving consumer goods (FMCG). They put the fun into subscription management with their quirky marketing, but don't let that fool you: Skio boasts best-in-class analytics and a dazzlingly simple customer experience.
Key features:
One-click native Shopify checkout
Customized subscription box creation through "build-a-box" functionality
Build new features 10x quicker through React, Next.js, and GraphQL
Best-in-class analytics powered by Medium Source integration
Group subscription discounts to boost subscriber numbers and increase retention
Integrations with Klavioy and Zendesk
Why Skio? An excellent option for Shopify users, Skio makes it incredibly easy for customers to manage their subscriptions with passwordless logins and one-click checkouts