10 Affordable SaaS Tech Tools That Will Help You Cut Business Costs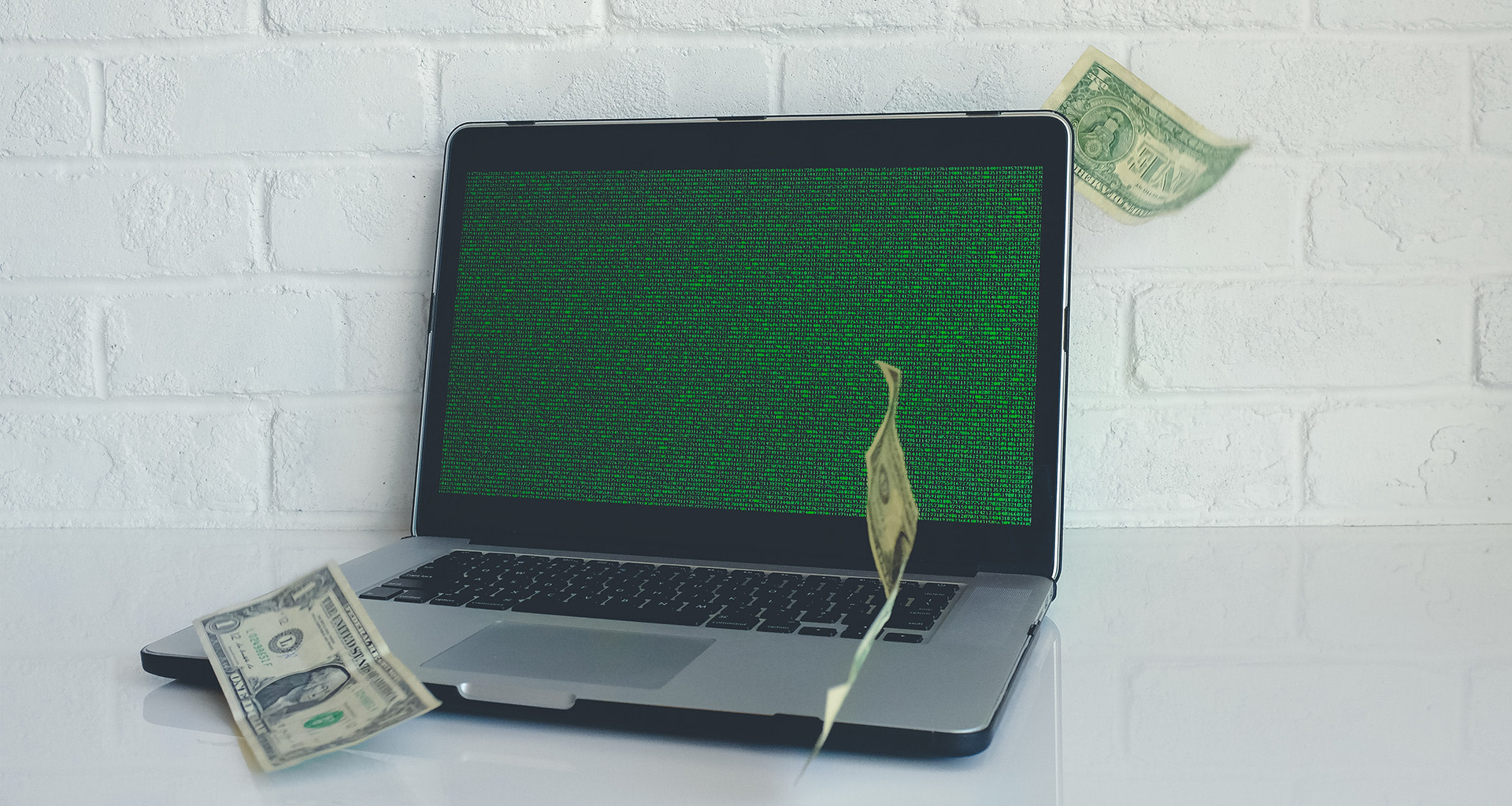 ---
Source
B2B and B2C businesses continue to leverage SaaS productivity tools because of their ease and convenience. As a result, companies look to invest in reliable SaaS tools for accounting, Customer Relationship Management (CRM), travel management, email marketing, marketing automation, and productivity, to mention a few.
About a decade ago, businesses needed licenses to use a software application that limited many small organizations given the high costs involved. However, the arrival of SaaS tools has scrapped that. There are several free and paid tools available in the market now that can have a positive impact on your business.
Even the paid ones come with a pay-as-you-go pricing model where you can cancel your subscription at any time from anywhere. You also don't have to invest large amounts into installing the software at your end, as you can do so with the click of a button.
Startups, small businesses, and medium-sized ones may have financial issues using paid SaaS tools. Do not be discouraged. Many free tools available presently can still positively impact your business and improve it.
This article contains a curated list of top free SaaS tools just for your business.
Nine Affordable SaaS tools
Running a business can be quite tasking as it involves several elements and processes running simultaneously. It's an exhaustive list of responsibilities, from brand awareness and product development to marketing and client retention. However, as tedious as these processes are, lowering expenses and generating profit is the most rigorous.
Are you searching for free SaaS tools that offer several benefits, like ease of installation, more straightforward data conversion, faster updates, lower maintenance, and a good return on investment? Below are carefully researched and efficient SaaS tools for several aspects of your business. They can effectively help you cut costs.
Source
Slack is a SaaS tool for internal communication. And yes, it's free to use. It also has a subscription model starting from $6.67 per month. Communication is the bedrock of organizations. Without proper communication, confusion is bound to happen. On the other hand, if there is effective communication, achieving the goals becomes easy.
Slack is a communication tool available as a mobile app, desktop application, and web service. It is used to send and receive messages, share files, call, etc., within and outside the organization. You can name and organize your channels for projects, clients, or whatever makes sense for you and your company.
Slack also integrates with other applications like Google Drive, Office 365, and over 2,200 more. Other features include:
Collaboration Tools
Access Controls/Permissions
Document Management
Alerts/Notifications
Third-Party Integrations
Search/Filter
File Sharing
API
Quickbooks is a free financial software for businesses. It is a cloud-based accounting solution that assists small businesses in managing their financial aspects like accounting, income, expenses, payroll, and more. It helps you organize your company's finances in one place so you can complete several tasks in fewer steps.
It requires no extra software as you can access all accounts through the online login portal. On-the-go sales receipt capturing, cost monitoring, cash flow management, account balance tracking, time tracking, transaction analysis, purchase order administration, client communications, etc., are all made possible by the native mobile apps for Android and iOS.
With QuickBooks' free and unlimited customer support, help is always just a click away. Other amazing features available on QuickBooks include:
Track income & expenses
Send custom invoices & quotes
Connect your bank
Track VAT
Insights & reports
Manage employees
Multi-currency
Recurring transactions
Track inventory
Track projects & locations
Manage budgets
Hubspot CRM is another free tool available to small businesses. As the name suggests, CRM software is a system for managing your relationships with customers.
CRM software allows you to record communications and information about clients or potential customers. CRM software helps to streamline sales, marketing initiatives, customer support, accounting, and management. The details of a specific client's customer journey are accessible to and editable by multiple parties.
With Hubspot CRM, you can:
Get a real-time view of your entire sales pipeline on a visual dashboard.
Access detailed reports on sales activity, productivity, and individual performance. Then use those insights to track team performance and spot opportunities for growth.
Enjoy unlimited users, data, and up to 1,000,000 contacts with no time limit or expiration date — whether you're a team of 1 or 1,000.
Track customer interactions automatically – whether in an email, across social media, or on a call.
Other features include reporting dashboard, company insights, deal tracking, pipeline management, email tracking, meeting scheduler, and live chat.
Constant Contact is an excellent email marketing tool with a free trial option. Email marketing software is a tool that helps organizations to create and manage their email lists, segment those lists to target email sends, and monitor subscriber responses.
Constant Contact is an email marketing service provider that provides tools for small business owners to manage and develop their online platforms and presence. With constant contact, you can:
Generate your list quickly with landing pages, social media lead ads, and more.
Create professional emails, segment your list and automate your messages to drive more engagement and sales for your business.
Create and monitor social media posts and ads to increase brand awareness, generate leads and promote growth.
Connect with other online tools you're already using to better your business and sell more online faster.
Travelperk
Source
Travelperk are one of the leading travel management software available to businesses presently. At some point in every industry, employees will need to travel, whether it is to meet customers, close deals, or host events. Managing travels manually is draining, especially for travel managers. 
However, travel management software has made the entirety of business travel easy. TravelPerk offers corporate travelers the best rates in the industry and a host of features to simplify every aspect of business travel. Thanks to the software, a comprehensive travel management solution for business travel booking, accommodation, trains, and car rentals, is available on one user-friendly platform.
A free version is available alongside paid upgrades for travel managers looking to take advantage of their full range of features. Travel managers can easily integrate corporate travel policies into automated approval flows in minutes. With variables in place, business travelers can select arrangements according to their personal preferences while maintaining policy compliance.
Poptin is one of the best free lead generation tools. Lead generation software is a time-saving sales and marketing tool that allows businesses to automatically generate more leads and direct them to the right team.
The software is a free lead generation tool for marketers, online agencies, bloggers, and eCommerce websites. It helps to generate more leads & sales, reduce cart abandonment, get more subscribers, or increase lead engagement.
You can easily create website pop-ups and embedded forms using their templates and drag and drop editor, and trigger and target them the way you want (including exit intent, time delay, scroll, pages visited, clicks on the page, target specific pages, countries, days, hours and more). Some other features of Poptin include:
Show your message that no visitors can miss on screen
Let others easily share your content on social media.
Launch a pop-up when a visitor clicks on the teaser
Get client feedback and insights at a single click with Yes/No forms.
It has a drag-and-drop editor
It also integrates with 60+ CRM and email platforms
A/B testing
Monitor insights and real-time performance results.
Asana is a top project management software with free and paid plans. Project management software helps staff members, administrators, and teams manage goals and long-term projects and individual coordinate tasks. They accomplish this via various features to manage workloads, monitor productivity and allocate resources.
Asana helps teams orchestrate their work—from daily jobs to strategic initiatives. With Asana, teams are more confident, move faster, and accomplish more with less—no matter where they are located or how many departments are involved.
In Asana, you can easily track the progress of tasks and get an accurate insight into how you're progressing towards goals. Real-time work reporting reports on project progress in minutes to create visibility for teams and stakeholders. This software integrates with your team's tools, like G Suite, Slack, Microsoft, Chrome, Github, and more.
Freshdesk is a cloud-based customer service software that enables businesses of all sizes to provide excellent customer support. Freshdesk converts requests through email, web, phone, chat, and social into tickets and unifies ticket resolution across channels.
Also, Freshdesk allows you to automate workflows, offer self-service, manage SLAs, and monitor metrics to stay efficient with everything regarding customer support. Freshdesk offers out-of-the-box features like an AI-powered support chatbot, predictive support capabilities, and field service management.
Time doctor
Time doctor is an affordable tool that helps businesses save time and money. It can help reduce the hours needed to complete specific tasks, resulting in savings for the company. Time doctor also offers a variety of reports that can provide detailed information about the time spent on different tasks. This information can then be used to allocate resources within the business best.
If you're looking for a low-cost saas tool to help manage your customer's schedules, you should check out hupport.com. This online scheduling software is incredibly user-friendly and easy to use. You can create custom menus, assign tasks, and track customer progress. Hupport offers many other features, including time zone detection, an online payment option, and a booking page. So if you're looking for powerful saas tools that won't break the bank, then hupport.com is the perfect option.
Conclusion
It's possible to make significant progress in your business while utilizing cost-effective SaaS tools. This article described some best free SaaS tools that'll help your business reduce costs.