The rise of new age CRM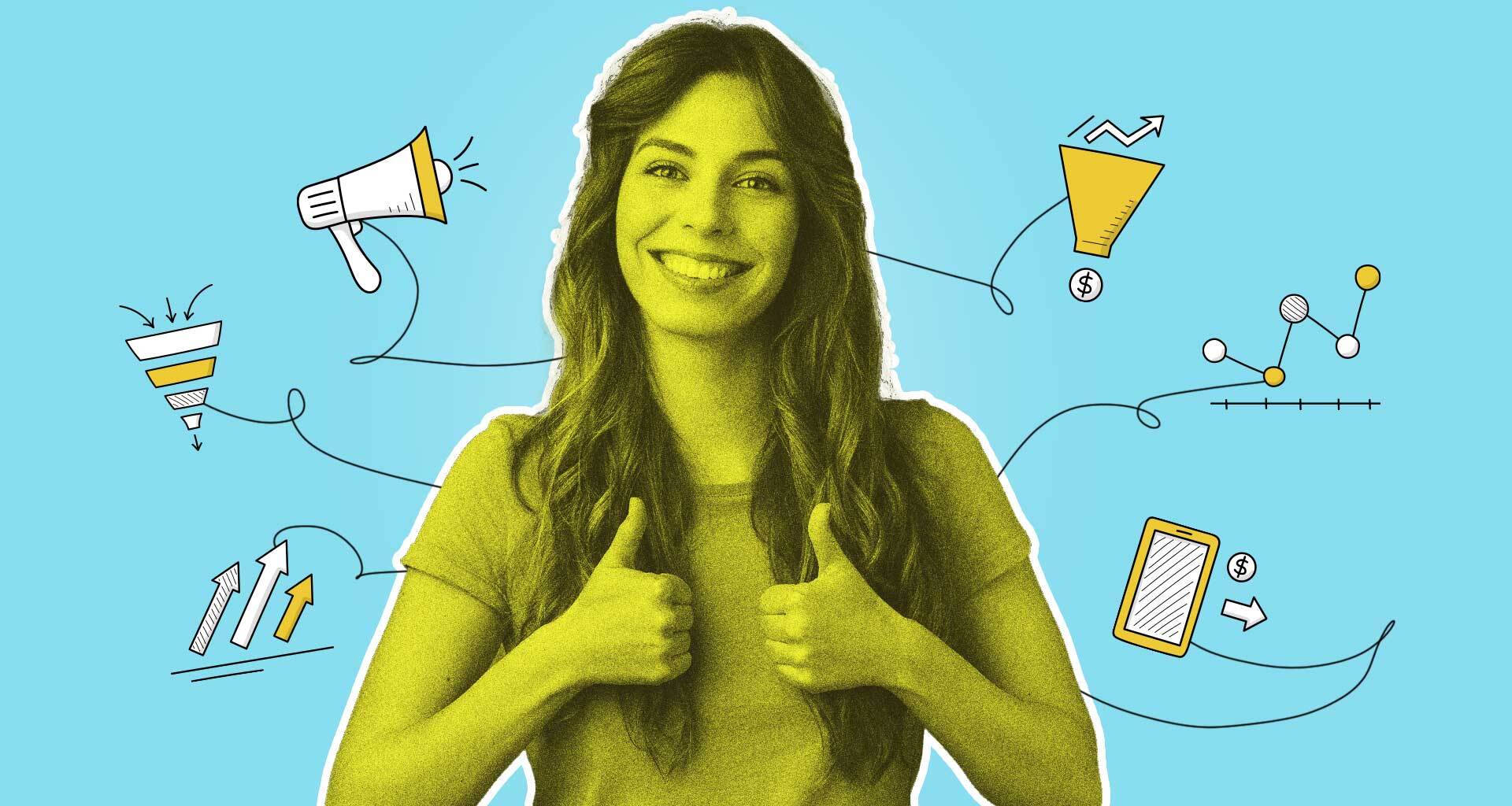 ---
At a Glance
When the world was on the verge of collapsing two years ago in the pandemic, CRM was the only thing that kept and retained customers for many companies. This is a massive accomplishment for a small business working to save the planet from collapsing. Let's take a look at CRM and it's future in this article.
---
What is CRM?
Companies use CRM tool for managing the company's relationships and engagements with customers and potential customers. It's use is to keep track of and manage consumer deals over time, assist in keeping track of sales, follow up on them, and manage the brand's message.
CRM tools provide easy access to data, making it easier to collaborate and increase work productivity. The transparency in how customers have been communicated with, what they've bought, and their billing system makes it simple for the company to give a better customer experience.
"Beyond contact info, CRMs log reps' touchpoints with their prospects, including emails, phone calls, voicemails, and in-person meetings. Some of them offer the ability to track deal stages and reasons for closed-lost and closed-won deals," says Leslie Ye, editor at Hubspot's Sales Blog.
Importance of CRM
Last year Gartner predicted that CRM would become the most successful revenue-generating tool in retail software spending. Having a CRM system helps the company to get a detailed picture of the customers and access all their necessary information in one place. A simple, customizable dashboard that tells you about a client's previous interactions with you, the progress of their orders, any remaining customer support helps to assist the customers better.
CRM is a great tool for businesses to improve customer satisfaction and their revenues and efficiency. It is available in many strategies and applications, and it can customize according to any business needs. Using CRM software is beneficial for almost every business, and it's much preferable to get started utilizing one before it's necessary. Because of the advantages of contemporary technology breakthroughs, it has become a must-have for enterprises.
"The most significant benefit is that it unifies all departments. Therefore, resulting in increased productivity and fewer errors from various departments such as sales, marketing, and aftersales. There are numerous CRM software options available today. But if you want one that contains all of the features that are useful for any size organization, Hubspot CRM is a fantastic choice."

Alex Mastin, CEO, and Founder of Homegrounds
Future of CRM
The future of customer relationship management is secure and growing at a greatly accelerated pace. Increased enterprise use of CRM technology, deeper insights fuelled by developing artificial intelligence, and more sophisticated customer data integration is how CRM is heading in the future. Investing in it lets the company get a single source of customer truth. And also, consistent system for supporting the whole customer lifecycle.
The world of CRM is constantly changing. Consequently, it must do so to keep up with new technology and meet rising client demands. In today's society, digital change is evident, and a new breed of socially connected and educated customers has evolved. Businesses must compete and go above and beyond to provide a fantastic experience on all levels.
Let's take a look at some of the predictions of what the future of CRM will look like,
Adopting conversational design
Businesses may utilize conversational UI to communicate with customers naturally, improve user experience, and earn income. Furthermore, the brand-consumer connection will undergo a significant transformation.
The enhanced conversational design has various advantages, ranging from improved online experiences to increased revenue. However, the most significant changes will occur in consumer-brand interactions and partnerships.
Higher level of integration
CRM integration that works well provides a consistent connection between CRM software and third-party apps. CRM software will gain a holistic view of the customer journey and give even more relevant data if it is coupled with other business systems.
It's integration has proven crucial to many firms' customer-facing parts because of the access to information, automation capabilities, and the opportunity to enhance staff awareness. This can help you get the best shot at increasing sales by attracting and maintaining consumers through effective communication.
Self-service CRM is the key
Self-service CRM is the newest concept in customer relationship management. Bots have become an essential aspect of CRM thanks to the rise of automation. Moreover, Bots now handle the majority of contact management chores, saving time and effort.
Self-service CRM is a robust tool businesses utilize to expand their client base. Customers have access to internet tools to select and choose what they want.
It enables clients to enter the business at any time to obtain the items of their choice. Problems and concerns about anything can arise at any time, regardless of the occasion or time. But also, they can be remedied quickly if you discover a solution.
Summing up
With most firms currently implementing CRM systems, the future is bright. We will see more processes and strategies in the next few years. These tools continuously evolve and become increasingly beneficial for both enterprises and people. It will very certainly grow much more and will be a part of our lives and play a much more significant role in managing our consumer interactions.