The effect of SaaS is changing the workplace landscape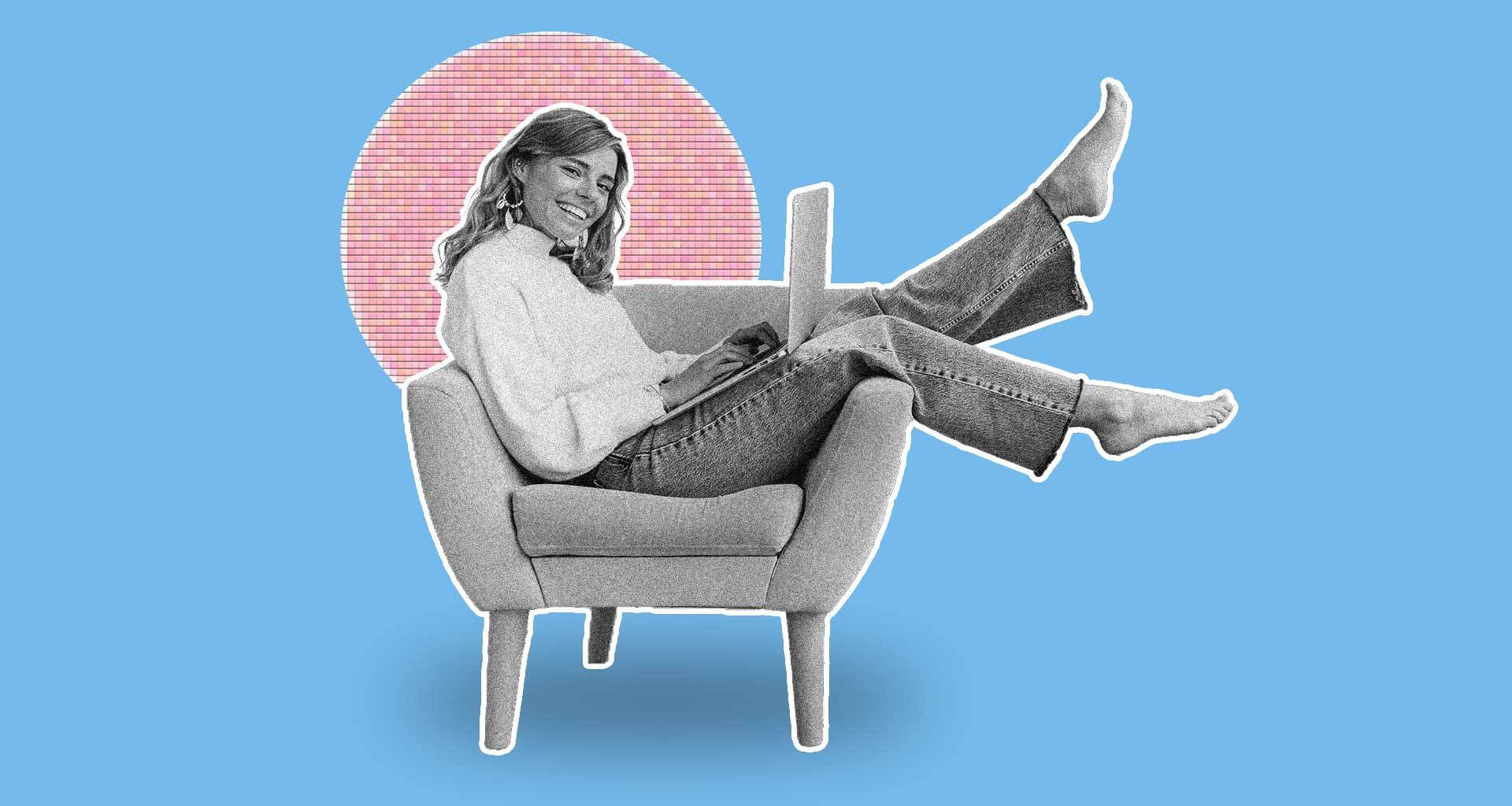 ---
At a Glance
Be it the fun-filled bachelor's/spinster's vibe filled hostel. Be it the brainstorming vibes in a company. And a serenely calming life of an old couple – A SaaS workplace !
---
Everything saw a different perspective in regards to the lifestyle pandemic gave. The anatomy of how businesses function has drastically changed from the number of employees they hire. Now the work culture needs a massive change in how they function to be more feasible to their customers. It is when SaaS throws rope for the rescue of the businesses.
The covid-19 makes a new era in the digital world with high performance on user accessibility and quick data processing using SaaS applications. The SaaS workplace market is stretching out its wings by 18% each year. SaaS intrudes in the healthcare industry with a hike of 20% per year. The global market expects to hike with $220.21 billion at a CAGR of 13.1 % through 2022.
On a crunchy note, businesses or any other industry need SaaS to make things smoother for them. Software as a Service(SaaS), a high-end software license model, allows users to access software as cloud-based external servers. The internet enforces accessibility. In other terms, SaaS would be the new way of distributing and selling software.
SaaS is a software distribution model that boosts businesses with elegance and productivity. The efficient accessibility further makes SaaS the best way for trustworthiness for many business models and companies. It's a widely spiced-up need among businesses for efficiency, user-friendliness, protectiveness, and connectivity.
Do you know this?
Approximately 15,000 SaaS workplaces are available in the United States, with 14 billion customers worldwide, followed by the United Kingdom with 2000 companies and 12 billion customers over the world.
Trend on SaaS 2022 needed for businesses would be,
Centralized Cloud
In 2022, even individuals need a cloud space to manage their personal data. In this case, having a centralized cloud is a major priority for businesses to hop on. A centralized cloud ensures that the data loaded in them are zipped up at the highest level of security. Because we all know companies want to reach their zenith day by day and they don't want to lose their valuable information and suffer on that.
Hence having a centralized cloud is a MUST MUST HAVE for a business to stay calm about the confidential data and focus on money generating departments.
Expansion of buyer strategy
Vendors need to understand and analyze what their target customers need for their customers. 'Your customer's pain point, your money is a generating button.' Hence it is essential that you understand what their pain point is. But, you know, there are a lot of other streams in your business that need your focus. Hence to save up your time and energy, SaaS comes to your rescue.
There are a lot of updated SaaS tools to support your business by understanding your customer's love language A.K.A their need. 
On a crunchy bite, SaaS helps you serve your customers what they exactly need.
Purchase of Modular Software
SaaS merchandisers have long thrived on dealing with products. These packets being customizable over time, the enterprise buyers will emphasize modularity.
Though this technique may appear to be a reasonable short-term strategy for achieving enterprise composability, Groombridge warns that it can lead to a terrain reliant on too many supplier connectors.
The Power of APIs
 Business leaders will keep APIs and interoperability in mind when shopping for SaaS workplace this time. In part, the guests of the epidemic put this technology in the limelight.
Businesses accelerated digital relinquishment as they moved in-person processes to the digital realm, similar to autographs or other paper-grounded tasks.
But what happens if new, unlooked-for problems arise? The need for interoperability through APIs will guide SaaS's opinions, as IT leaders design systems that can gauge and acclimate.
The Secret Talent Tool-SaaS
C- suite members list gift access among their top enterprises for 2022, and SaaS tools could play a part in their response strategy.
High Emergency for Collaborative Software
More than 70 % of the employees are full-time in the USA and work from home culture. Example: Codepen becomes a peak in the SaaS workplace market.
Communion of Artificial Intelligence
At the outset of the current era, all software gets cordial with Artificial Intelligence.
Example: Remove. bg for erasing the background images.
The Salesforce revenue by geography makes 72% from the United States and 28 % to the rest in 2018. To have a genuine knowledge of calculating the profitability of SaaS workplace would range from 70-80%. Out of all the blues, it is clear that SaaS workplace is the don of the business in digital, health, and Medical Industries.
By 2022, the organizations' start-up uses SaaS workplace to enable the operations, with productivity tools taking up the largest share of the overall software budgets for 2022, Report from Spiceworks Ziff Davis.
Let's shoot out the five ways to update the way of working.
1. Job's Another Version
We are often compelled to be workaholics by thinking about high-end tasks to create new results, although the work is obtained from a Robot or a person. But 2021 made everyone experience the brutal reality of a lousy pandemic and need to stop reconsidering the model. The SaaS Business applications and software-powered machines have given an effective remedy for the pandemic. Thanks to the SaaS Application developers, our employers would experience a modest amount of work pressure that we could not handle without them.
With the advancement of technologies such as Artificial Intelligence and Machine Learning, there's a relief for the people who do monotonous work which is replaced by these technologies, and gives relaxation and stays attentiveness in employment and welfare for the organization. Even though the uplift of work makes it productive and well-developed, setting the new region between personal and work life.
2. Need for employers and their managers
In the workstream, a worker needs to know the right time to work, his availability and his nature of work. Despite the worker's actual location, each worker has their home location and a place to work with the needed facilities. Now it's the turn of employers who need to think about the employee's situation and how hard they keep their heads out to make their companies grow.
First, the realization has to occur on distributive work, which has more importance than a person's work, and without the standard working time and break hours, employees need to be given their proper rest and rejoined to work. Second, they should focus on speaking on people instead of speaking about people.
3. Creation of budding distributed Business model
The most brutal truth in how the business works is that the work becomes more distributed. More precisely, if a person gets a job from home, it usually pays. But if all people have the same position from home culture, it would be a different view.
But there is no way we can change or reconstruct. Some companies will be sure of storing in the cloud, others with mobile, and many would be a combination of two. The data will play the leading role. In the future, data-driven decisions can be used as an integrated suite of SaaS business applications and tools.
4. By digitizing eye falls on people's service
In previous years, digitization efforts concentrated on creating applications or smart speakers. At present, digitization gives importance to efficiency. Due to the advancement in data, people can better understand the idea and put effort into work. So, now what makes people successful? How come people have their work efficiency in an organization? We have to think of accurate data and connect it.
5. How to keep accompanied with all
Most organizations are dreadful at changing organizations. The victory was measured at the project level: "on time" and "on budget" are the leading measures.
We have to set into the changes with all phases and adapt to them.
Now, it's time for you to think about how you want to scale up your business. Understand which process in your business needs enhancements, ta-da, there will be a tool for your support from SaaS. Now comment down, what's a lousy task in a company that needs to be automated. We are curious to know from your end. Let's have a discussion going on!!!