The changing face of SaaS businesses since the pandemic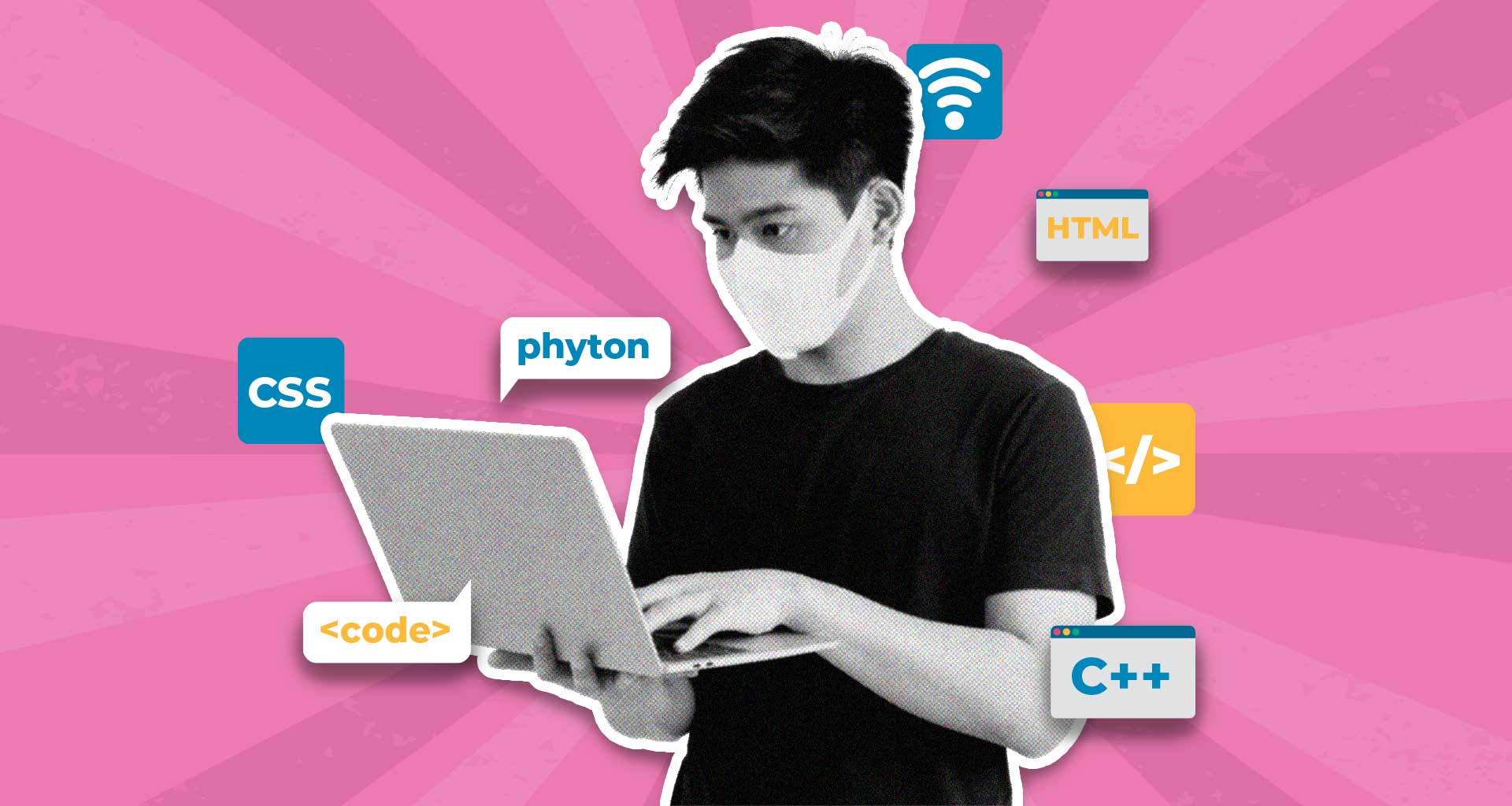 ---
Covid-19 forced millions of enterprises to shut down or scale back their activities. Several people resorted to remote workforces to get around the limits on transportation and social isolation. The remote model's opportunities led to significant growth of SaaS solutions. It was a golden opportunity for companies that provided offline-to-online (O2O) marketing and enablement, enterprise resource planning (ERP), and customer relationship management (CRM).
The pandemic marked a turning point in many respects. According to a recent CII poll, the primary business constraint caused by Covid-19 is a complete stoppage of activities. Several SaaS businesses from India and around the world have recently shown their faith in India's thriving SMB ecosystem and have offered solutions to help them survive and develop.
Given the pedigree and caliber of the IT services industry that launched the SaaS wave, India's SaaS ecosystem has gone a long way since 2014, which should come as no surprise. However, SaaS behemoths like Zoho, Freshworks, ChargeBee, Deskera, CleverTap, Postman, Icertis, Druva, and others have built their empires on worldwide organizations and clients. Now, the post-pandemic spotlight is on Indian small businesses. With SMBs adopting digital technology at the same rate as consumers, the stage is set for SaaS businesses to get into India's large market.
Vertical vs. Horizontal
Vertical SaaS offers cloud computing solutions tailored to a specific sector. Businesses worldwide are increasingly looking for SaaS solutions to address specific industry pain points. Some popular vertical industry sectors are retail, banking, insurance, healthcare, and the automobile industry.
Horizontal SaaS, as opposed to vertical SaaS, provides solutions based on the common needs of all businesses across several industries or sectors.
Comparing the two, we can safely say that vertical SaaS providers will be able to build solutions suited to specific industries as a result of this. Vertical SaaS aims to give a more targeted user base with more business value and better results.
This increasing trend doesn't appear to be slowing down anytime soon. Other technical breakthroughs, such as artificial intelligence (AI), API integrations, blockchain, and mobile SaaS solutions, are helping vertical SaaS companies flourish and dominate their particular markets. As the number of SaaS applications grows year after year, you will undoubtedly see an increase and a new generation of targeted applications.
AI and SaaS.
Artificial Intelligence is increasingly infiltrating our daily lives, including how we live, work, and enjoy ourselves. AI is focused on creating intelligent machines that can accomplish jobs that generally require human intelligence.
Machines or systems with the ability to learn independently can improve previous incarnations, becoming more intelligent and more aware. Siri and Alexa are two examples of voice assistants. Netflix, for example, uses predictive technology to provide recommendations based on the interests, reactions, and behavior of its subscribers. Nest is a learning thermostat that uses behavioral algorithms to learn from your heating and cooling requirements.
Businesses can gain more value from their data, automate and personalize services, boost security, and supplement human capacity when SaaS and AI capabilities are combined. AI-enabled SaaS can help organizations respond more rapidly to consumer requests by speeding up internal procedures and operations.
Machine learning and SaaS.
Machine Learning tools, a subset of Artificial Intelligence, are becoming more common in SaaS applications. The global machine learning industry is expected to expand from $7 billion in 2020 to $30 billion in 2024.
Implementing automated responses in customer service reports and applications, such as AI-powered chat operations, can dramatically improve the user experience. Predictive modeling can reduce the amount of input necessary to execute a task. It will be easier not just to add intelligence to your application but also to automate the onboarding process for SaaS apps.
Employment generation through automation
We estimate that automation will emerge as a job-creation sector in 2020, as digital solutions for enterprises accelerate. The rise of low-code and no-code technology will create new roles. Both offer Citizen Integrators, which are automation solutions for everyday business users.
Citizen Integrators are domain experts with no programming experience who can integrate and enhance corporate programs using tools rather than code. Citizen Integrators are becoming increasingly popular. They are familiar with the business, clients' needs, the subject matter of a business process, and the data requirements. A customer service representative integrating a helpdesk platform with CRM, or a small business owner combining practically everything, are examples of Citizen Integrators. They are the most qualified to determine whether or not a process can be automated and executed successfully.
Many business owners are seeing the importance and necessity to engage in upskilling and reskilling current staff due to the digital acceleration witnessed in 2020. More and more new employment in engineering, cloud computing, and development will emerge as a result of the advent of automation.
Customer satisfaction and retention
Companies have focussed on maintaining and extending their gains after the 2020's SaaS boom, thanks to Covid. With the rise in popularity of subscription services, product marketers must go beyond the initial sale and support the whole customer journey, including customer success and retention. This entails establishing a high level of user adoption and building programs that educate clients about your products and services while fostering long-term connections.
Customer success teams are critical to assisting clients in achieving their business objectives. Customer success can create tailored customer solutions by working closely with sales and marketing teams. By investing time with customers, such as through check-ins, you may assist them in achieving their objectives. It might also be a regular education program for customers on product or service upgrades and problem solutions if they have any issues.
This is unquestionably a long-term time commitment. It's becoming more common in organizations to use consumers as case studies by encouraging them to become champions for their products and services. These are excellent marketing techniques for your sales team to secure new business.
Getting to know new areas
If your SaaS company wants to diversify its revenue streams, a few sub-sectors have a lot of potential. Cloud services provide crucial linkages between medical professionals and their patients, hence SaaS's importance in health care is projected to rise. When EDC surveyed more than 160 software businesses in 2017, only 5% worked on healthcare software. Currently, many industry insiders expect that figure to rise dramatically.
Horizontal SaaS: Scale With Long-Term Revenue
DataLabs by Inc42+ research Opportunities For Horizontal SaaS In India's SMB Market 2020, calculated the aggregate revenue for India-registered organizations of the top 30 horizontal SaaS companies, which account for over 80% of the overall domestic market,
In FY2019, the total revenue of Indian-based horizontal SaaS businesses surpassed $518 million, a 27 percent increase over the previous year. The fact that this is a deal with India-registered firms implies that Indian-origin horizontal SaaS products are gaining traction in the home market and worldwide.
Furthermore, from FY18 to FY19, the median revenue increase for India-registered SaaS businesses was 57 percent, outpacing the 53 percent increase in median expenses. In fact, for the previous two financial years, SaaS businesses have had excellent and sustainable unit economics, allowing them to iterate on products, develop moats, and scale without stretching resources.
Small and medium companies are the essential pillars of a country's economy, as stated many times before. According to others, the ease of doing business and scaling it up in the local community has been crucial to the United States' economic strength. Small and medium-sized enterprises are critical in boosting trade, employment, and economic productivity in non-urban areas in developing countries when corporate influence is limited to a few urban areas.
The lack of knowledge of the value proposition that technology delivers and a lack of digital literacy are the two main reasons behind India's dynamic SMB sector's low formalization quotient. As a result, Indian SaaS businesses have traditionally relied on outside geographies to attract high LTV (long-term value) clientele. But, in the wake of the epidemic and other structural changes in the last two years, such as the GST and demonetization, SMB owners have been forced to overcome their aversion to SaaS and other ICT solutions.
The business opportunity in the horizontal SaaS industry has a very high ceiling, thanks to its large addressable market and even more significant utility. Horizontal SaaS companies' financial performance is also more sound and long-term than other startups in digital industries like e-commerce and fintech. With VCs similarly cutting their pockets, financing will flow primarily to sectors and businesses with the best long-term survival chances and superior short-term unit economics. In a post-Covid world, if horizontal SaaS entrepreneurs can break into the SMB market, we expect the industry to grow tremendously over the next five years, with potential market size of $8.7 billion by 2025.