The Effect of Digitalisation Upon European Countries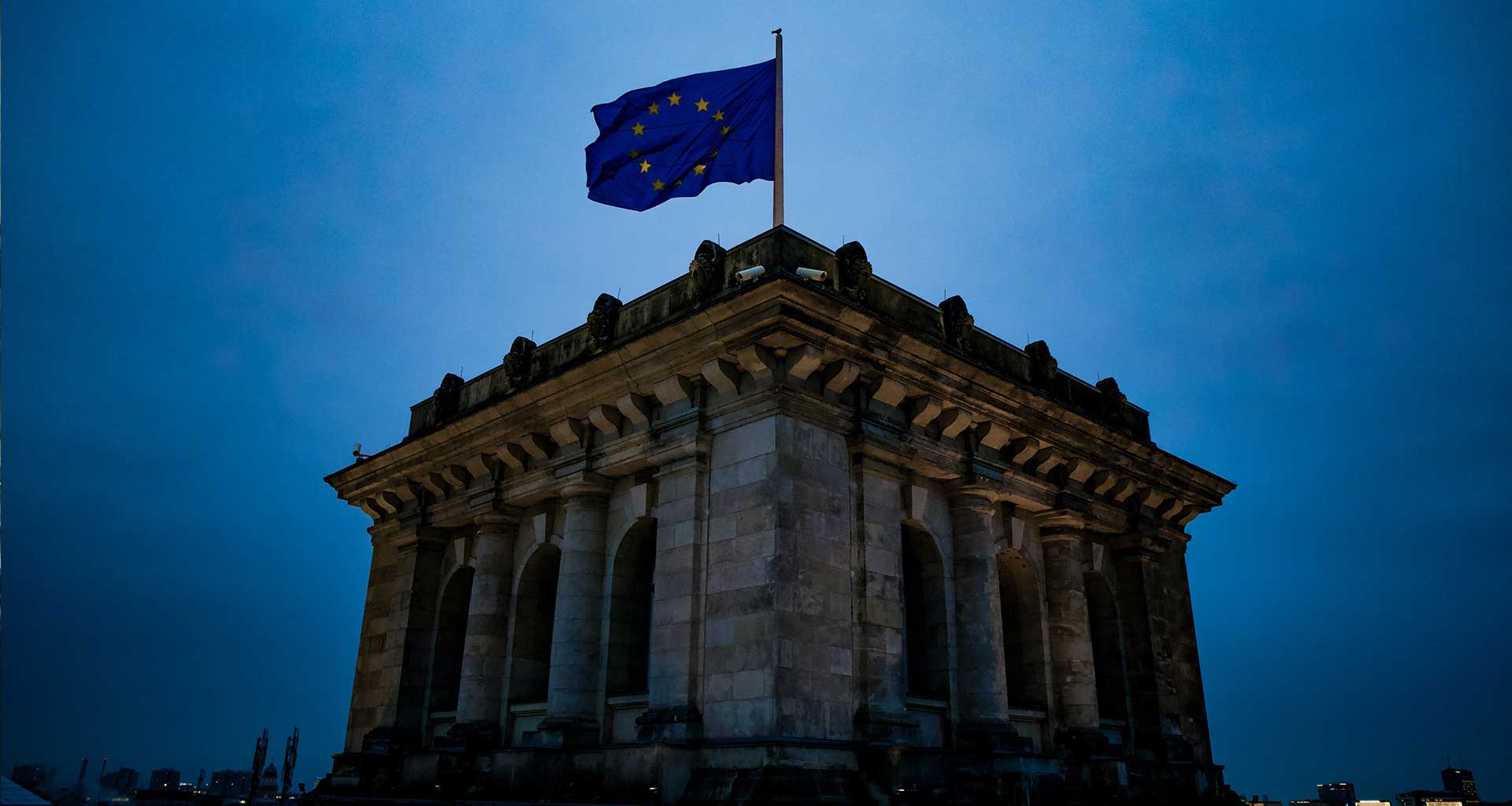 ---
At a Glance
Europe is at a crossroads, with significant strategic and investment decisions determining the course for the future years. The Commission reaffirmed its commitment to playing an active role in the digital revolution in its new strategy, Shaping Europe's Digital Future, released in February 2020. The European Commission has made investments that promote digital transformation a top priority as the EU entered a new Multiannual Financial Framework (MFF) period in 2021. Together, these funds and programs will enhance the digital standard of the Union's Member States. Addressing digital gaps within and between them and preparing European countries for the next wave of digital transformation. When combined with national support, European financing can function as a spur for the private sector, demonstrating the value of investing in digital. Combining different public funding sources with private investment could provide the necessary resources for large-scale, European-wide digital initiatives to implement successfully.
Policies and interventions that promote digital transformation can thus catalyze recovery, growth, and increased global competitiveness. While the social and economic consequences of the crisis must be addressed in all cases. Regions that act sooner may recover faster and more effectively by establishing leadership in digital value chains. This article will assist you in gaining a better understanding of how digitization will affect European Countries and their actual potential. So, let's get this party started. So, how about it?
---
Europe's economy and society are in shape by emerging technology.
A diverse set of technologies fuels the digital transformation and it ranges from commonplace items like cellphones and computers. As well as the infrastructure and connectivity that supports them, to cutting-edge solutions that blur the lines between technology fields. Likewise, open up previously unimaginable possibilities for what machines and humans can accomplish together. In the following years and decades, this new set of technologies will mature to the point that they can use scale and transform our daily lives when combined fundamentally.
Enabling technologies and infrastructure and high-impact, applied technologies bundled together for Europe's digital transformation.
The underlying technology groupings, structures, or models that enable transformational digital applications enable technologies and infrastructure. They can include general-purpose technologies like artificial intelligence (AI), big data analytics, and high-performance computing. They can support a wide range of applications across most sectors of the economy and society by providing the digital infrastructure for other high-impact applications, such as platforms and cloud.
High-impact, applied technologies are technological applications that can alter a given sector, area, or function. They use one or more technologies to create tangible value, and they may overlap with enabling technologies and each other to some extent.
HPC and upcoming quantum computing have a significant economic impact. As enablers of other disruptive technology applications and a significant societal impact by giving unparalleled processing capacity to solve complicated issues. However, they are not without risk: quantum computing, which is still in its early stages of research. This might render all present cybersecurity outdated, with far-reaching ramifications for sovereignty and security. Cloud computing, digital platforms, and related infrastructure technologies have already impacted technology business paradigms.
They have a global 'winner takes all' dynamic and are currently dominated by foreign corporations. As such technologies mature and continue to disrupt existing industries, establishing local leadership in those areas. It would have a significant economic, strategic, and security impact. For example, to prevent EU sensitive data from being hosted abroad or to ensure that EU sensitive data is not hosted abroad.
Digital technologies' potential in European Countries
By 2030, the EU's incremental GDP contribution from new digital technologies might total €2.2 trillion, representing a 14.1% increase over 2017. This figure represents the net effect of disruptive digital technologies, taking into account both positive and negative growth consequences. The positive economic impact of productivity improvements, increased economic activity, and spillover effects surpass implementation costs. Hence, negative externalities like higher unemployment costs in the base scenario simulation.
The simulation also demonstrates that early, effective attempts to improve a region's or state's technological maturity can yield large economic benefits.
In a modeled scenario in which the EU-28 Member States enhance their technological readiness18 by 10% by 2023 compared to the baseline scenario. The cumulative incremental growth effect by 2030 is 3.3 percentage points (an additional 17.4 percent GDP by 2030, versus 14.1 percent in the base scenario). Early initiatives can also assist bridge the technical divide between more and less technologically proficient Member States and areas.
Risks of social effect and inequity
As tasks are taken over or augmented by technology, all workers will be affected. There will be a demand for new skills. Thus new jobs will be created. This will almost certainly necessitate massive educational and reskilling efforts on a scale never seen before.
Furthermore, when productivity rises and new income is created. Consumption in the non-digital economy rises, particularly in local service industries. This spillover impact creates new jobs in traditional sectors, somewhat offsetting the displacement effect.
The ability of the local economy to harness the benefit of technology in general, the workforce's education and skill level, and employees' ability to shift to new, digitally enhanced jobs, determines whether the net effect on employment is positive or negative. To fully realize the potential of new digital technologies, particular policies to encourage their dissemination and adoption requires. However, proactive action to address transition costs that influence citizen welfare, cohesion, and inequality on all levels would be necessary.
The beginning point for digitization.
Europe can use its assets as a large, well-educated industrial bloc to harness new technologies and reap economic and social benefits. However, European countries lag behind other leading regions in some areas. And also, significant inequalities exist within and between the EU Member States. The Commission began addressing this with the Digital Single Market initiative. It is well-positioned to build on its foundation to take the next critical steps into the digital age.
Risks of social effect and inequity
To succeed, European Countries have numerous strengths on which to develop. It boasts a diverse mix of incumbent solid industries; many firms and SMEs are industry leaders, and Europe's start-up culture is becoming increasingly vibrant. It has a knowledge-based economy with high-quality education and research, excellent public services, the world's largest single market area, and a generally predictable regulatory environment. European corporations and researchers are world leaders in several industries, including various digital sector specialties.
In addition, a skills gap is increasing across Europe: between future expectations, the digital labor market, and workers' presentation skills. As well as between workers with and without the appropriate education and skill set.
The European Union's global leadership in digital innovation
The market is worldwide, and the competition is fierce regarding digital solutions. Many digital business models, such as platforms or cloud services, benefit from or demand a critical mass of users and function at a massive scale. They are global 'winner-takes-all' business models, even more than traditional goods and services. To fully realize the benefits of the digital transformation. It is necessary to embrace and implement digital solutions and develop a strong worldwide position in the digital value chain through world-class digital research and companies.
So far, the study has focused on Europe's digital policy.
Recognizing the critical importance of the digital economy and the need for European-level action to strengthen the Union's position on a wide range of digital dimensions. The Commission has proposed an ambitious digital policy aimed at breaking down digital barriers within European Countries and establishing Europe as a world leader in the digital economy since 2015. The Digital Single Market strategy for 2015 organized around three goals.
Consumers and businesses will have easier access to online goods.
The ideal conditions for the growth of digital networks and services.
Maximizing the digital economy's potential for growth.
The goal of the Digital Single Market Strategy is to reduce market fragmentation, increase data flows34, and modernize existing laws for the digital age. The restriction on unreasonable geo-blocking, content portability, the elimination of roaming, and WiFi4EU have aimed to increase consumer access.
Gaps in the Digital Single Market identified.
Despite its achievements, significant gaps must address if the EU is to meet its ambitious goals for the digital economy and society. Identified in a detailed evaluation of the Digital Single Market plan conducted as part of this study. Accelerating market integration and harmonization will remain a top goal, with a strong focus on levelling the playing field. Also, creating a true single market for digital products and services, as well as building on existing policies.
Final Thoughts
Add to that the fact that speed is important. Several high-impact technologies and business concepts have an advantage in the early stages. These advantages have an impact not only on the potential to create productivity growth. But also, on the ability to generate social benefits beyond GDP, such as increased healthy longevity. As a result, actions should be done as soon as possible within the next Commission's term to maximize their impact. There are numerous reasons to be hopeful about Europe's digital transformation potential. Europe's diversity of abilities and ideas, kept together by common ideals and channels for cooperation toward a common purpose, makes it a unique resource. But, what are your thoughts on this?