Emerging Digital Technologies in European Countries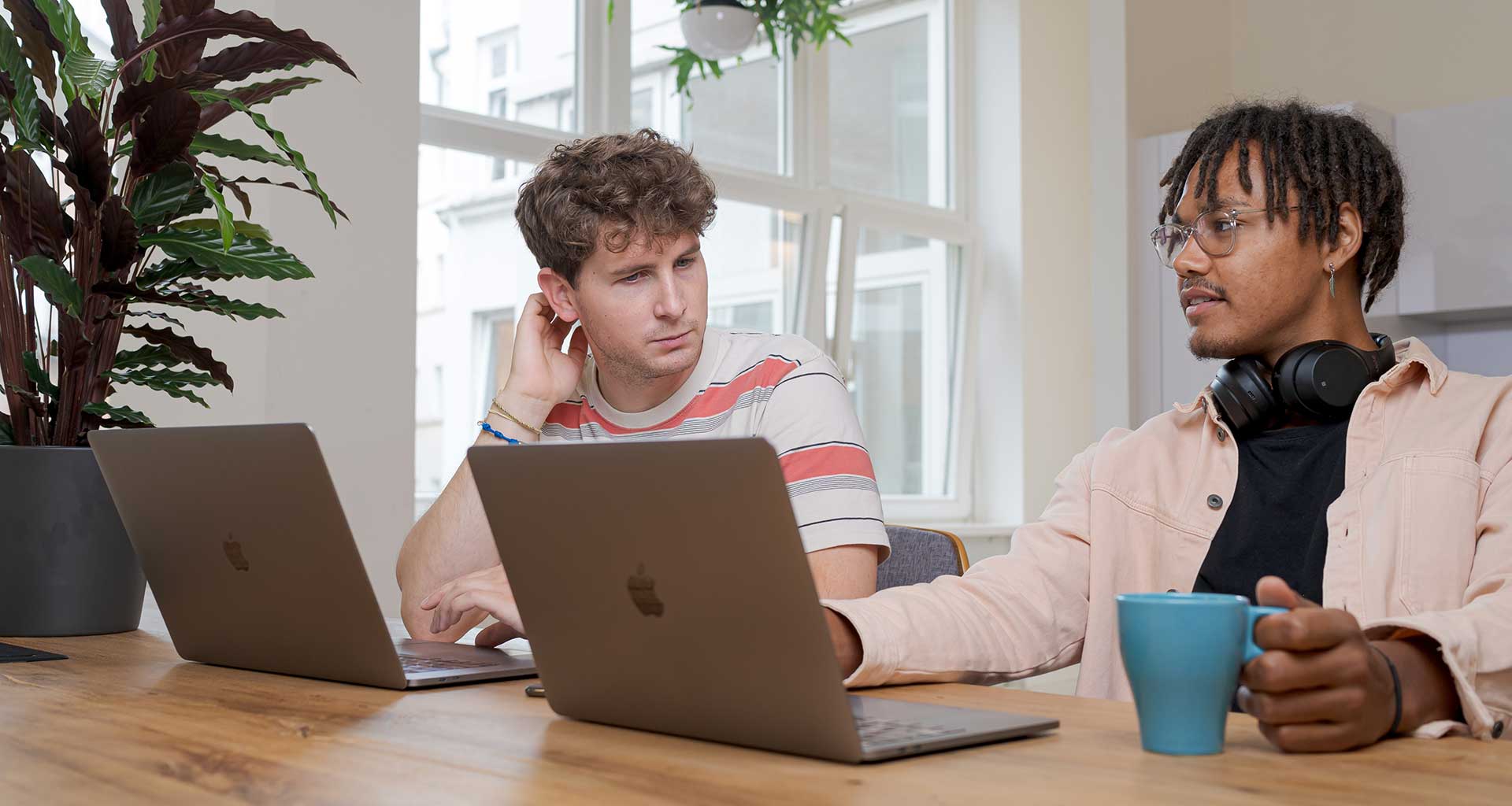 ---
At a Glance
The previous three industrial revolutions propelled by steam and water power, electric power, and, more recently, electronics and information technologies. The next wave of high-impact, digital technologies (e.g., AI and quantum computing) will be defined by using data in a fusion of technologies that blurs the lines between the digital, biological, physical, and spheres and their general purpose.
Europe is well-positioned to benefit from the next wave of digital change in a way that is inclusive and sustainable for all Europeans. However, decisive steps at all levels will be required to accelerate the development and adoption of high-potential technologies while prudently managing the shift and its dangers. With a projected budget of €9.2 billion for the 2021-2017 MFF period, the proposed new Digital Europe initiative aims to improve high-performance computers and data, artificial intelligence, cybersecurity, and advanced digital skills.
This post will take you to the end. It'll not only put your fears to rest, but it'll also teach you a lot more about the procedure. So, let's get started! So, how about it?
---
Digital technologies' potential in Europe
By 2030, the EU's incremental GDP contribution from new digital technologies might total €2.2 trillion, representing a 14.1% increase over 2017.
Furthermore, the simulation's predicted growth effect is not linear over time. Until 2023, the effect is slightly negative, owing to investment and transition expenses that first outweigh the gains. Following that, the net value captured at a faster rate.
The simulations don't account for the COVID-19 pandemic. A severe economic downturn could cause part of the necessary investment to be delayed. The economic disruptions and social caused by the COVID-19 epidemic have further added to the complexity of these concerns. According to the scenarios, European GDP could only recover to pre-pandemic levels by 2021 to 2023. Causing adverse social consequences and increasing financial strain on consumers, enterprises, and the Member States.
According to the McKinsey Global Institute, 59 million European jobs are under jeopardy in the immediate term due to reduced hours or pay temporary furloughs or permanent layoffs.
Four ideas to govern Europe in the digital age: capturing value and fostering values
Four societal objectives that benefitted from digital technologies could be the foundation for European initiatives that govern their development and implementation.
Developing and deploying digital solutions to address societal issues
Digital technology can increase European quality of life while also addressing some of society's most critical issues. By generating new and sustainable value chains and reducing the number of natural resources consumed in production. Connectivity will be a significant enabler for many, if not most, climate solutions.
Many solutions already exist in energy, construction, transportation, security, agriculture, and food.
Simultaneously, the ICT sector must recognize its role in societal concerns and contribute to their resolution. The ICT sector, for example, should take steps to lower its carbon footprint in terms of the resources it consumes, such as energy and rare materials.
Bringing democracy, trust, and cultural variety back to life
Technology has bridged the vast gap between consumers and decision-makers, allowing everyone to offer their thoughts instantaneously. However, if left uncontrolled, technology can erode society's fabric. For example, by enabling quick disinformation to spread, interfering with political processes, or leading to cultural homogeneity.
The EU can also respond to this trend by promoting a humanized approach to digital, such as encouraging transparency. Also, trust in public institutions through easily accessible and intuitive digital public services. It provides citizens with equal access to digital technology and reliable information, promoting high-quality EU digital media content. Promoting digital tools and services that allow EU citizens to participate in politics.
Securing technical sovereignty and cybersecurity in the digital age
Digital technology and data are evolving into critical societal assets, with control becoming a requirement for prosperity and sovereignty. Europe is currently reliant on foreign-developed and held technology assets for a large part of its digital economy.
Because the combination of connection and data is about to change all industries dramatically. Because digital technology is at the center of this revolution, Europe may seek to lessen its reliance on foreign technology.
To buck the trend, the EU can immediately boost support for key digital economy enablers (such as connectivity, semiconductors, hardware, data access and sharing, AI, and cybersecurity). Particularly when its position in the supply chain is weak or unstable.
Increasing the competitiveness of Europe
For European industries, digitization represents a once-in-a-lifetime chance to develop the next generation of innovative products and services and retain and generate new jobs. Europe's overall goal should be to build a robust digital ecosystem to realize this potential. It begins with high-quality education world-class research facilities. It's an innovative legislative framework that encourages entrepreneurship, experimentation, innovation, EU-wide start-up, scale-up support, financing, and promotion of industrial clusters for growth.
Data is at the heart of this competitiveness, with enormous amounts of high-quality data and the infrastructure and know-how to curate and analyze it, determining much of the economic potential for innovation and the development of new commercial services.
Nine hallmark initiatives that will pave the way
1. Scaling and developing EU tech ecosystems to compete with the best in the world. Therefore, position Europe as a prime leader in key new frontier digital technologies. It's centered on Centres of Excellence, the collaboration between Super-Universities, Governments, established industries, and burgeoning start-ups.
2. Establishing a Digital Leadership Instrument to purchase innovative digital technologies of strategic importance to Europe. Combining innovation finance with public procurement.
3. Establishing EU data platforms for critical B2B sectors, permitting Europe-wide exchange of health data (or equivalent utilities or transportation data) to improve healthcare outcomes, research, and innovation while maintaining citizen confidence and privacy.
4. Setting a global example for trustworthy AI fosters AI-based innovation to fuel social innovations and economic growth while ensuring transparency and a beneficial social impact, including social measures to mitigate possible negative consequences. It would set European AI solutions apart as ethical and reliable.
5. Empowering various cities and communities across Europe by promoting and enabling citizen-centric intelligent city technologies and equal access to them for better public and private services in areas. Such as transportation, energy, health, community, and social services for the EU's 100.000 municipalities.
6. Creating a European cybersecurity shield to safeguard EU residents, businesses, and member states against cyber-attacks on their data and systems. It includes protecting end-to-end technology supply chains, including foreign technology, and boosting strategic autonomy for companies.
7. Increasing citizen control over their data, expanding on the General Data Protection Regulation, increasing citizen comprehension, user-centricity, power, and effective enforcement of their data rights, and enabling new business models and innovation based on data portability.
8. Promoting digital solutions to reduce CO2 emissions and resource consumption in other industries and minimizing the growing contribution of ICT to CO2 emissions and material use (scarce metals) due to both infrastructure (e.g., data centers) and ICT devices to alleviate climate concerns.
9. Encouraging lifelong learning for the future of work to enable large-scale reskilling of citizens (especially those in danger of losing their jobs) and equip all citizens with the digital and cognitive abilities they require.
Conclusion
There are various reasons to be hopeful about Europe's digital transformation potential. Europe's diversity of abilities and ideas, kept together by shared ideals and channels for cooperation toward a common purpose, makes it a unique resource. The concept of digital innovation is fundamentally European. Europeans are credited with fundamental discoveries such as electromagnetism and technologies such as the World Wide Web. Decision-makers may now expedite the capture of the benefits of digital innovation in line with European principles by standing on the shoulders of previous generations of Europeans. What kind of direction will things take on the European side? Tell us in the comments below.