Denmark: The next SaaS superpower of Europe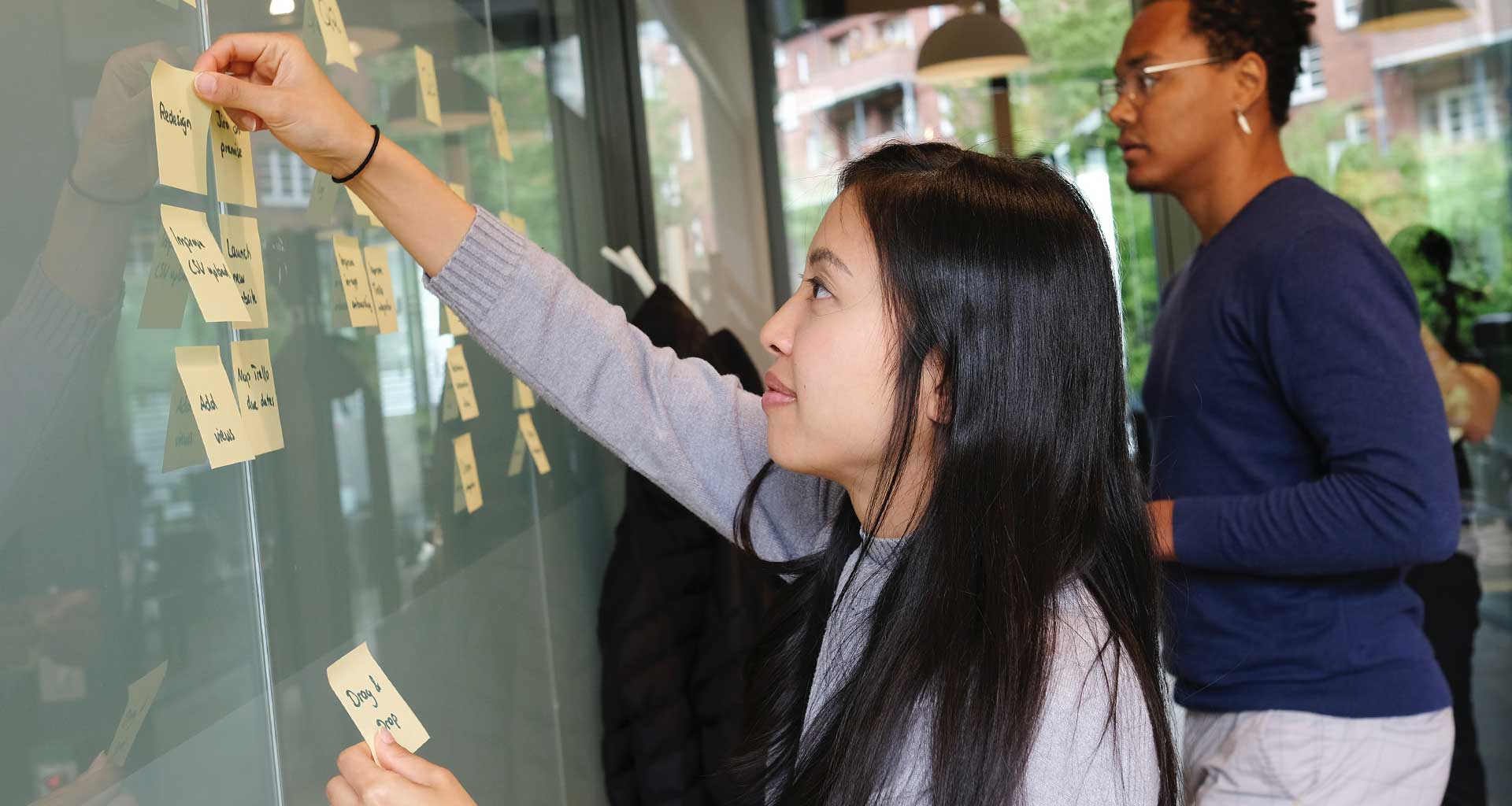 ---
At a Glance
SaaS (Software as a Service) is a high-end software license model. It allows its users to access software as cloud-based external servers, and the internet enforces accessibility. In other words, SaaS would be the new way of distributing and selling software.
Approximately 15,000 SaaS companies are available in the United States, with 14 billion customers worldwide, followed by the United Kingdom with 2000 companies and 12 billion customers worldwide.
---
What makes Software as a Service so popular?
Easy to access and work with any browser
More affordability, since the cost depends upon the number of users.
Good choice range, where you can select your options.
All the pieces of information can be synced in different SaaS applications.
You can test them before buying the application.
At present, many software applications are available; in other words, you can state it as a native integration, using connectors like Zapier or Integromat.
The best version for using a Software as a Service would be,
Utilize the basic understanding of the application, consequently one at a step process.
Well-organized, supported, and implemented apps make you drown into it.
Connectivity over different applications
Easy implementation.
For these many years, the uplift of Saas applications knew more bounds. Even though global businesses and economies fell apart due to the high pandemic, the cloud market stood firm.
Brandon Medford, the senior principal analyst at Gartner, states that "Despite the pandemic, the advancement in the digital world has made wonders in the field of Cloud makes improvement on system reliability, support on hybrid work models."
As per Gartner forecasts, usage of Cloud-based services will reach $396 billion in 2021 to reach $482 billion in 2022.
The growth of some companies went magically high from 2020; some of them are
Salesforce went from $161 billion in January 2020 to $251 billion in September 2021.
Shopify has a 225% growth in 20 months, ranging from $52.1 billion to $185 billion.
It proves that the blooming evaluation of SaaS's total cost of ownership matches with software deployment models. Likewise, stability of economy and investors interest makes refined cloud solutions with high-end entrepreneurs, innovators, and industry.
Effective Software as a Service IPO news 2021:
Couchbase -With NoSQL database Specialist initiation, the company value would be more than $billion.
SentinelOne – With a specialization in endpoint security of a company valued at $10 billion.
Confluent – The open-source Kafka streaming data platform's popular version costs $9 billion.
Sprinklr – Known for its media management and content marketing tools, the company price would be $4 billion.
Refreshed research through the years,
Each Year 18% growth is currently in the Saas market.
Saas adoption in the healthcare industry with a hike of 20% per year.
The expected Trend to be on SaaS 2022 would be,
High Emergency for Collaborative Software
More than 70 % of the employees are full-time in the USA and work from home. Example: Codepen becomes a peak in the Saas market.
Martech is aware of classical forms like,
1. Demo for products
2. Pressurized salespeople
3. High price in enterprise
4. Elongated Contract
Example: Canva best upgrowth trend based on current era.
Materialistic Vertical Software as a Service Product
It is professional software exclusively for the day job business. It is known for its low price.
Example: Brightwheel would be the best choice for day job people.
Communion of Artificial Intelligence
At the outset of the current era, all software gets cordial with Artificial Intelligence.
Example: Remove. bg for erasing the background images.
Who is having Tough fights for the highest revenue in years?
The Salesforce revenue by geography makes 72% from the United States and 28 % to the rest in 2018.
To have a genuine knowledge of calculating the profitability of Saas would range from 70-80%.
For a better perspective, the calculations would be
Achieve Life Time Value with Customer Acquisition Cost (CAC)
Proper LTV /CAC ratio + optimized pricing + balanced CAC = Saas Profitability
Increase the cost of LifeTime Value
Through a good hike in pricing, the Saas product increases the value.
Eyeing on Customer Acquisition Cost
The Customer Acquisition Cost (CAC) tends to turn down the low returns as the firm grows.
To settle Customer Acquisition Cost
To progress the raceway
Maximize the Powerfulness in the field of sales and marketing
Practice Inbound Marketing
Mark up your Price value
Rework your launch of the product
Non-Addiction in passing Trends
Fortune is the best idea for all initiatives in SaaS. That is to say, don't fall for discounts and passing low-value trends.
Statistics on Regional Software as a Service
The United States of America has more than 8 SaaS companies than any other country, and the United States accounts for 16,000 SaaS companies. Also, the next on the list would be the United Kingdom with 14,000 SaaS Companies followed by Canada with 1000 SaaS Companies, Germany with 1000 companies, and France with 974 SaaS Companies giving the top five SaaS Countries.
Most importantly, India is the top Asian SaaS market of 909 SaaS companies. Next would be Brazil with 587 SaaS companies.
The United States SaaS would be worth $108.4 billion in 2020. Furthermore, the forecast is to increase annual growth by reaching $171.9 billion by the end of 2022.
Every year the increase of SaaS Application gets incremented. The average of 8 apps in 2015 increased to 12 apps in 2016, followed by 16 apps in 2017. Statistics convey that, by 2025, more than 85% of the software will be used. The growth of the cloud application market has been uplifted from the year 2013. From a serious study on cloud applications which grew from $30.3 billion in 2013 almost to $124 billion in the year 2019. As a result by 2024, the cloud application market value will strike $168.6 billion. Meanwhile as suggested by Gartner, there will be centralized management in the upcoming five years via multiple SaaS Applications. By 2026, more than 50 % of organizations will enjoy the constructed SaaS Application Management.
The United States on SaaS Sector is the bulkiest globally, worth $108.4 billion in 2020. It would be pretty high by 2025 by $225 billion. The United Kingdom will be at its peak, with a hike of 14.5 billion. In addition, between 2020 and 2025, the SaaS industry in China, India, and Brazil is expected to double.
Denmark, in the year 2021, the B2B (SaaS) will emerge as a new vision of the hub ecosystem. It is in the high era of global startup hubs, such as Templafy, Peakon, Humio, Trustpilot, Unity, Sitecore, Vivino, Tradeshift, Zendesk, with a profit of $ 1 billion added with a technical organization with per capita income. Denmark is the 6th skyscraping tech unicorn in Europe. The best high-paid players include Platypus, Dreamdata, Forecast, Pento, Layers, Wizard, and CluedIn.
Regulation and Support for State
According to a report given by the World Bank last year, Denmark got bagged the best country in Europe for doing business. Similarly, a report by Global Entrepreneurship index also called the Danish Ecosystem, the 5th best in the world entrepreneurs. As a part of the Digital Growth Strategy, it reaches about 134 billion euros by 2025 with the help of startups in the Danish Growth Fund for the risk capital in their journey.
Above all, the Danish workspace would be the most productive in Europe. The country is flooded with professional mankind, famous universities, health care, and public service with solid paternity leaves.
Some of the future investments in Danish identified companies for B2B SaaS hubs.
Companies invested
CluedIn is a master data management platform that processes data to be executed fastly and workable access to the dispersed data in the business. This technology connects data from all the areas, which gives accessibility to the pre-trained mechanism with clean and label data flexibility, with random access.
Templafy- It combines every data to a business. It can be a template, brand, and sales assets with high-end documentation and case studies; we can relate any data from document application, with a live session on creating on-brand with slides, emails, and documents.
Finally, setting high standards and universally formulated companies explains the talented greenhouse profit. From the study, it's a clear idea that cross-pollination in-between the United States and Denmark paves a new kind of commercial and competent product that does not give any loss for finding the solution to problems.