Altering your SaaS marketing strategy in Post-Pandemic Era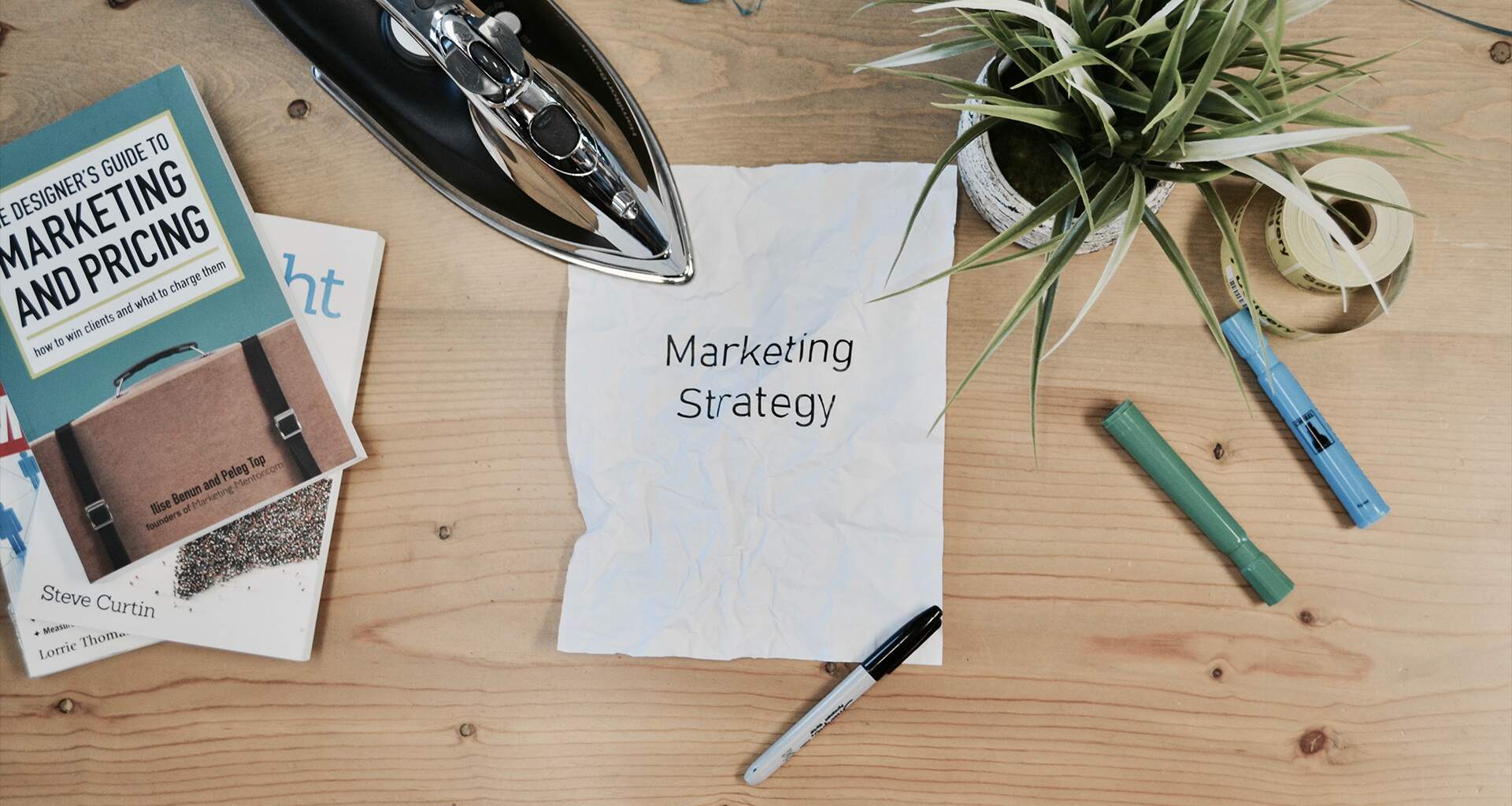 ---
The life of SaaS marketers was going pretty well with AIDA or PAS strategy. But then … 2020 came. People's shopping habits went haywire, and with the trends we have seen in 2021 and 2022, the habits we have formed during the pandemic will not only sustain but also get enhanced.
As the whole marketing scene is getting redefined, you should stop using the same marketing tactics you adopted in the pre-pandemic era. Because if you are not tweaking your sales strategies, you are losing out on a lot of cash.
Here's what you need to follow to boost your numbers and increase your sales in 2022 and onwards.
---
Understand Customer Psychology
We can't stress how important it is to understand what your customers are thinking, communicate with them, and know what values they nurture in their minds.
But this is still too 2020. In 2022, we have to conduct more detailed ground research to communicate with the customers in their terminology and target by dividing them into super-specific and niche segments.
For example, in the pre-pandemic era, marketing was more about identifying the needs and catering to them. But now, if you target a country, you have to divide them into states, the states into districts or regions, and even smaller areas, study the habits of people residing there, and then target them with their niche needs.
But creating customer segments is not just about the demographics, and you can divide them concerning their values.
For example, The EY Future Consumer Index conducted five waves of research with 14,500 individuals in 20 countries since the pandemic. They have been able to identify that five different types of consumers exist. These five types value five factors the most when buying something. 32% of the consumers love the affordability factor the most. They want to stick to their budget, and it matters more than what brands they are using or what function the products are serving. On the other end of the spectrum, 12% of people prioritize experience the most. The other three categories value the planet, nature, and health the most. 
You need to divide your customers like this to understand their psychology better and get deeper insights from the data you collect.
Focus on Providing the best experience :
Technology is booming, and so is the importance of customer experience in businesses; however, due to the technological advancements and most shopping happened online during the pandemic. We are pretty used to the hyper-personalized shopping culture and can't get over it after the pandemic as well. As a business, you need to live up to customers' expectations because they, as customers, expect a lot from that single digital transaction. So, you have to create a SaaS marketing strategy that is customer experience-driven. 
Humanize Your Brand
The pivotal role in how much you are selling is how humane your brand is. For example, if you have a customer, they are probably facing some issue in their life, and through your product, they are trying to ease their problem. Think from that perspective over the salesy mindset because a little bit of human touch can have a long-lasting effect on their minds. Your sales pitch should sound like you care for them, not like, "You want to buy it? Oh, no? Bye."
This careless and sales approach can get you in their spam folder, and I'm sure you don't want to lose customers just because your choice of words is not on point.
Also, the key to humanizing your brand is customer-centricity; as they say, customers should sit at the heart of SaaS marketing strategy. Think of it like you are dating your customers. Now think, you could've had more advantages of impressing them if they would shop offline because at least the salesperson would have face-to-face interaction with them. Now that the shopping process is almost like online dating, you have to leverage it if they have taken a chance by right-swiping on you. 
So, first thing first, humanize your brand to make a strong connection with them.
Be Persistent
In the pre-pandemic era, the sales teams stressed getting replies from one-third of the total SaaS marketing strategy outreach. But now you have to increase that expectation because there are higher possibilities that your call will be unanswered and your email will go unopened. People might be unwell, taking care of their loved ones, or maybe just done and distracted from their WFH. 
That's why you have to ensure that you never miss the follow-ups. Follow-ups can convert much more customers than you could ever think of. If they don't reply after one follow-up, don't just get demotivated, instead, have some more profound understanding of their crisis and be persistent with your marketing outreach.
Up your SEO game
Every company has a digital presence now, but how many search engines are optimized? It would help if you ranked higher in the Google pages to bring in more and more customers to your business. After all, how will they even get interested in you if you don't have enough visibility in the first place? That means you have to put your SEO skin in the game to stand out from other online businesses.
You can improve in the following aspects to make your SEO stronger than ever!
Design your page better and make sure your site loads fast. No customer has an attention span of more than 8 seconds, so help them navigate your shop in a faster and easier way. Also, Google tends to rank those pages higher with fast loading speed.
Come up with relevant, updated, and evergreen content. Make sure your content stays relevant regardless of the time and trend. Good content automatically helps to build trust and eventually helps you to convert your leads into customers.
Leverage keywords related to covid-19 if your business is health-related. This way, the people who spend time on the internet to find information on Covid 19 might stumble onto your site.
Use the e-commerce metrics to keep track of your SEO game. SEO strategies aren't constant, so you won't see any significant progress if you are not keeping track and updating them.
Include creative Storytelling
"Sales going on. Come grab our x product!"
I'm sure your inbox is full of spam, and nobody looks at those emails. So, the email templates and boring lines you have been using for years aren't enough to entice your customers anymore. The mantra to go beyond this is to include storytelling in your messaging, brand campaigns, and other marketing efforts.
Stories can make genuine connections and create better relationships with your customers. So if you want them to hear and consider your pitch, you need to tell them stories that stay on their minds for a long time, messages, and slogans they want to share with their peers.
Try writing catchphrases on social media content without any template help, reading stories, consuming good content, figuring out how you can steal them like an artist, and implementing them in your SaaS marketing strategy. 
Create relevant offerings
Habits of people and the stuff they use have shifted by substantial degrees, and you need to recognize those changes. Your customer's needs have been transformed, so your offers have to be changed accordingly as well.
For example, mask fashion is now in the market, which was never pre-pandemic. So, the clothing brands should focus on that part and create a stock of spectacular masks.
There are numerous additional subtle ways in which corporate objectives have altered, and you must utilize all of them to boost your sales. Buyers may no longer be interested in the pain points you used to serve pre-pandemic. If you haven't done so already, it's a good idea to review and update your sales strategies to ensure they're still relevant.
So, re-evaluate your offerings according to what's going on.
Agility is the Key
As the covid-19 had unfolded its different mutants, things have been rapidly changing, and it's not going to be any different from now onwards.
You need to stay updated with the trends, keep track of new SaaS marketing strategy and apply them if needed. Experimentation is the key to figuring out what works best for you at that particular time.
Stay agile, and never stop learning and adapting.
Conclusion
These were some tips and tactics you might want to follow to get ahead of the herd with your marketing strategies. Marketing is the combination of storytelling, psychology, and technology, and you need to set a perfect blend of them for your brand.
The data you get through the technology should improve your psychological understanding, rejuvenate your storytelling methods, and humanize your brand more efficiently. Embracing the new marketing facts required to achieve long-term growth is the only way to recover from the marketing- pandemic.