India celebrates 44th National Technology Day: Here's what C-suite executives had to say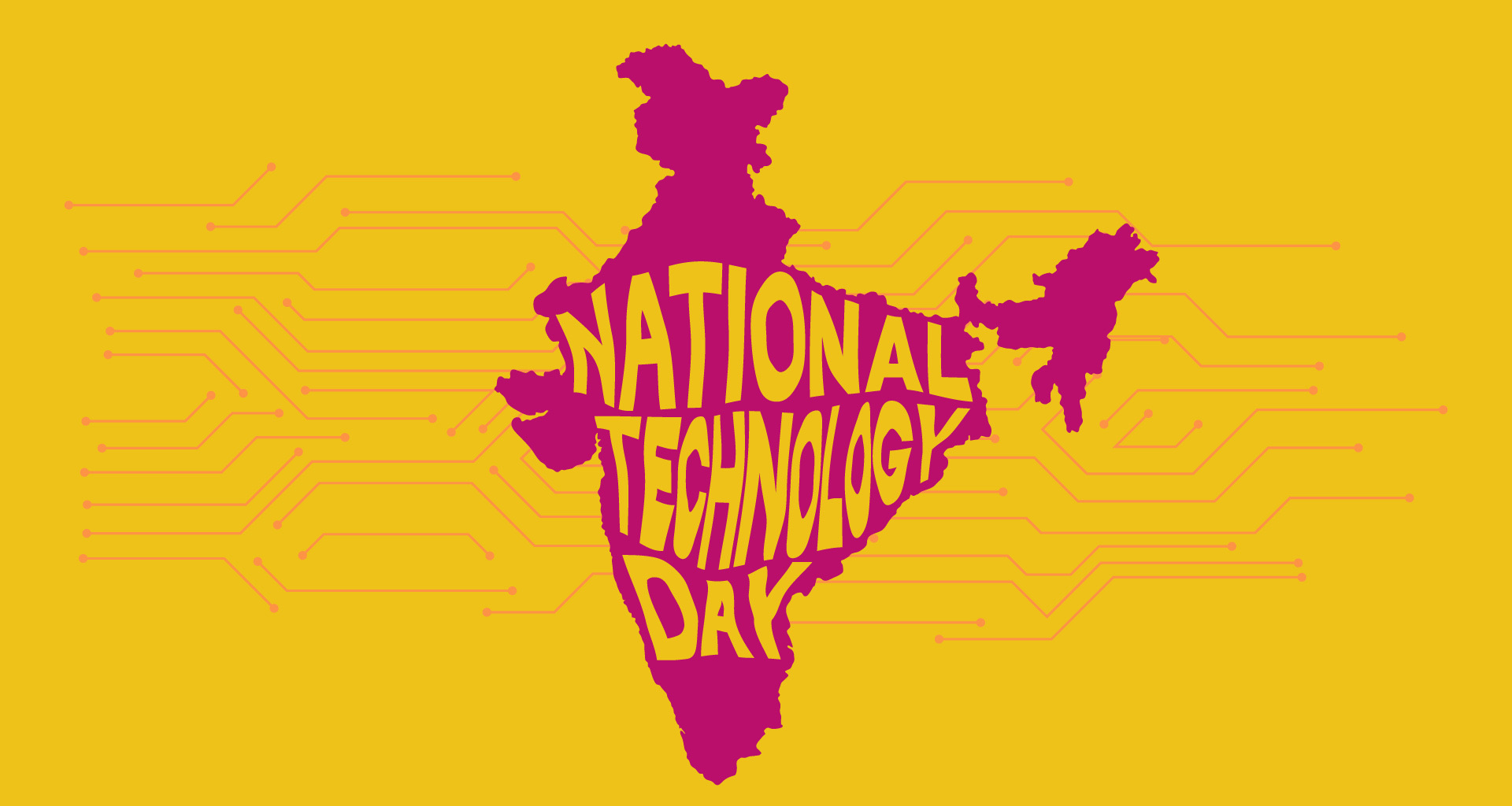 ---
Today, May 11, India celebrates its National Technology Day. It is the day when Abdul Kalam and his team fooled the CIA and successfully completed the Pohran tests II under Atal Bihari Vajpayee administration.
The successful nuclear tests at Pokhran in May 1998 are commemorated on this day. In Rajasthan, India conducted a series of nuclear experiments at the Pokhran test range.
On the anniversary of the Pokhran II tests, National Technology Day is observed every year. Every year, this day is commemorated with a different theme. Integrated Approach in Science and Technology for a Sustainable Future is the theme of National Technology Day 2022.
With significant technological developments, India has risen to the top of the list of countries that could become superpowers in the future. National Technology Day demonstrates the power of technology. It represents everything that can be accomplished with the appropriate use of technology. It supports the development of new technologies.
Here's what C-suite executives of GOFRUFRGAL, ManageEngine, and others had to say about the day.
"The future is much larger and many times scarier than it has ever looked in the past. Smart companies are ones that would use technology as a smart platform for all stakeholders to seamlessly collaborate, paving the way for connected business. Omni-channel experiences will continue to evolve so far as to let consumers enjoy a seamless shopping experience – both offline and online. 

Gofrugal will continue to make technology easy, intuitive, and affordable to help businesses, agnostic of size and style, to stay competitive. Gofrugal has, is, and will continue to enable businesses to win by letting them work with minimal staff, with least skills, yet make 100% reliable with accurate predictions and decision recommendations-based solutions" 

Mr. Kumar Vembu, CEO & Co-Founder, GOFRUFRGAL
"Request for proposal (RFP) technology was originally developed only for procurement, to help organizations issue, track, and monitor RFPs when they sourced a new product, service, or solution provider. RFP technology developers recognized an opportunity to improve efficiency, encourage competition, and accelerate supply chains. However, these solutions neglected the needs of responders. In fact, as RFP technology made it easier for issuers to include demands for guaranteed service levels, risk mitigation, regulatory compliance, privacy assurances, and security protocols in their RFPs, questionnaires ballooned; while RFP issuing technology made it easier for organizations to ask for these requirements, responders were still stuck with manual or in-house solutions that offered unreliable results."

Mr. Ganesh Shankar, CEO at RFPIO
"It's wonderful that we have a special day like the National Technology Day to recognize the efforts of tech companies and engineers towards simplifying lives. During the pandemic, for instance, we saw the critical role that technology played. In our sector, cloud communication technologies enabled remote-working and business continuity for thousands of businesses. In fact, over the last ten years, cloud communications have been on an unstoppable rise. With technological advances and government support, we can see a thriving business environment that shows no sign of slowing down. Moreover, because AI and cloud are interlinked, cloud transformation is also essential for companies to drive digital transformation and automation. Here cloud technology enables businesses to integrate their communications with other cloud tools to break silos and transform the role of contact centers.

Today cloud communications are evolving into digital-first, automation-first solutions that enable personalized interaction on every channel and at every step of the customer journey. It's all about learning to blend human and AI support perfectly at critical customer touchpoints.

The next step in the journey is to tap the millions of customer conversations to derive critical business and customer experience insights through speech analytics. Finally, future-ready organizations will start understanding how they can use cloud communications in the metaverse."

Chaitanya Chokkareddy, Chief Innovation Officer at Ozonetel
"This year's theme for National Technology Day  – Rebooting the Economy via Science, Technology, and Research Translations – is deep-rooted into the start-up diaspora in India. It truly resonates with Whatfix, as remote or hybrid work becomes the norm, Whatfix's game-changing Digital Adoption Platform has been enabling organizations to drive speed and efficiency in their adoption of new technology offerings. Whatfix simplifies enterprise software adoption, improving the ROI of the organisation's technology stack.

We accelerate the user's time to learn a new software application. With step-by-step walkthroughs on how to use a feature, users get an interactive way to learn on the job. This helps users interact with an application, identify areas of friction and improve their experience. Whatfix understands users' pain points by tracking actions and completion rates to see how they can improve feature adoption. These solutions have helped us envisage our future, make it more technology-friendly, and make business transformation easy with in-app pop-ups that highlight and explain new processes and application changes."

Khadim Batti, Co-founder and CEO, of Whatfix
"Technology touches and improves the lives of individuals, families, communities, businesses, and nations, and effective application of it has been the greatest differentiator in terms of how nations progress. On this national technology day, we urge people who have benefited from leveraging technology to make two important decisions. The first is to enable access to technology for people who don't have the privilege or access to it. And the second is to not just consume but also contribute to creating technology and building the know-how to apply technologies in the surrounding communities. These small steps will lead us towards building more empowered communities and a strong, self-reliant nation."

Rajesh Ganesan, President, ManageEngine