SaaS Daily – Nov 8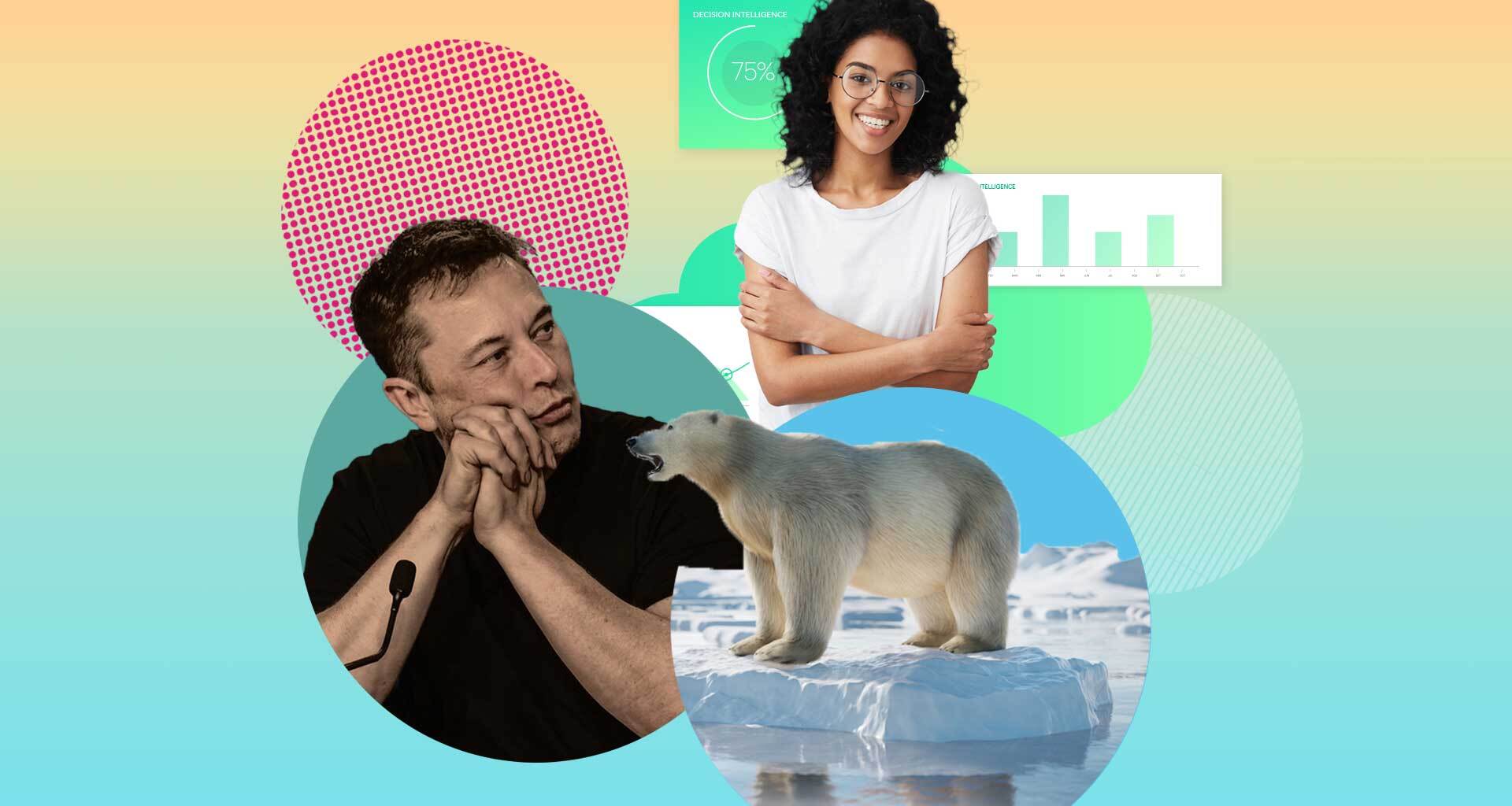 ---
At a Glance
Future of Environment – there is Hope! and ClearTax (now rebranded as Clear), expands to international markets.
---
On Twitter, Elon Musk raised the question of whether he should sell 10% of Tesla stock. "Much is made lately of unrealized gains being a means of tax avoidance, so I propose selling 10% of my Tesla stock. Do you support this?" More than 3 million votes were cast, and over 57.1% have confirmed with a 'Yes'. Where do 'you' lean?
U.S. stocks are on an unusually strong run heading into the holidays. That's great news, we hope it stays the same.
– Joseph, Karishma, and Angel
Here's what is brewing in the tech and SaaS world:
???? ClearTax (now rebranded as Clear), expands to international markets.
India's leading fintech SaaS company, Clear is strategizing to enter the Middle East, funded by $75 million raised through the Series C round.
????????‍???? Ladies Who Lead, a members only platform for India's top and emerging women leaders, has been funded by industry leader and entrepreneur Aditya Ghosh; he has been appointed as Chief Mentor too.
???? H2O.ai, a startup that has developed an open source framework as well as proprietary apps has raised $100 million at a $1.6 billion pre-money valuation. This development will enable AI usable as a tool by any kind of enterprise. Goldman Sachs, Pivot Investment Partners, Crane Venture Partners and Celesta Capital participated in the Series E funding round that was led by a strategic backer, the Commonwealth Bank of Australia (CBA).
???? Dutch based Odyssey raised €4 million to resource the development of its metaverse stack for collaboration. Investors include Scytale Ventures, Maven 11 Capital, BR Capital and tech entrepreneurs Trent McConaghy, Ben Woldring and Ewald Hesse.
Future of Environment – there is Hope!
This story is part of SaaS Industry's Future of Environment series.
The clock is ticking and we need to prevent a massive climate catastrophe. Scales on the climate crisis need to be tipped. We are crowdsourcing actionable ideas and rallying startups that are making a difference in this space. Here are five companies that are making the difference:
Power Loss Imminent Technology developed by Intel, keeps the electricity on in the most important places during a power outage.
Gradient a San Francisco based startup, is designing an alternative that can help tackle the challenges of traditional air conditioners. This doubles as an efficient heater when it is cold. When it is used both for heating and cooling, the device can shrink the carbon footprint of heating, ventilation, and air-conditioning (HVAC) by 75%.
Following a transparent and an accountable policy, Pachama ensures that forestry based carbon offsets deliver on their promises. The market for carbon offsets is projected to be worth $100 billion by 2030.
A new form of carbon sequestration is being pioneered by Phykos automated boats grow seaweed naturally in the middle of the ocean, and then sink it to the ocean depths.
Drones are being deployed by Flash Forest the Canadian startup to plant 40,000 trees in a month. By 2028, they would have planted 1 billion trees across the planet.
Unveiling the Future: Decision Intelligence
Organizations must be geared to make swifter and better decisions, in a world where everythings is changing rapidly; the liability of a decision to be influenced by experiences and biases remain intact though.
Gartner's report on strategic technology trends for 2022, highlights 'Decision intelligence' as a key area of focus. It states that decision intelligence improves organizational decision making by modeling decisions through a framework. Fusion teams can manage, evaluate and improve decisions based on learnings and feedback. Integrating data, analytics and AI can easily allow the creation of decision intelligence platforms to support, augment and automate decisions.
How it is used today
Organizations that are centered around products can create a competitive edge in strategic decisions by utilizing decision intelligence seamlessly to assess and evaluate competitor strategies and historic decisions.
How to get started
Start using decision intelligence in areas focussing on critical decision making. Where decision making can be accelerated, AI powered augmentation and data driven support with automation must be improved.