SaaS Daily – Nov 2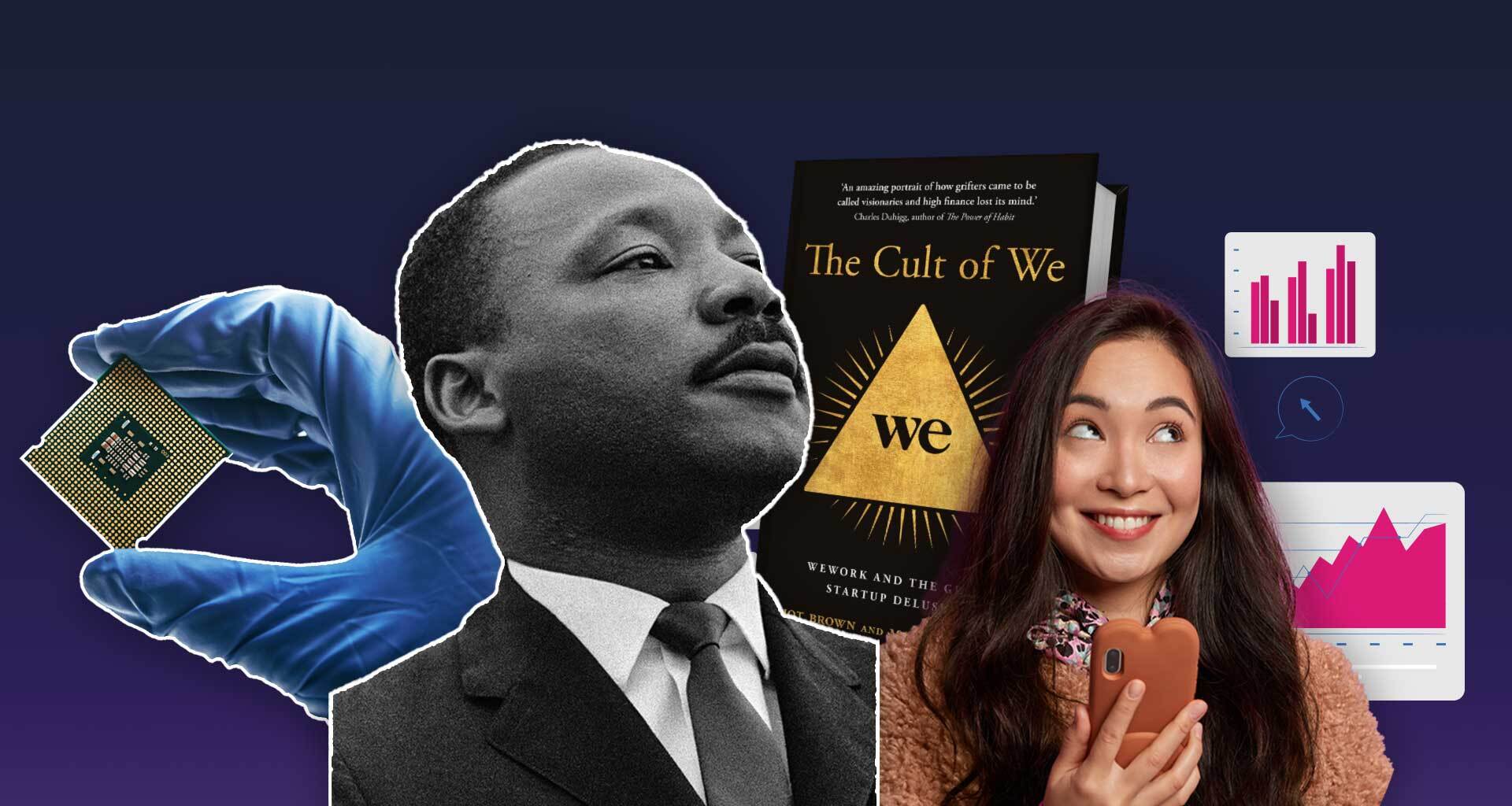 ---
At a Glance
There is a chip crisis that is plaguing the market and Zoom Is Testing Web Ads for Free Videoconferencing Users
---
'I have a dream' speech by Dr. Martin Luther King Jr. set in motion a powerful civil rights movement. It's impact is very much felt and experienced liberating many. At the core of the message was that everyone is equal.
Is everyone truly treated equally? Diversity, equity and inclusion are still big themes that are looming in our conversations. As a leader or professional, how can we turn the tables around? We are very hopeful as a team.
– Joseph, Karishma, and Angel
Here's what is brewing in the tech and SaaS world:
There is a chip crisis that is plaguing the market
An imbalance between supply and demand of chips in the IT sector has been simmering since March this year. The shortage of the semiconductor is affecting companies that don't directly depend on computer chips, pulling down the sales of glass, paint and industrial sandpaper, like the 'butterfly effect'.
Manufacturers of appliance, automobile and smartphone products are also the major buyers of materials, such as paint and glass. Chip shortage has led to fall in production, leading to a decline in the purchases of many other components, executives of supplier companies said.
3M's production that includes grinding wheels used to smooth metal and films that brighten electronic displays, said the chip shortage has impacted a broad group of its customers, including automobile and smartphones producers.
"Those are significant markets for us," said Mike Roman, the company's chief executive officer. "We are seeing the shortage of semiconductors." The company also mentioned that the decline was partly offset by automakers who are using the chips for manufacturing more high-end vehicles that have extra electronics and larger screens.
With a sharp increase in demand from consumers for orders from hot tubs to ATVs, semiconductors have become harder to be procured. While Japan fought with a factory fire, severe cold around Texas literally idled factories, supplies were further constrained by the strategic decision of chip making companies to focus on more profitable and cutting edge chips over simpler ones. Increasing capacity could usually take years to build.
Washington's envoy to Taipei said, as global chip manufacturers face a looming deadline to meet the Biden administration's request for company data, the US and Taiwan are working together to secure supply chains.
When will the chip supply curve take the leap?
Have you heard of the Data Fabric?
High performing companies are data driven and thus, the value of data has never been more clear. Quite often, data remains inhabited by data silos within applications, blocking them from fully exploiting all available data.
Data fabric integrates data across platforms and users, optimizing access to curate and orchestrate it for usage. Within an inbuilt analytics reading metadata, the architecture of data fabric is able to learn the analytics of data usage.
Data fabric helps enhance connectivity and its value lies in its agility to work with all operating and storage systems. Its real value is in its ability to make recommendations for more data – different and better data – reducing its data management by up to 70%.
It's usage today
Innovation that was held back by lags and gaps were figured by the Finnish city of Turku in its data. By bringing together fragmented data assets, it was able to reuse existing data, cut short time to market by two-thirds, and come up with a monetizable data fabric.
Read more at IBM Research
???? What Federal Reserve tapering means for markets – MarketWatch
???? American Airlines' Flight Cancellations Are Latest to Disrupt Travel – Wall Street Journal
???? How well can an AI mimic human ethics? – Vox
???? Xi and Biden Disappoint on Day One of Summit: COP26 Update Bloomberg
???? Even after a weak patch, America's economy is still in high gear – The Economist