Why should your business have a SaaS CRM?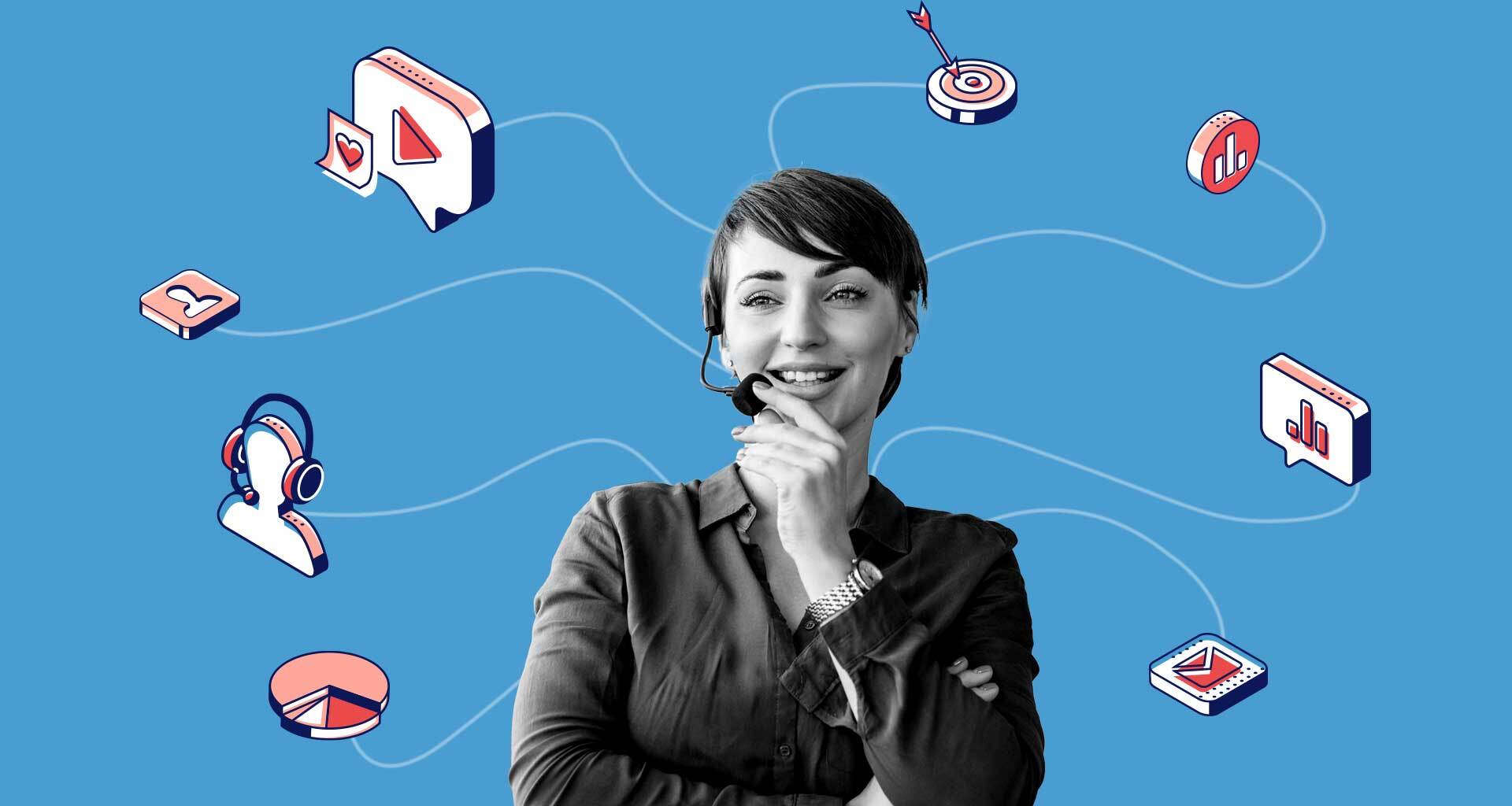 ---
At a Glance
Having the right CRM is essential for businesses. These days, with the shift from on-premise and desktop-based models to subscription-based models, SaaS CRMs do the trick of effective customer relationship management equally well. The article talks about five important benefits of having SaaS CRM for businesses
---
Managing businesses always involves complications and challenges. Those involved in one wear a lot of hats and have to prioritize them accordingly. Some tasks, however, are imperative and leave little room for procrastination. Losing leads, for instance, or being ill-equipped in business and customer metrics such as retention, and other issues such as improper relationship with a customer can prove costly for businesses.
It, therefore, becomes crucial to effectively figure out redressal to such impending challenges in customer relationships. Here is where having a CRM- customer relationship management system- in place helps to manage leads and customers efficiently to extract the most value in a business. It entails managing a business's leads and existing customer base to improve customer relationships which circle around two things- retention and acquisition.
For smaller businesses too, having a systemized CRM helps in the storage of scattered information and makes it accessible across multiple devices. Initially, while businesses had made use of other means such as spreadsheets to manage these and improve customer relationships, in the changing world order, a software-as-a-service CRM, SaaS CRM, can benefit businesses equally well.
Most CRMs are themselves software, and reports state that CRM solutions offered by SaaS have put users in complete control of their customer relations. Akin to the growth and adoption of SaaS, these CRM solutions have altered the approach followed by local enterprises towards their office solutions. With a shift observed in ownership-based software to a subscription-based model, rather than an on-premise or desktop-based CRM, a SaaS CRM has also entered the trend, with its many benefits to perfect business relationships, practices, and processes.
Improved data organization
Importing and storing information on leads, customers, and other pertinent things onto the SaaS CRM platform helps the frontline teams access and use them at ease. SaaS CRM enhances capabilities to store and access the bulk of data at a single centralized place for frontline teams. Scattered and lack of access to data can prove costly for businesses. On the other hand, with easily accessible data, sales and customer support teams can confidently interact with customers and provide better service. Customer experience would see a dramatic improvement, and they would not need to repeat themselves again, potentially increasing the chances of their retention.
A Controlled and systematic sales process
Sales are the foremost necessity for any business. SaaS CRM effectively manages and maintains the sales processes of business clients. Sales teams will have a better understanding (internally) of how close they are to achieving their targets and help them achieve them as well. Alongside this, SaaS CRM helps gain insights. It constructs sales pipelines to keep teams in the loop of deals and helps them analyze those deals for quicker on-time conversions. This positively impacts customer relationships.
Mobility and manageability
Akin to SaaS providers, which do not require hiring people to manage it, SaaS CRM applications will also be managed by the providers, updated whenever necessary. That aside, many SaaS CRMs offer a feature that makes their software available as an application. This allows businesses to access the CRM database at any time and anywhere, again adding the plus points for the frontline teams such as sales, who might be spending their productive time away from their desks.
Automated actions
To prevent customer interactions from slipping through the cracks and gaps in conversations, SaaS CRM offers automation of workflows to improve efficiency by cutting down redundant and repetitive tasks in workflows. In customer interactions, even the smallest of emails sent at the right time can prove useful. Automating such tasks, even the likes of welcome emails, reminders, and notifications asking your customer to renew their subscription, can save time and improve relationships. SaaS CRMs do exactly that. That asunder, SaaS CRM also automatically assigns task processes to sales teams via notification emails. Sales tracking features also help businesses determine the interest and enthusiasm shown towards it.
Customer conversion spikes
One major challenge to deal with in any business is converting leads to sales. Knowing how the last interaction with a particular customer turned out and more insights into case-specific product selection, and the best approach to follow, can help in this regard by helping frontline teams not repeat the same mistakes. Having the right, SaaS CRM not only segments customers (helping in targeting potential sales-increasing customers) but also assists in providing this information and thereby help turn leads into customers, who, if retained well, could potentially advocate the businesses.