The growing adoption of SaaS in healthcare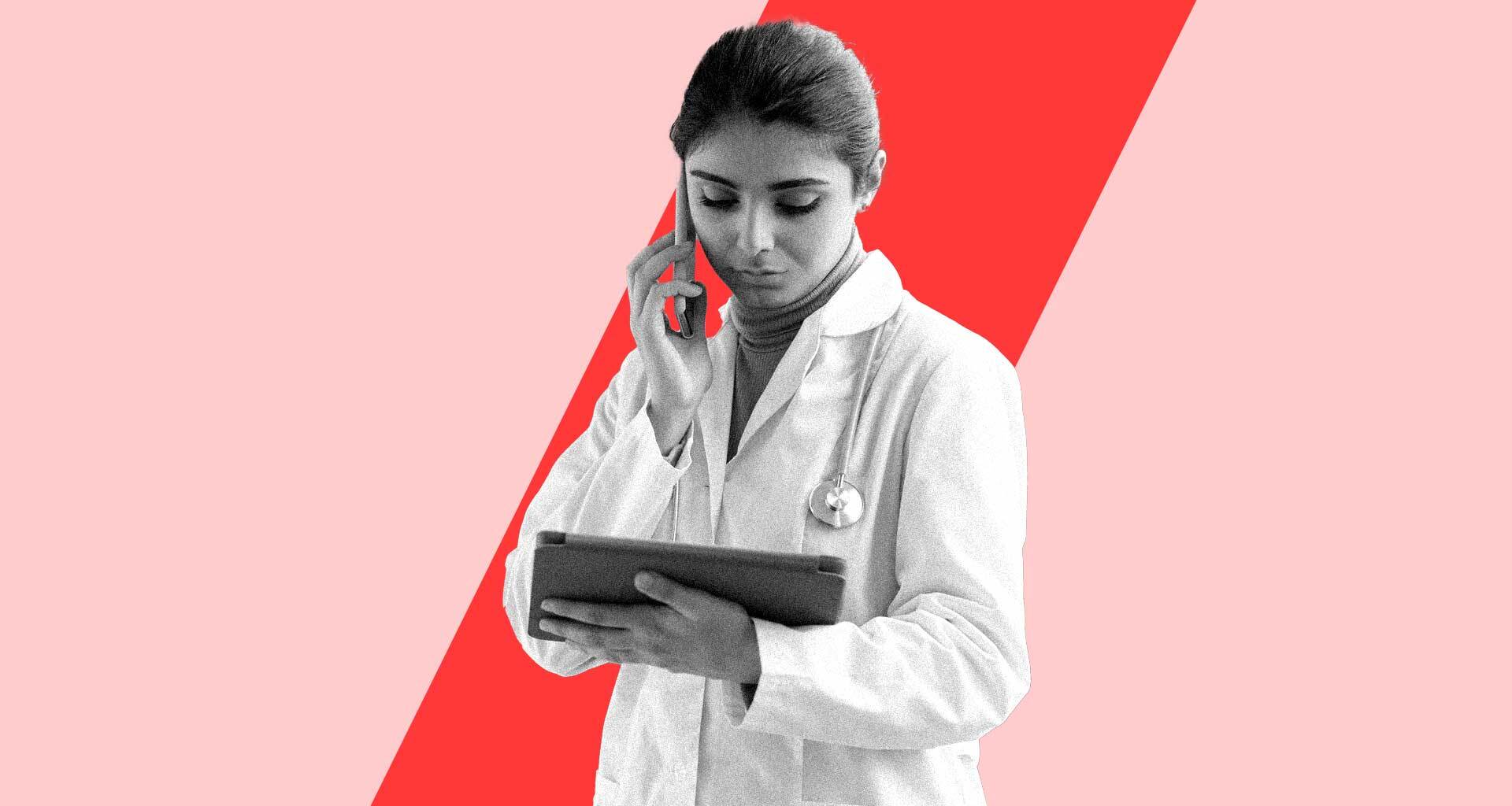 AnnaStills@Envato
---
At a Glance
Reports speak of the growing dominance of SaaS in the cloud computing market, especially in the healthcare industry. Healthcare organizations have been using SaaS to increase their software versatility, a trend that is favored to continue growing, evolving with new trends over time. Here are some trends in the healthcare systems and domains where SaaS comes to aid
---
Healthcare is a vital sector. Its significance has been emphasized beyond doubt by the ongoing pandemic. The healthcare sector is impacted by innovations in medical and scientific technology and also by the rising growth of SaaS.
SaaS applications have found their way into healthcare sectors at a much-needed time. A report from LabRetriever, 2017, on the adoption of cloud computing in healthcare systems today, states that though the adoption rate of SaaS in healthcare was less during the 2011-2012 period (4 percent), it has seen a significant increase of about 20 percent every year since then. Estimates indicated that the cloud computing market in healthcare would touch about $51.9 billion by 2024. As SaaS solutions dominate the cloud computing market, its prevalence is all set to become increasingly pertinent in the healthcare industry.
In a post by Covetus LLC, SaaS would become an imperative component in healthcare in the future due to the low-cost and scalability benefits it offers. Healthcare providers would make use of SaaS solutions for enlarging revenue and streamlining their organizational workflows. To add to these benefits, HIPAA-compliant SaaS solutions not only provide valuable medical information but also reduce deployment time in unifying application delivery services across data centers. There are more to add to the list of the advantages.
One important point to note here is the emerging trends in the healthcare industry that have come along with SaaS adoption. Linchpin, a platform that helps businesses identify and resolve digital marketing problems, enunciates specific notable trends that will craft the healthcare industry in 2021. Some of them include
The rise of Vertical SaaS
The emergence of vertical SaaS that zeroes in and narrows down onto particular industry verticals to render services, is one trend holding high expectations. With its ability to target specific industries and supply chains, vertical SaaS is set to take over horizontal SaaS. Vertical SaaS brings numerous advantages for the healthcare sector.
With its KPI and predefined metrics, organizations will be able to address and assess long-term performances and processes in their workflows. They can quickly and efficiently gain access to industry-specific intelligence and patient data to effectively understand patient insights. That asunder, vertical SaaS can assist organizations in addressing data and governance procedures better, with its industry-specific compliance abilities, which also aids transparency. Lastly, vertical SaaS can help healthcare organizations provide high-quality services and increase business value.
A micro-SaaS business is typically owned and operated by a single person or a small team, sometimes as few as two employees. What would help here is the complimentary add-ons to current developments and existing platforms by their teams. Healthcare companies could make use of such add-ons to their advantage. Data states that miniature SaaS offerings are well-set to become more profitable in 2021 and further down the lane.
Data indicates that over 81 percent of successful IT Companies have adopted AI technologies to revolutionize their businesses, increase efficiency and productivity. AI can significantly improve SaaS applications and their functioning. Some of the enhancements that AI provides are listed here.
Trends asunder, existing healthcare systems that use SaaS applications are benefitting in many ways. SaaS offers easier collaboration, facilitates learning management systems for healthcare training, improves patient-doctor interaction and patient care methodologies.
Some areas in which SaaS helps worldwide healthcare systems are
Telemedicine has seen significant growth. Data states that the global telemedicine market was valued at $27 billion in 2019 and is expected to touch $171.81 billion by the end of 2026, registering a compound annual growth rate (CAGR) of 37.2 percent. With telemedicine, more convenient and accessible patient care can be provided. The technology of SaaS helps medical institutions and patients leverage telemedicine software and hardware.
Through this, healthcare systems can be evolved, democratized, and penetrated to those rural areas, helping people connect with medical practitioners at the time of need. Those bedridden can also access medical treatment easily, from wherever they are, as medical professionals can offer their services from anywhere.
Enhanced internal collaboration
Much like in any other organization, healthcare organizations, too, require greater collaboration within their departments. With the help of SaaS software such as Hospital Management Software systems (HMS), workflows are optimized in hospitals, and crucial data is effectively tracked. They are also said to aid better revenue management.
HMS enables staff members of a healthcare institution to get in touch with each other quickly and also aids the efficient and faster transfer of critical information of patients. This comes in handy in countries where the number of medical staff is huge or if there are discrepancies with respect to data handling and sharing.
It is imperative for doctors and medical professionals to have a clear insight into every patient's entire medical history to treat them better. This becomes even more important in situations when a patient enters a physical state, unable to divulge critical medical information about himself/herself. With the help of SaaS and electronic health records, the transparency of patient data is increased within an organization. As per National Electronic Health Record Survey data, an increase in electronic health records had helped more than 64 percent of physicians. This trend is on the rise, and we can expect to see more medical institutions that offer e-records to their patients. The rise of SaaS applications in the healthcare sector has played a pivotal role here.
Medical practitioners must continue their pursuit of knowledge and remain updated with evolving trends in their field throughout their careers. Their busy schedules can be a hindrance to this requirement. This is where having SaaS-powered learning management systems can come in handy for training healthcare professionals. It provides e-learning to doctors, nurses and other healthcare professionals, allowing them to update their knowledge continuously over a period of time, saving time that otherwise can be consumed in attending seminars or taking classes.
One other interesting trend to note is how the major giants in the tech space, the likes of Amazon and Microsoft, are moving towards healthcare. Amazon has been a significant player in the healthcare cloud, rapidly increasing its presence, closely followed by Microsoft, whose cloud for healthcare was launched in 2020. It will be interesting to see where the big giants are headed with the growing adoption of SaaS in healthcare.