How the power of Technology and SaaS is changing the Automobile Industry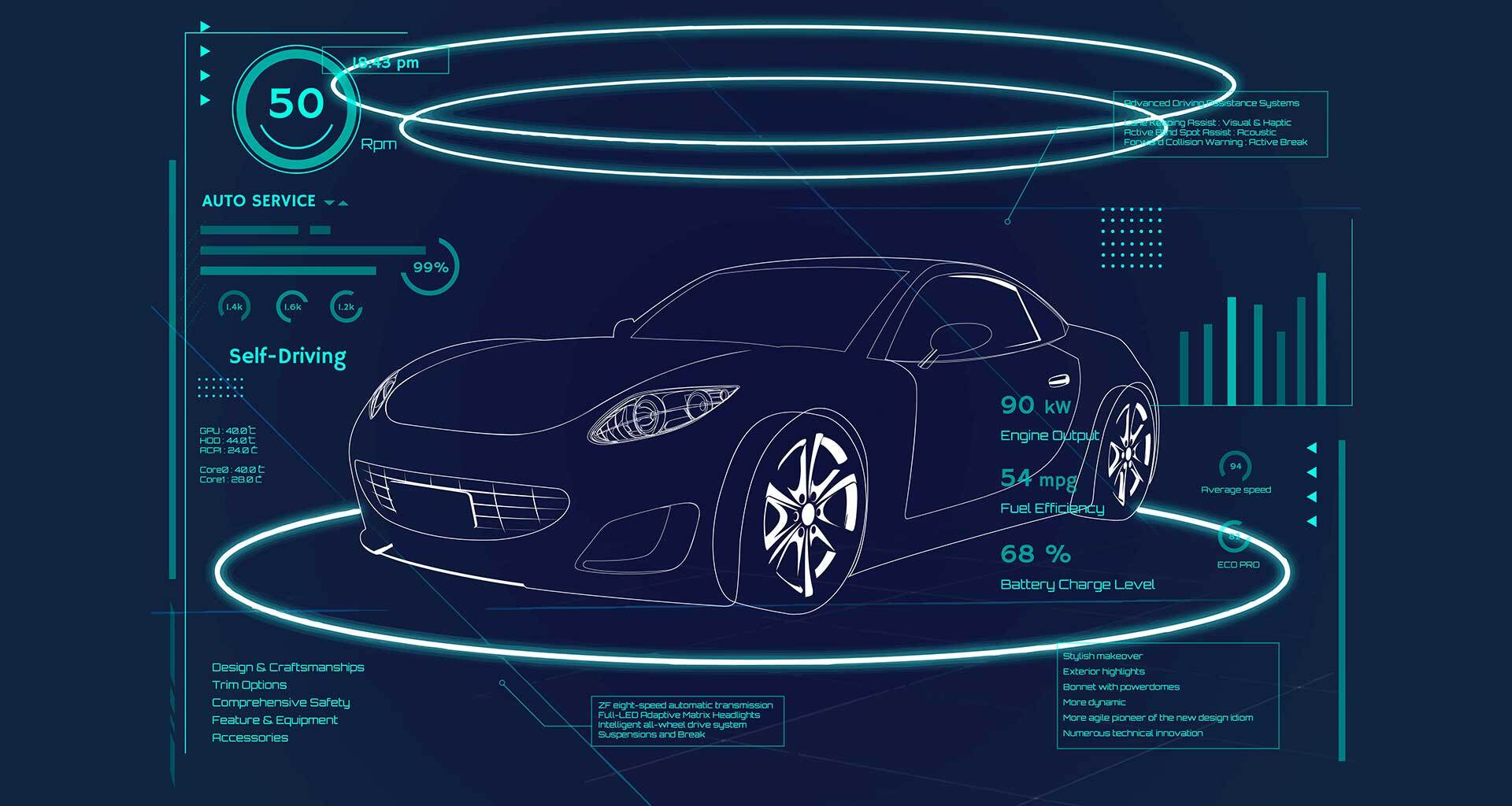 rawpixel.com
---
At a Glance
Self-driving vehicles and voice assistants in autos are becoming the norm on our roads, thanks to technological businesses and new-age start-ups. All transformations and evolutions can take place only when they are required. The need for Software-as-a-Service will increase as the number of on-demand automobiles rises (SaaS). Stakeholders must first understand the changes and commit to a strategic realignment that will allow them to remain relevant far into the next era of vehicular transportation.
---
Autonomous cars, previously restricted to science fiction novels and futuristic films, are well on their way to becoming a reality, and 2016 marked a watershed moment for the industry. Many voice-controlled cars have already found their way onto our roadways, thanks to Hollywood blockbusters and comic books. The day is not far off when autonomous vehicles will be as common as today's standard autos.
With a series of announcements demonstrating how they are investing in the area, IT giants dominated the headlines. Volvo has begun the development and manufacturing of self-driving Uber cabs and driverless trucks. In the self-driving, voice-operated car market, Tesla and Google are also key competitors.
Digital Transformation
In 2016, Uber announced the $680 million acquisition of Otto, a self-driving trucking business, in August, the same day it announced a $300 million vehicle development and production agreement with Volvo. Tesla said in October that all of its new vehicles would be outfitted with technology to enable completely autonomous operation, while Google announced in December that its self-driving business would be spun off into a separate company named Waymo.
Without question, technological firms and new-age start-ups are paving the way for self-driving cars and voice assistants in automobiles to become the standard on our roadways. The traditional car behemoths, on the other hand, are not sitting on the fence. Firms like Tata Motors have been working with voice technology companies to establish their Internet of Vehicles (IoV) ecosystem. In contrast, GM has made a billion-dollar acquisition of Cruise Automation, a start-up creating self-driving vehicles. This year, Ford plans to begin mass manufacturing its self-driving cars.
These are some of the trends and initiatives that are influencing the future of linked mobility, or the IoV sector, which is estimated to be worth more than half a trillion dollars by 2035 and account for 25% of all vehicle sales, according to studies by AT Kerney and Boston Consulting Group. Due to a clear shift in consumer behavior facilitated by technology, this spike in interest and the evolution of cars has already begun to materialize.
Need for Transformation
All the transformation and evolution can only happen only when there is a need for them. Whether it's a natural need or a need manufactured by an external agency, it is always the need that drives innovation and transformation.
Here are some of the needs that played catalysts in bringing in transformation in the automotive industry,
The first significant shift is the amount of time spent in cars. According to the AAA Foundation, we already spend a lot of time in our vehicles: according to the AAA Foundation, US drivers spend more than 290 hours per year behind the wheel, which equates to about 6-7 hours per week per licensed driver. People in India who commute via large cities or who live in suburban regions spend up to 3-4 hours each day in their automobiles. However, as driverless cars become more common, this figure is expected to rise. Significant populations that have previously had minimal or no interaction with driving, the elderly, persons with impairments, and children will no longer be constrained by this limitation when controlling the automobile shifts to computers.
According to two different academic studies, driverless cars might result in a 20% increase in vehicle miles traveled (VMT). The argument is simple: when automobiles become self-driving, humans will have more time to do other things while on the road. Technological advancements will determine the speed at which this happens. According to AT Kearney, self-driving technology may free up 1.9 trillion minutes of idle time for passengers by 2030.
Advent of Mobility-as-a-Service
Self-driving cars will also expand the mobility-as-a-Service (MaaS) market, with consumers shifting their preferences from individually owned automobiles to on-demand mobility options championed by businesses like Uber or other car rental companies like Zipcar. Global auto club memberships are growing at a 30% (CAGR) compound annual growth rate, with an estimated 26 million members. Daimler and BMW, for example, are already on board with this trend and have launched Car2Go and Drive Now, respectively.
Regardless of driverless cars, wealthy economies are seeing a secular drop in automobile ownership. Also, studies reveal that the number of 16-24-year-olds in the United States with a driver's license has decreased from 76 percent in 2000 to 71 percent in 2013. This tendency will be accelerated by self-driving automobiles.
SaaS in Automobiles
As the number of on-demand cars grows, so will the need for Software-as-a-Service (SaaS). Smart Voice AI technology will be dominant in this area. The software layer will control numerous automotive features and, who knows, maybe even the vehicle's operation. It will also give users services and amenities that will improve their transit experience. This bodes well for automakers, and it's presumably why they're increasingly partnering with speech-tech start-ups to incorporate voice assistants and other SaaS products into their vehicles. According to Morgan Stanley, software and application layers will make up about 60% of autonomous cars in the future.
The growth rates of traditional vehicles will slowly drop, and the non-software-powered vehicle market will become stationary in another decade or two. OEMs (Original Equipment Manufacturers) that want to be relevant in the future car business will have to make certain decisions in this situation.
First, software stacks that smoothly connect with the vehicle interface must be assured. OEMs should collaborate closely with technology firms creating solutions like AI-driven voice assistants that can operate vehicles and link to other vehicles to achieve this.
Based on the revolution brought in by open-to-market platforms such as Android, the outcome will likely be better. OEMs are unlikely to achieve the same level of technology development competence as tech start-ups or established firms. As a result, we're more likely to see a trend toward a dual strategy, in which partners work on hardware optimization and application development at the same time.
In this regard, several creative start-ups in the speech tech development space have spent years developing cutting-edge technologies and solutions that cover the whole spectrum of voice AI. These businesses provide AI and natural language processing (NLP) systems for voice assistants.
As a result, car manufacturers receive the best speech assistance for the best user experience, but they also get superior interaction analysis. This is made feasible by improved NLP-based interaction data production, which offers firms insights into their customers' instructions and preferences and the capacity to analyze aspects such as the tone of their voice.
Therefore, the best practice would be taking a more open-ended approach and pursuing a dual strategy of hardware optimization on the one hand and application development on the other.
Way Forward
Finding the appropriate partner is crucial to building successful SaaS-driven cars in the future. For example, an Indian car manufacturer intending to dominate the domestic market in the coming years would be better suited for collaborating with an Indian voice technology firm that can offer vehicles that can answer commands in Indian vernacular languages rather than English.
In this sector, futuristic start-ups might show to be the most excellent alternative for any organization. M&A is also being used to transform such technological businesses into captive entities, and these are the developments that will define the global car industry's future landscape.
The first stage for stakeholders is to comprehend the changes in the automotive landscape that have been detailed above and commit to a strategic realignment that will enable them to stay relevant far into the next phase of vehicular transportation.