Four must-haves for modern SaaS customer support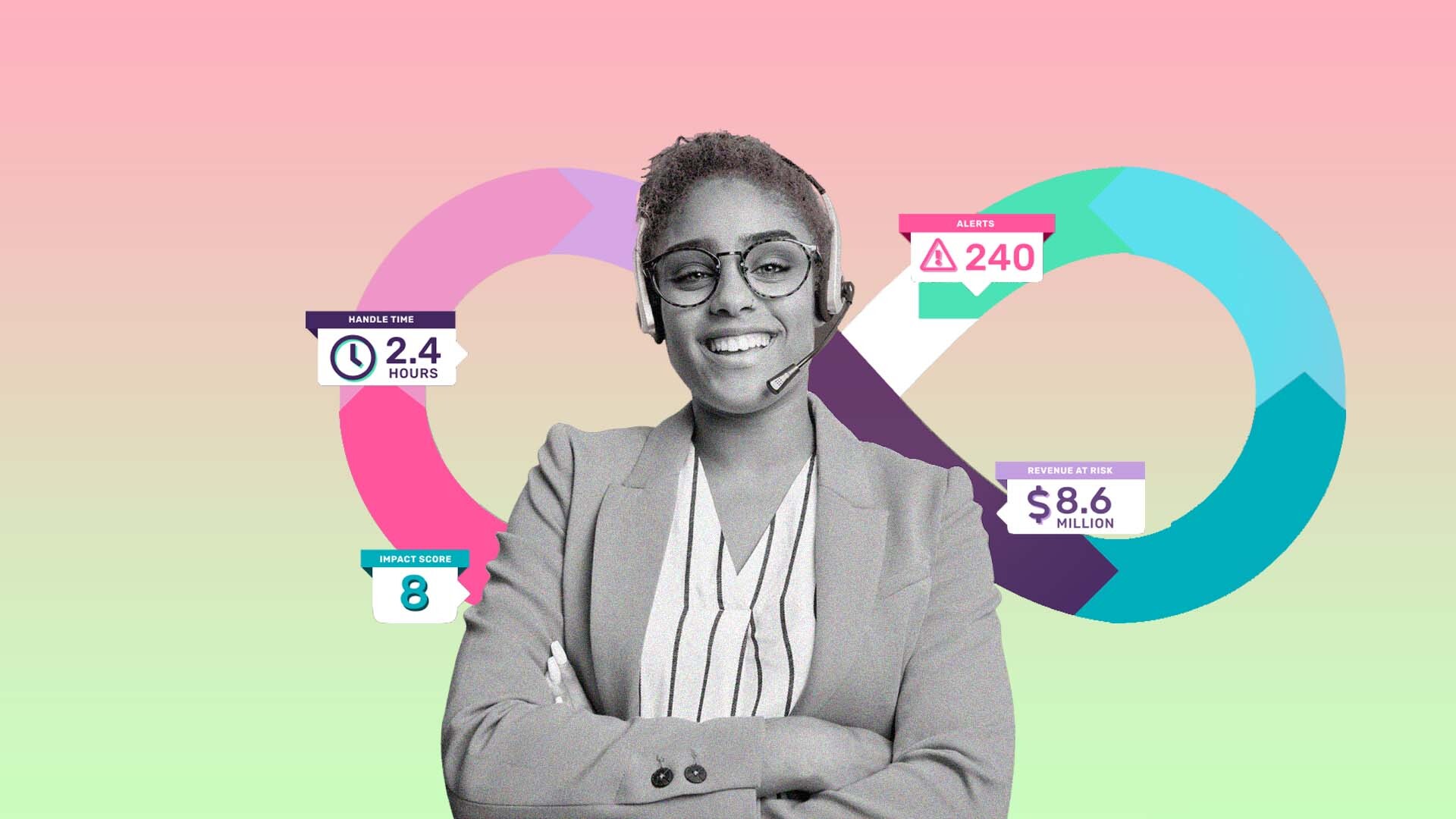 ---
At a Glance
Today, there are more product releases on the cloud than on-premise. As the world transits to the cloud and SaaS, knowing the differentiators that enhance modern SaaS customer support is essential. There are pros and cons of moving to the cloud, with many cons in a "can-be resolved" stage. Sowmya Kapoor, CEO of TheLoops, elucidates her perspective.
---
In my view, there are four important differentiators to enhance modern SaaS customer support. To understand my logic, I first need to answer a common question which reverberates across the industry – What is the difference between on-prem support and SaaS support?
To answer that, we need to understand the pros and cons of the cloud.
The promise of the cloud includes the lower cost of ownership and less complexity, which is why many companies have moved to the cloud. The cloud vendor owns the implementation, and the technology is on their servers which means, in theory, issues are going to be resolved faster. Additionally, the technology provider owns and maintains the technology, enabling an understanding of how people use their technology and being aware of any issues arising as they have access to all the log files and clickstreams.
That is the promise. However, delivering on it can be flaky.
There are many different perspectives on increasing the productivity of employees and the way they work with development in cloud companies. There is an ongoing dialogue and collaboration between support and engineering, while with on-prem, it is a more siloed approach, causing difficulties for these two parties to interact. Also, in the cloud, there is so much focus on product-led growth, enabling more conversations with support to understand what new features are needed.
So what are the different issues in on-prem and cloud support?
According to the Technology & Services Industry Association's (TSIA) 2021 Support Services Benchmark, a big one is that there are half fewer implementation and configuration issues for cloud customers. Why? Well, it's done in the cloud, you don't have a big implementation team on-site, and there is more standardization on how cloud technology is implemented. However, when an outage occurs, it affects all customers.
As we know, there are far more product releases in the cloud than on-prem. There are pros and cons in moving to the cloud, with many cons in a "can-be resolved" stage. This leads me on to the four must-haves for modern SaaS customer support.
SaaS support reps need a greater depth of product knowledge
Technology is evolving so rapidly. Hence, it is a challenge for support representatives to understand the tools, how people use them, and what's new this week. Knowledge must be augmented with product signals.
Within our customer base, we have seen that, on average, customers have between 12-15 tools within their support environment. The content of the resolution, the user journey, and the backend logs concerning where the errors occur are available within the environment. However, the data is siloed.
Apart from giving knowledge to the agents, the question is how we can augment them with real-time insights on the product? A modern support solution can correlate data in real-time from the user journey. So you no longer have to ask the customer what they were doing with the product. If an error occurs, you can correlate that with the log files and alerts at an infrastructural level to guide the agent to identify the issue quickly. Is it a bug? Is it a feature request, or has this happened in the past? This guidance helps the agent. No more copying and pasting across tools but empathizing and having a better conversation with customers.
"I do understand this is an issue, so let me escalate it or resolve it." A connected rep is how to improve resolution rates.
SaaS support reps need to identify product issues quickly
SaaS support representatives must quickly and accurately identify product issues through product data logs and usage data in a cloud environment. Support must have access to everything going on in the cloud. However, in reality, it doesn't work that way as support has to go through DevOps or a CloudOps team or the Engineering team to access information, which is quite time-consuming.
On average, according to the TSIA Support Services Benchmark, Priority 1 tickets take five days to resolve. This is a considerable number. Identifying where the customer is facing the issue makes sense that resolution time can be reduced. The same study identifies that Priority 2 tickets can take up to eleven days to resolve. There has to be a better way and a real-time correlation and contextual engine.
The other challenge is that development typically works in Jira or Slack, and support is working in Salesforce, and the two are non-integrated. The TSIA states in its study that 75 percent of cloud companies are operating support as a cost center, which means they don't necessarily have the staff, the technology budgets, or the tools that they need.
We connected Salesforce's sales data with Zendesk, the ticketing solution, alongside Slack and Jira. This gave one view every time the customer highlighted an issue, extending organizational visibility to the impact of the ticket on revenue. Getting everybody on the same page concerning a particular interaction and understanding the revenue-at-risk make support more strategic.
The critical success factor here is to make relevant data centrally available. Modern-day support solutions need to integrate all tools and drive insights.
It's about catching the issue in real-time and resolving it.
Cloud companies need an efficient escalation process
As mentioned above, cloud companies typically have longer resolution times, according to the aforementioned TSIA report. Due to support being run as a cost center, there is a need for better collaboration and streamlining. The biggest problem is in finding relevant data. Data must be contextualized and correlated across sources to enable frontline agents to make better judgment calls.
But how do we move support from being a cost center to a growth driver? It's all about perceived value.
Suppose you are using a platform that is constantly correlating data, learning and evolving as the company grows, and providing better optimization of your existing investment. In that case, it will be perceived as a growth driver. It changes the discussion for a support leader in terms of adding value to the organization. This is why it makes sense to have an intelligent support operations platform.
You also need to identify repeat issues, and to achieve this, visibility is key. You see many automation tools in DevOps and Engineering that streamline operations, so why can't the same approach be used for support as well?
Cloud companies must address customer issues proactively
The TSIA study claims that there is an incredibly tight connection between satisfaction, support, and contract renewal rate. Cloud companies rely on renewals to make money. I fundamentally believe your support experience cannot be different from your product experience in a SaaS world. In product-led growth, companies' understanding of data is critical. It's happening on the sales and marketing side – so why cannot support teams leverage the same data?
The data in engineering and DevOps should also be made available to support. People have come to realize that support can be a competitive advantage rather than a cost center. But this needs automation. Unified customer visibility coupled with AI-driven operations is the key to an effective customer experience and revenue growth.