Evolving trends: The power of SaaS in agriculture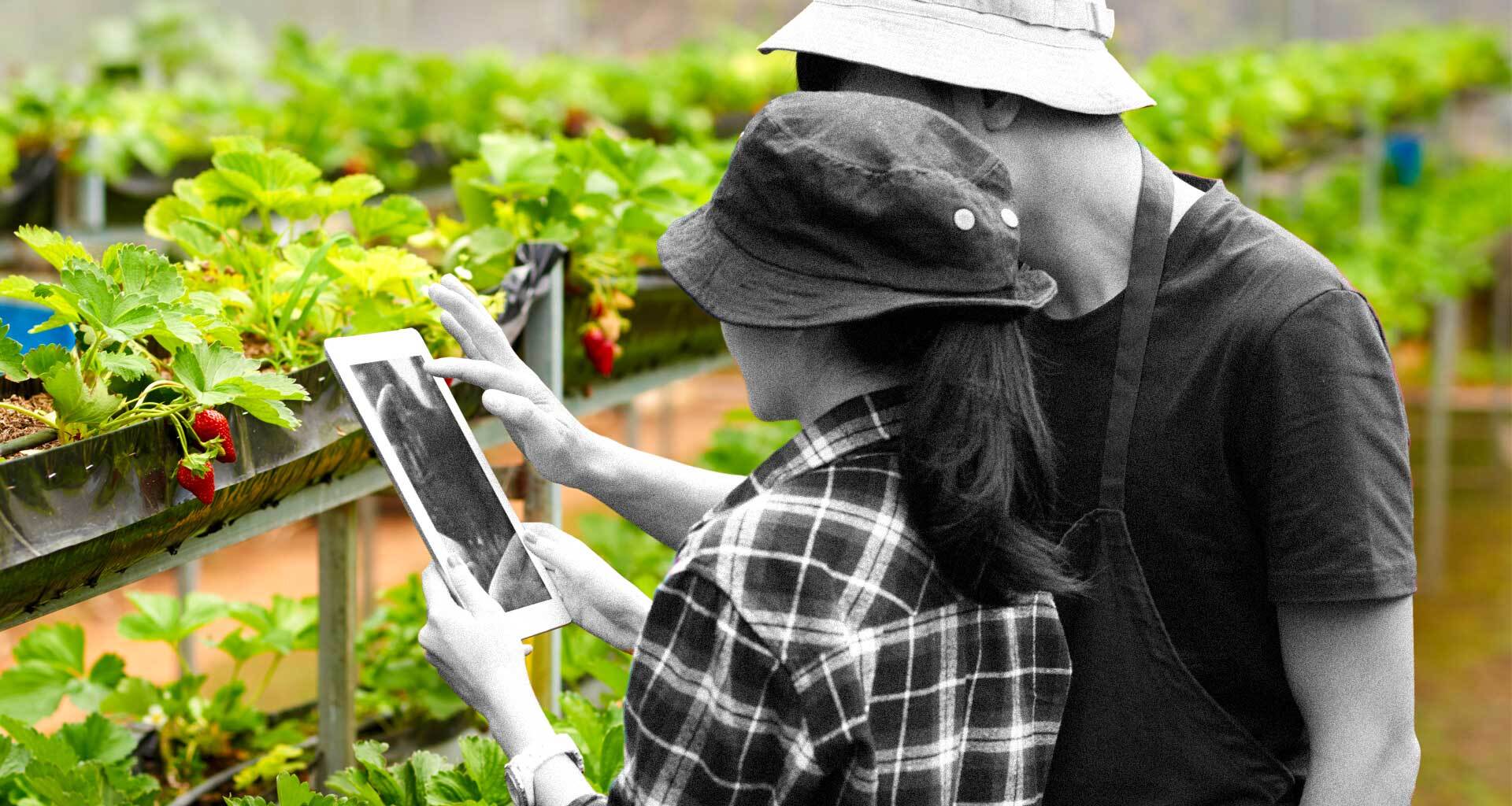 ---
At a Glance
Alongside the increasing adoption of technology in agriculture and the growing number of agritech startups, SaaS solutions are also finding their way into many of them. They help in many different ways, quite contrary to what one might assume (that agriculture is all about manual labor)
---
Technology today has found its way into almost every sector's nook and corner. Agriculture is no exception to this. Yet when people think of agriculture and farming, tireless amounts of work on the fields, heavy lifting, calculated irrigation, and many such things involving manual labor come to mind. Though that exists, it is important to note the developments in 'AgriTech,' as it is called, a rapidly evolving field, which registered significant investments even when the pandemic was in its ransack mode during early 2020.
Why embrace agritech?
Though the penetration of modern agritech solutions is to be improved (reports indicate penetration to be as low as nine to ten percent among farmers in subcontinent countries like India), a report from The Week states that during 2020 alone, agritech startups witnessed over $300 million worth investments. The number of startups that emerged in the domain also grew, registering about 600-700 new startups working towards providing innovative solutions.
One reason why the number of startups and investments are going up in the field could be attributed to the growing food demands and other concerns surrounding it, which include wastage, safety and much more. The need for increased productivity has been perennial, as it plays a major role in solving rampant poverty issues in numerous nations. A report from the ScienceDaily states that global agricultural productivity must increase at an average rate of 1.73 percent annually to feed about 10 billion people by 2050
That asunder, it is also important to note that in a complicated and vital sector like agriculture, mistakes can prove costly. Common agricultural practices conducted via unplanned methods can have their own repercussions. Coupled with it, food safety challenges arising out of issues such as inadequate pest control, improper weather conditions and contamination can have severe ramifications for human health and for the businesses of farmers, food manufacturers, and producers. This is where technology can help. While this is one of the reasons behind the pertinence of using the right technology in agriculture, it nevertheless is a valid enough reason.
SaaS is one of the trends
Many agritech companies are contributing towards increasing agricultural productivity, efficiency, and more importantly, sustainability. Cropin, a Bengaluru, India-based AI agritech organization, states that today's agritech is more about smart farming- a concept that uses a blend of hardware and software solutions to capture data, analyze the data and provide effective, actionable insights to food producers before and after the harvest. The hardware part (sensors, drones, robots, etc.) here is provided by the growing trend, Internet of Things (IoT), and the software part which is needed to run the hardware is provided by SaaS.
SaaS helps here in many different ways.
One main trend that companies like Cropin have captured and built upon is the shift from the usage of physical papers, spreadsheets (after computers came into existence), and many such methods. Even after the emergence of satellite image tools such as Raven Receiver, farmers still had to implement and coordinate many tools to manage their entire farm operations. The emergence of Agritech SaaS tools has provided a one-stop solution for the management of all farm activities through technologies such as drones, sensors, etc. (operated by IoT). Cropin itself is a good example of a company using data analytics and satellite imagery to collect, analyze and manage activities in farming.
Effective data management and insightful decisions
Data is paramount. Effectively handling it is even more so. Major challenges arise out of an inability to manage field data. With the help of SaaS-based cloud software in smart farming, data collection, retrievement, data processing, storage and dissemination are simplified. Using SaaS, data on numerous things such as weather cycles, crop patterns, soil quality, harvesting, satellite imagery, and much more can be acquired. It is also possible to quickly make accurate conclusions and decisions. A farm's entire data is stored in the cloud, which makes it easily accessible too. This can prove extremely beneficial as the stored data can come in handy at any time. For instance, if the crops are infected by a disease showing similar symptoms from the past, remedial measures can be easily deployed.
As consumers have a right to know what they consume, there is a need for the supply chain to be transparent and visible. There will be demands to not only know how food is produced but also what happens across each stage of production (from farm to retail). Running SaaS-powered agribusiness ensures not just the safety of agriproducts but also contributes towards making the supply chains more transparent and traceable. It can assist in root cause analysis to determine the starting stage of each problem via effective tracking.
As mentioned above, the world faces numerous challenges in food safety. SaaS-powered agricultural activity helps in providing efficient farming methods to eliminate concerns arising out of food safety, through its technology in weather pattern predictions, yield projections, and probability mapping of diseases. After all, with the data that is stored to land at actionable insights, predictive analysis is the core of forming decisions, something which also enhances food safety. 
Increasing the financial stability of farmers
SaaS in agriculture can address not only the specific business needs of farmers and those in the agri-supply chain but also provide cost-effective solutions as opposed to other methods. Alongside cost-effectiveness, they help in yielding high-quality crops at minimal costs and also help cut down unnecessary costs by tracking and comparing them alongside production yields and other profits against benchmarked values. 
This can help cut costs, increase savings, and aid in efficient farm management, especially in the area of tackling market and price risks. Maharashtra's FarmERP, is one such platform that works in this domain to help agribusinesses improve their productivity and profitability.
These aside, it is also necessary to note that SaaS solutions offer easy integrations, much like in businesses. They can be integrated into or with the existing IoT devices. The need for heavy manual labor is significantly reduced via better-informed decisions that also provide a range of functions.
Evolving trends in the field must not be missed. But that is the story for another day.