Digitization of businesses and the role of SaaS, cloud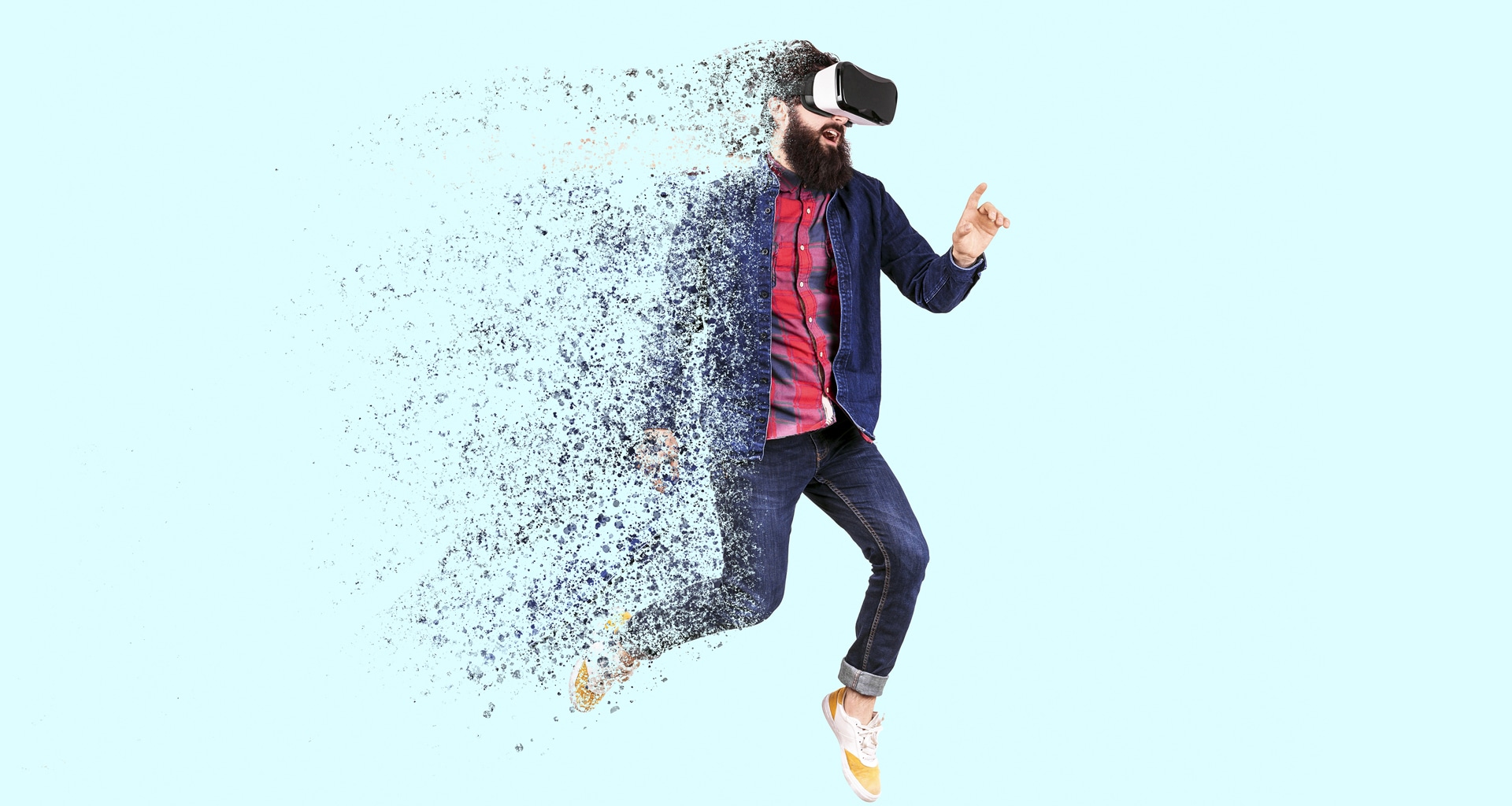 user23674593@freepik
---
At a Glance
Digital transformation, which is adopted by many businesses today, is driven by the increasing penetration of cloud services and numerous SaaS solutions. Reports have stated that adopting SaaS solutions have largely helped companies going through their digital transformation journey, which is one of the fastest growing trends today
---
It is the age of digital transformation. While the trend had picked up pace even before the pandemic-induced digital transitions occurred for many businesses, it has grown in momentum further, so much so that about 65 percent of the world's GDP has already been digitized.
A report from the Research and Markets in 2020 stated that the global digital transformation market would grow at a Compound Annual Growth Rate (CAGR) of 16.5 percent. In terms of numerical value, the market was projected to grow from $469.8 billion in 2020 to over $1 trillion by 2025. The rapidly surging trend would impact and contribute to more than half of the global Gross Domestic Product (GDP)by 2023.
With respect to enterprises and other organizations, the aforementioned report highlighted that over 70 percent of the world's organizations have either embraced digital transformations or are working on one at present. Other reports indicate that about 55 percent of startups and 38 percent of traditional businesses have a clear-cut digital business strategy. Twenty-one percent of North American and European enterprises have completely adopted digital ways of working. 
Therefore, it is not a slow-growing adoption anymore. Industrial enterprises have benefitted from digital transformations. Adopting a digital model in businesses can have numerous benefits. They help improve operational efficiency, meet and satisfy evolving customer needs, improve productivity and product quality, and aid in product development costs, all of which are vital elements to run a successful business.
A 2015 founded company, SAAS Infosolutions, which aims to change the outlook of the digital space altogether, states that, alongside digitalization plans, its proper execution also plays a pivotal role. It helps companies reinvent their processes, improve quality and promote consistency. According to Cognite, a company that enables the digital transformation of heavy-asset industries through the means of its industrial IoT data platform, digitalization is effectively achieved when it lifts all segments within an enterprise.
True digitalization requires open ecosystems and a healthy dose of realism. It requires universal access to understandable data

Petteri Vainikka
Reports and experts have opined that cloud and SaaS adoptions are crucial elements to adopt an efficient digital transformation strategy. An enterprise SaaS is vital for digital transformation in 2020. According to Will Hastings, a research analyst manager at PTC, the shift from traditional on-premises to enterprise SaaS solutions is a straightforward strategy, which can deliver immediate and continuous benefits to achieve digital transformation. Having a SaaS-powered business model can bring numerous benefits to the table.
Saving time
Companies are reliant on Information Technology that requires time and resources for implementation, maintaining, and updating on-premises software for their operations. And with digital transformation in place, there is an opportunity for companies to be more strategic in their IT operations. Integrating IT and operational technology (OT), for instance, can enable new business models in the era of digital transformation. Here, end users who adopt SaaS solutions can significantly reduce the time and resources spent on IT-related operational support.
Meeting demands and being agile
Businesses today must be ready to embrace change brought about by evolving trends such as digitization. SaaS solutions help embrace this pace better and aid in business agility. One vital component of any business in this digital era is to have agility in supporting technology. With SaaS solutions' combinations of limitless scalability and continuous functionality improvements, companies would be able to future proof the investments they make on their technology, thereby contributing to business agility.
Improved collaboration
PTC states that Improved collaboration capabilities provided by SaaS solutions impact value chain relationships in a business. PTC highlights some of its own. For instance, capabilities such as having a SaaS-based computer-aided design (CAD) for viewing and editing documents or an improved ability to assist customers in the field with SaaS-based functionalities can be beneficial. In short, SaaS solutions enable users to improve upon their products, processes, services, traits that align with the goals of digital transformation.
Security
SaaS providers apply the latest security technologies for their vendors, ranging from data encryption to multi-factor authentication and API keys. Modern cloud-based apps are made to prevent potential threats such as hacker attacks, malware, and data breaches. These days, with the rise of cybersecurity threats, SaaS solutions vendors are also evolving to keep up with the pace of growing attacks. The rise of cybersecurity SaaS is a trend. Read about it here.
Access and higher product quality
One benefit of digital transformation is the flexibility it offers for businesses and employees. With a reliable internet connection and a suitable device to access cloud-based applications, the flexibility and even productivity factor would be enhanced as staff could work from anywhere and anytime. Also, the quality of the product could be improved as well. For instance, if a business develops an application on the cloud, every member of the development team can assess the product to run tests and fix bugs, contributing to an increase in the quality of the final product. Besides, with the cloud, the app is delivered to the market faster, thus giving users early access to it.
Shifting to digital modes of business is the trend now. There are no specific recipes to achieve the same, but adopting SaaS or other cloud-based solutions is a very good place to start.