An insight into the world of Metaverse; Explained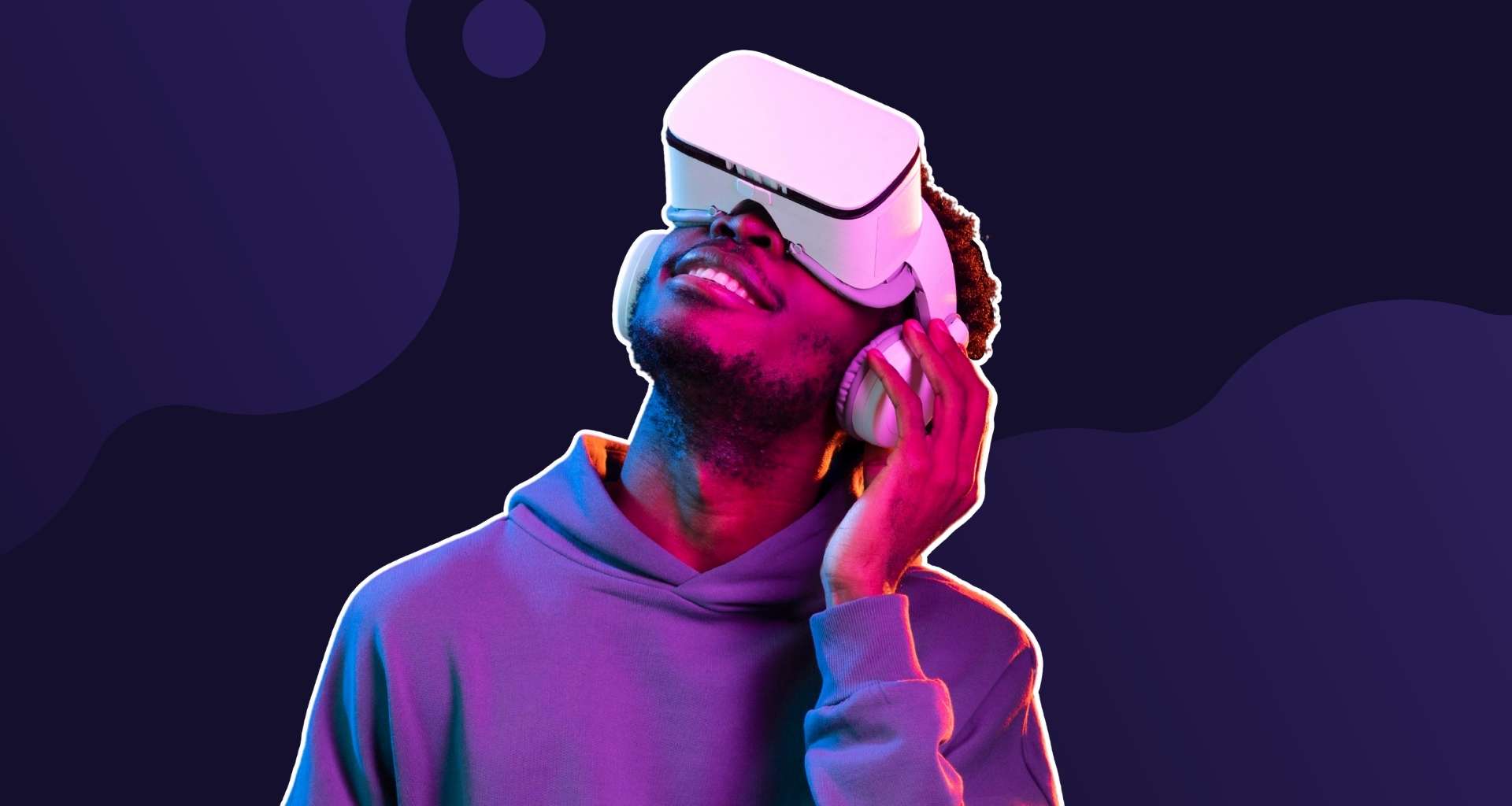 ---
At a Glance
Who would have thought virtual reality would be a part of our day-to-day life, not now but shortly. Metaverse was once a science fiction term, and now it's breaking into reality. Metaverse is the next big thing in the tech world, and it's the new buzzword in town ever since Mark Zuckerberg announced Facebook's name change. First, let's understand what Metaverse is.
---
Metaverse: Explained.
Metaverse is virtual spaces that allow people to interact more immersively than conventional social platforms. People can interact using their human avatars wearing a VR headset in a virtual environment. Many people see Metaverse as the next stage in the development of internet technology. "We shouldn't really have to physically be together to feel present or collaborate or brainstorm," says Mark Zuckerberg. He also said Facebook would transform into a metaverse company in five years.
Since the pandemic, people have worked in their homes and loved it. But after two years, many employers wish to go back to the office because people miss their work environment. Now, what if there's a way to simulate the work environment from your home using a pair of virtual reality glasses? It is what meta is aiming to achieve. Facebook has already invested in augmented and virtual reality headsets and glasses.
Is Metaverse the future?
It is still a topic for discussion, and no one is clear how the Metaverse could affect our lives in the future. It is still unclear how long the Metaverse will take to develop. Metaverse will be part of web 3.0, and it runs on blockchain technology. Many blockchain-based metaverse social platforms are still working on Augmented Reality (AR) and Virtual Reality (VR) technology to allow users to engage in the virtual environment thoroughly.
Facebook has plans to hire 10,000 employees in the EU to build the Metaverse. Other tech giant firms also share a common interest in this concept, including Google and Microsoft Corp. They are investing in cloud computing and VR companies in anticipation of Metaverse's growth.
It's always been obvious to me that computing over time will adapt to people than people adapting to computers. You won't always interact with computing in a black rectangle in front of you. So, just like you speak to people, you see, and interact, computers will become more immersive. They'll be there when you need it to be. So, I have always been excited about the future of immersive computing, ambient computing, AR.

Sundar Pichai, CEO of Google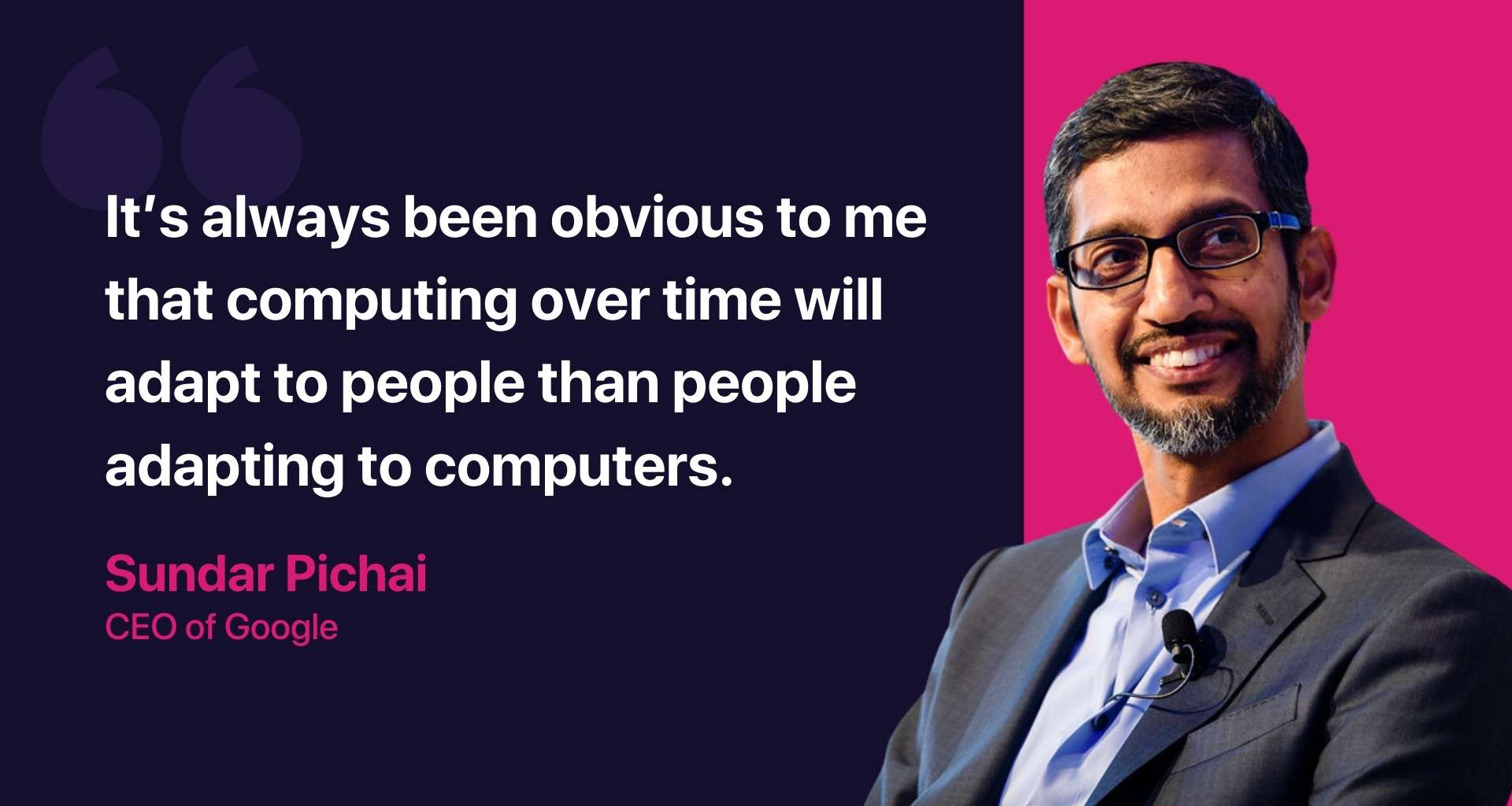 What can you do in the Metaverse?
You can do many things in the Metaverse that may not be possible in real life. You could visit different places from your home, attend a virtual meeting, play a game virtually, create artworks, etc. The pandemic has ended, and employees are asked to come to the office. Some prefer to work from home, and with Metaverse, employees could join a virtual meeting and co-work in a virtual environment.
Facebook has launched Horizon Workrooms, a meetings alternative, to use its Oculus VR headsets which launched earlier. The headsets alone cost 300$ or more. While the early reviews were not great, the pricing is also a concern.
Global virtual reality device shipments reached 13.48 million units in 2020 and are predicted to reach 112.62 million units by 2026, representing a CAGR of 33.85% during the forecast period (2021–2026).
"A lot of the metaverse experience is going to be around being able to teleport from one experience to another," Zuckerberg of Facebook says. Tech firms must yet figure out how to connect their various web platforms. Competing technology platforms should agree on a set of standards to make it work.
Examples of Metaverse
The term metaverse took center stage over the last few weeks, but some tech giants are already working on it. Here are some notable tech companies to watch out for in the Metaverse.
The tech giant Facebook, now renamed Meta, has been working on virtual reality ever since the acquisition of Oculus in 2014. The tech giant Facebook, now renamed Meta, has been working on virtual reality ever since the acquisition of Oculus in 2014.
The central vision behind meta is that people can create a virtual world with digital avatars and connect with others to work, travel or watch movies using VR headsets. "The next platform and medium will be an even more immersive and embodied internet where you're in the experience, not just looking at it, and we call this the metaverse," said Mark Zuckerberg, CEO of Meta, during the company's name change event.
Microsoft has already started using holograms, and with the Microsoft Mesh platform, it is developing mixed and extended reality (XR) applications. It will help combine the real world with augmented reality and virtual reality.  "As a company whose focus is on productivity, on knowledge workers, it's something that customers are really asking us for, and it's coupled with the vision of mixed reality that we've been working on for 12 years. It's all coming together", said Microsoft Technical Fellow Alex Kipman.
Tim Sweeney, CEO of Epic Games that developed Fortnite, has said, "It's no secret that Epic is invested in building the metaverse." Epic Games is in the process of creating photorealistic digital humans with its MetaHuman Creator. It could help you in customizing your digital doppelganger in future open-world games.
Fortnite, a battle royale game, joins hands with Balenciaga. They will work on outfits for you and your avatar.
Metaverse and its impact.
Metaverse has been getting much traction in recent years because it is expected to connect people from the real world to engage in a virtual environment. It has already garnered massive attention from tech giants, and although its development is still in its toddler stage, great things are expected from it.
Tech industries have started adapting to the Metaverse and its vast implications. Companies will have to do market research on their new customers and their needs in the Metaverse. People's behavior could be different in the Metaverse, and they could do things they otherwise would have found difficult in the real world.
A world without ads is not possible, and indeed there will be ads in the Metaverse. Brands could be a part of the Metaverse, CEO of Manticore games, Frederic Descamps, said, "Even in [the film] 'Ready, Player, One,' who actually made the Metaverse there? It will be all about the act of creation." Brands should consider this in mind rather than turning the entire world into a giant advertisement.
Metaverse will significantly impact culture, entertainment, shopping, etc. Marketing leaders from a company should analyze the cultural impact metaverse could have on people. Metaverse is not being created to roam in a virtual space and have fun. Anybody can meet anyone, befriend someone or even start a new relationship. Brands need to adapt continuously to these ever-growing changes as customers interact with them in 3D form.
The whole of Metaverse is new to the internet, and it will have an enormous impact on society. Web 3.0's new era will open doors to unlimited opportunities and creativity to open up a new gateway for businesses and companies. Now the  big question is, are they getting ready for it?