Amazon's Secret Sauce To Success and Making Money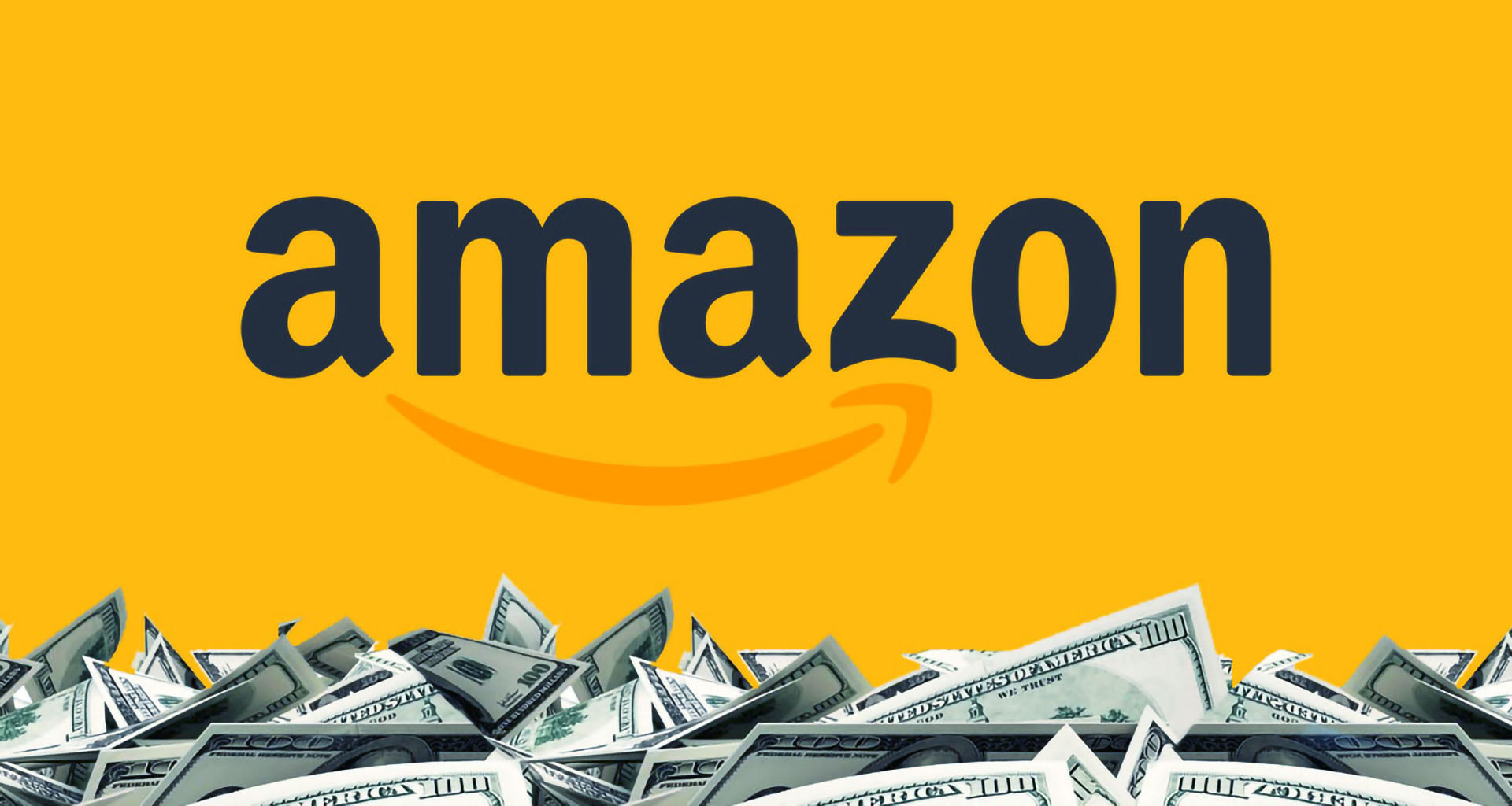 amazon via press.aboutamazon.com
---
At a Glance
Amazon has emerged as the biggest success story in the online space and is now amongst the biggest corporations in the world. There are various reasons that can be attributed to its success. Read on to know more about the secret sauce behind Amazon's success. From an online bookstore, Amazon has become the e-commerce behemoth with its unique business strategy. Here are the details of the secret sauce behind Amazon's success.
---
If you double the number of experiments you do per year, you're going to double your inventiveness.


Jeff Bezos
Amazon is often quoted as an example of a company starting small and growing big. It has a market cap of $1.7 trillion and is currently the most valuable online retailer globally. Amazon has evolved into more than just an online store. Even though eCommerce makes up a significant portion of its overall sales, it still has diverse revenue-generating platforms that generate billions through varied business segments.
The beginning of Amazon
Amazon was initially an online bookstore. It was started in 1994 by Jeff Bezos and soon expanded into a store that sells everything from A to Z. The company, after following the initial business plan, the company forayed into the computer games and music industry in the year 1998 with several exciting offerings. Around the same time, Amazon also expanded its international presence by acquiring leading online bookstores in the UK and Germany. At the turn of the millennium, when dot com era was reaching its peak, Amazon had already expanded into a wide range of segments, including video games, consumer electronics, toys, games, software, home improvement products, and much more.
Amazon in no time launched Amazon Web Services (AMS). This was in line with Jeff Bezos's initial ambition to turn Amazon into a tech company rather than staying an exclusive online eCommerce platform. This diversification helped him get closer to his goals. As 2006 approached, Amazon further developed its AWS portfolio with its Elastic Compute Cloud (EC2). These diversifications were followed by Simple Storage Services (S3). This extension into digital services boosted its revenue and remained the bulk for the income generation.
By 2007, Amazon witnessed the rise in the demand for e-book readers and launched Amazon Kindles, which were pocket-friendly handheld tablets that turned e-book reading into an experience in itself. The launch of Kindle was a huge success and prompted Amazon to foray into the e-publishing market in 2011 with the Amazon Publishing Service. Around this time, an announcement was made by Amazon that the sales for e-books on the platform have crossed the sales for traditional printed books, marking a big step in the journey of the company.
Since then, Amazon has been able to continue to diversify its revenue-generating platform. Numerous expansions have led the company into becoming a giant top online retailer.
Popular services offered by Amazon
Amazon has been able to become the giant it is today with the help of its diversified offerings. Other than the online store, these services have allowed Amazon to engage the customers at multiple touchpoints. Here are some of the most popular services offered by Amazon: –
Amazon Go
Amazon Go is an automated convenience store. The launch of these stores has completely transformed the way shopping experience for the customers. When the customers enter the Amazon Go store, they must download the Amazon Go app on their smartphones. Subsequently, they are required to scan the QR code, which is placed at the Amazon G store entrance. Thereafter, customers can then start picking up all the stuff they want and get all the things they require packed adequately in bags.
Unlike other regular departmental stores, these Amazon Go stores need not wait in the queue at the cash counter. Customers just need to select the products they require and let the app complete the rest of the tasks. The customers who have placed the orders with the Amazon Go app need to pay only for the stuff they have purchased and nothing else. As of now, 11 Amazon Go stores are operational, with many more locations in the pipeline.
Amazon Prime
Amazon offers an annual membership to the customers with loads of benefits across various Amazon platforms. Customers eligible for Amazon Prime receive attractive benefits and deals on products, quicker delivery in select locations, incredible discounts on items, and unlimited access to music, movies, e-books, etc. With a base of over 90 million subscribers in the US, the company experienced 45% growth in the Us market, which later increased to 51% thanks to the numerous benefits on offer for the customers. Amazon has also offered its customers the one-click checkout.
Amazon primarily focuses on enhancing the shopping experience for the customers at the website, which helps it gain higher user engagement. This is the success mantra Amazon has been following since day one. Amazon Prime also has an app with many series, movies, Stand-up comedies, and documentaries that have played a massive role in engaging the Gen-Z's. Amazon prime has also recently started providing a music platform where Amazon members can stream and listen to music offline and add free.
Amazon Pay
With the launch of Amazon Pay, payment has become much more comfortable with just a one-click option. Several online payment integration features like movie tickets, flight tickets, phone bills, electricity bills, and many more have all found a single platform making it extremely convenient.
Secret Sauce behind the success of Amazon
Innovation is the secret sauce that is one of the biggest reasons behind the success of Amazon. It has always been observed that Amazon regularly invests in the latest technology and has a clear pathway to achieve the desired goals. Thanks to its innovative approach, Amazon has been able to integrate a large number of products and services under a single offering. This has led to Amazon launch new products and increase customer satisfaction.
Amazon was one of the first eCommerce companies to invest in Machine Learning (ML). They started using ML for Amazon shopping and later on integrated it with the Amazon Firestick. Eventually, the machine learning mechanism was combined with the flagship virtual assistant from Amazon, Alexa! Amazon is highly appreciated for the quality of service it provides to its customers. Apart from efficiency, it mainly targets convenience. Many enterprises have come and gone when it comes to eCommerce, but Amazon has always managed to stay one step ahead of the competition. Amazon's service was something no company could match. With its buy-it-in-one-click to fast returns and delivery policy, Amazon stands as a single player.
Another essential aspect to note in Amazon's success story is that the company always chose the right platforms to step in. For instance, despite having all the resources and technical prowess, Amazon did not foray into the Operating systems industry. This was a smart move because it would have otherwise pitted Amazon against Android or Windows. Moreover, the company decided against venturing into the business to create gaming devices to avoid direct competition with X-Box or PlayStation. Amazon has always focused on delivering solutions to problems where other companies have been unable to effectively address the issues.
Amazon is still growing and still amazed its customers with new services and products at regular intervals. Amazon's growth story does have inferences of few e-commerce sites like Alibaba that hit them. The Flipkart-Walmart alliance was also a big deal in Amazon's customer engagement; however, Amazon left no stone unturned to wrest the initiative from the competitors in the most attractive eCommerce market in the world at present, India.
It can be very well agreed that Amazon is much more than a service provider today but is the internet revolution leader. It has emerged to become of the four biggest internet companies, also known as GAFA, i.e., Google, Apple, Facebook, and Amazon. As long as it is the torchbearer, the world shall follow it. By anticipating the customer requirements, Amazon has created product and service options that solve real pain points for the customers; this is Amazon's success mantra.