New age insights for a new generation of
SaaS founders and leaders.
SaaS Industry was founded to serve SaaS leaders with refreshingly ingenious and intelligent editorial built for SaaS first. We give our audience new age insights to help them lead change, navigate positive disruption through SaaS, build fruitful careers, broaden their perspectives of the world, and build teams that sincerely care about the global priorities.
Our SaaS industry coverage is organized around core obsessions—topics and questions of tectonic importance to SaaS founders and leaders. These are the issues that energize our editorial, and we invite you to obsess about them along with us.
Our contributors are located around the world, with a significant presence in San Francisco, London, New York, Seattle, Berlin, Bengaluru, Hyderabad, and Chennai. Collectively, we represent different cultures and schools of thought, reflecting our global mindset and belief in a more free and united world.
To serve you best, we produce our editorial, briefings, and news across various platforms, with a particular focus on design, user experience, and new forms of storytelling. We have a suite of digital products and brands, which are listed below.
Our Products
SaaSindustry.com
We offer the latest coverage on what is happening in the SaaS world as well as contributor articles on topics and concerns that affect the SaaS world globally. Each article comes with it's own unique perspective which should entice your grey matter to work harder and come to your own conclusions
SaaS Industry Mag
Our Magazine features the latest trends in the SaaS World, along with our featured story on one or many founders of a very successful SaaS company. Our magazine will tantalize your imagination with the who's who and what's what in the SaaS World!
SaaS News Brief
Everyone wants to look good in meetings and even today, in the digital world, it's no different. So we've curated the latest news for you to follow and ensure that you can hit that "unmute" button and stun the virtual room! What's better, you can listen to it while ironing your shirt or driving to your office; It's always under 5 mins
We believe in…
Clarity
Cognizance. Simplicity. Directness. Intelligence
We believe in helping founders and leaders gain a more in-depth perspective that's smart, straightforward, and actionable leading to growth outcomes.
Courage
Boldness, audacity, grit, spirit
At SaaS Industry, there's a space for positive disruption and change, whether that's following a story or using technology for better reach. We always look for the chance to do things with courage that results in a better world.
First Principles
We believe that the first principles is the baseline for learning and growth. First-principles allow us to crush complexity to get to the elementary building blocks. Mastering these blocks builds a strong foundation for success.
Empathy
We believe in the human element. We believe in listening – listening to others' ideas, stories, perspectives while building our convictions. We believe in listening and learning about the changing world.
Team Leadership
Editorial Team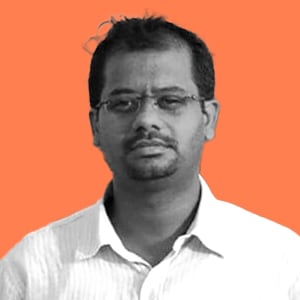 Mohammed Shariff
Associate Editor
Nayeema Tabassum
Staff Writer
Technology
Contributors